TERRENCE Jones got the better end of his highly anticipated matchup with Chris McCullough as the do-it-all import powered TnT Katropa to a runaway 109-96 win over San Miguel in the opener of the PBA Commissioner's Cup Finals Sunday at the Smart Araneta Coliseum.
Jones dropped 41 points against the Beermen, highlighted by a 4-of-7 shooting from three-point range, 12 rebounds and eight assists in another yeoman's job that put the Katropa ahead in the best-of-seven title series.
The 27-year-old Jones also outplayed McCullough in their first meeting on local soil in a showdown that pits two former first round picks in the NBA and the two remaining candidates in the race for the Best Import award.
Jones, selected no. 18 by the Houston Rockets in the 2012 NBA draft, though, down played the head-to-head battle, saying the title series is all about the Katropa and the Beermen and not a Jones-McCullough clash.
"For me, personally, I'm a winner. So the thing to do is to win," said Jones in the post-game presser at the Big Dome.
"I don't care if he scores more points than me, plays better than me. If my team ends up winning, then that's the match-up I care about."
McCullough didn't do bad either, finishing with 33 points (3-of-6 from three-point range) and 15 rebounds, though he committed half of the Beermen's 18 total turnovers in a losing cause in Game 1.
The San Miguel import also owned the most number of points scored this conference with 51 which he did in a losing cause against Rain or Shine in Game 3 of their semifinals.
The two are the ones left vying for the Best Import award, although Jones, a product of the University of Kentucky, has the upperhand by leading the race with a total of 58.2 statistical points.
McCullough, the 29th pick overall in the 2015 NBA draft by the Brooklyn Nets, is running third with 55.7 statistical points behind Barangay Ginebra's Justine Brownlee (57.5 sps).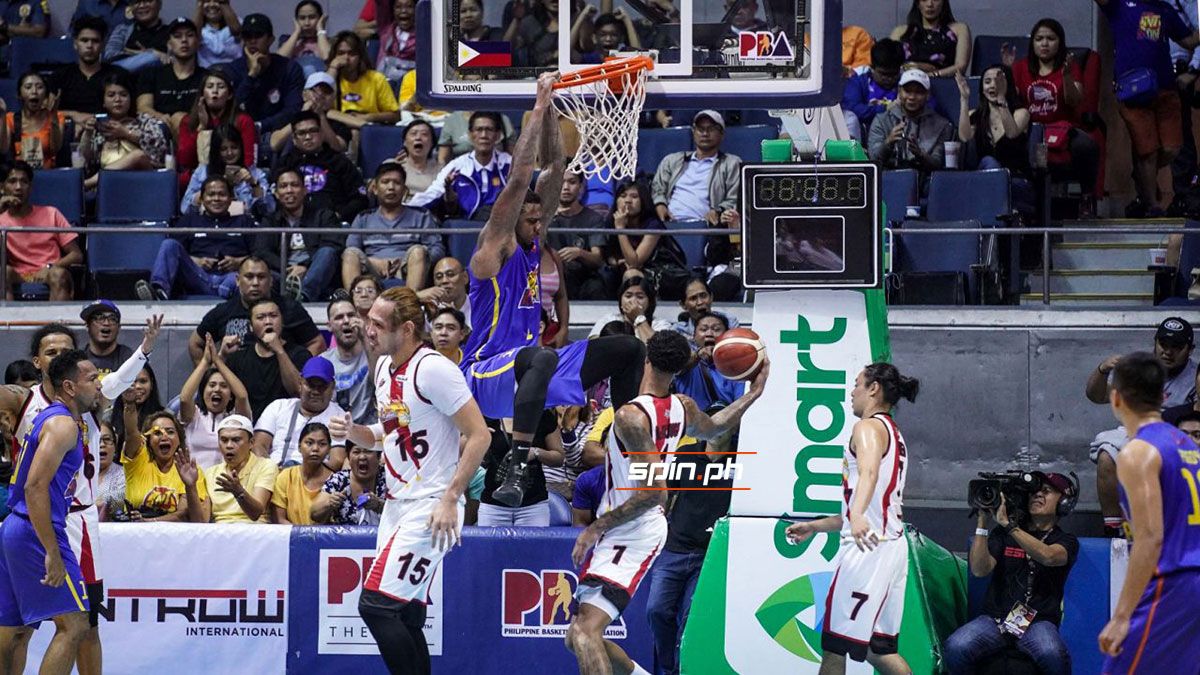 Brownlee earlier conceded to Jones the Best Import plum after the Katropa booted out the Kings in four games during the semifinals.
Jones highlighted the Katropa's semifinals dominance of Barangay Ginebra by churning out two triple-doubles in the best-of-five series.
Asked if their paths crossed during their time in the NBA, Jones said most likely.
"There's so many games and so many players I can't remember everybody. But most likely I have," said Jones.
As per PBA chief statistician Fidel Mangonon III, the finals match-up between Jones and McCullough is the first one between two former NBA first round picks since 1987 when David Thirdkill and Tanduay faced Michael Young and Great Taste for the Open Conference championship.
Recommended Videos