TERRENCE Jones said he has accepted the apology of Arwind Santos over the monkey taunt incident that marred the 2019 PBA Commissioner's Cup Finasl between San Miguel Beer and TNT KaTropa.
"Yeah," said the TNT import when asked if he accepted the apology of Santos who approached him during the pre-game warm-ups ahead of Game Six on Friday night at the Smart Araneta Coliseum.
"I'm a human being. I just want him to respect me as a person and as a father and as a black man. I'm here to represent my family and I'm not saying anything bad about anybody, the culture, and race. That's all I'm saying."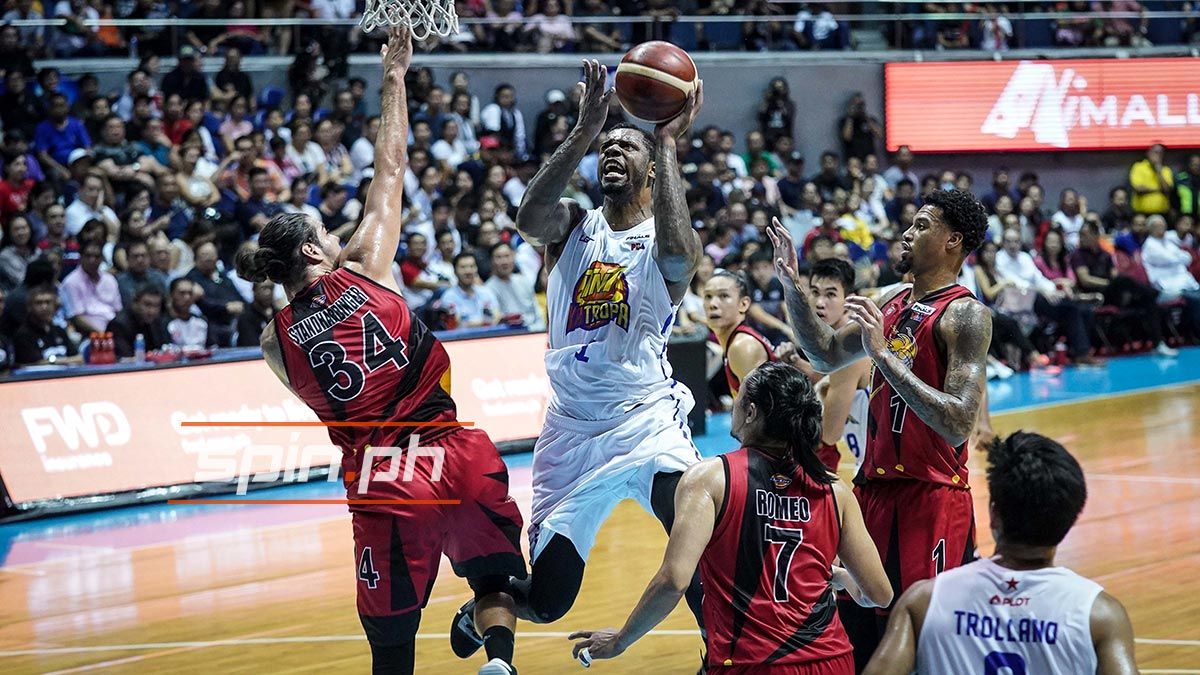 Continue reading below ↓
Recommended Videos
Santos was fined P200,000 and required by the PBA Commissioner's Office to undergo 100 hours of community service as well as counseling for equality and racial discrimination for the racial slur.
Jones looked devoid of emotion when he was approached by Santos before Game Six, but denied that he gave the SMB forward the cold shoulder.
"He apologized but it was close to game time. At that point, I'm in game mode. I heard him but I'm more focused on the game," said Jones.
Jones said the incident with Santos will not tarnish his impression of the Filipino people.
"No one person could tarnish how much love I was shown here by the fans and the communities that I've been. I just want to have that, be respected as a person."