TNT active consultant Mark Dickel is considering giving Terrence Jones a few minutes of rest after playing the whole game for the second consecutive time in the PBA Commissioner's Cup finals.
Jones logged 48 minutes for the second straight time in Game Five, and also for the second consecutive outing, the KaTropa lost as their 99-94 defeat sent them on the brink of elimination.
In the final moments of Game Five, Jones committed two of his seven turnovers and missed a lay-up against Christian Standhardinger with 13.3 seconds left in the match. He finished with 35 points, 17 rebounds, eight assists, two steals, and four blocks.
Dickel admitted fatigue may have been playing a factor in Jones' play especially in the end game on Wednesday.
"Maybe Terrence was a bit too tired, I don't know," Dickel said. "Standhardinger hardly plays, hardly been a factor in the whole series. He's got a lot of energy, sitting down the rest of the games. He came in and did a good job. He was active on Terrence. Ultimately, we stopped playing a little bit and took advantage of that."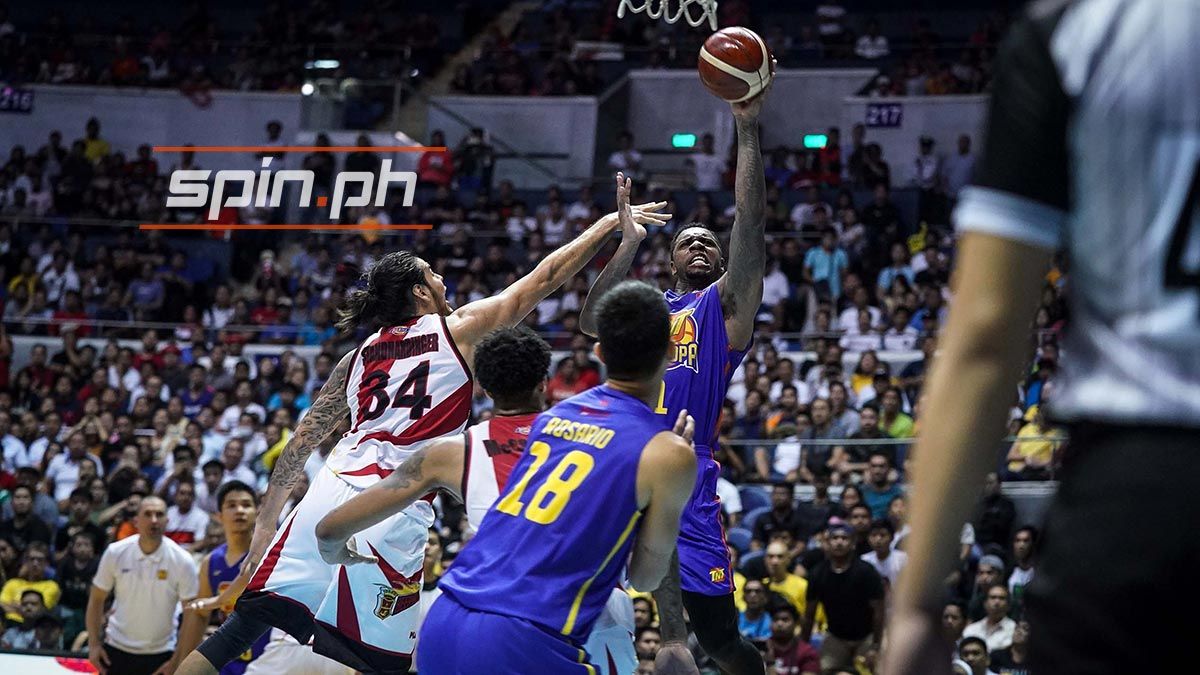 Continue reading below ↓
Recommended Videos
Jones though refused to blame fatigue as the reason for the defeat.
"I'm not a person that makes excuses so it just come down to stops in the endgame and they scored and we didn't… Good defense (by Standhardinger). Like I said, I felt that I got into my spot. I tried my lay-up uncontested. It just didn't go in. Mainly important for me is our defense. We were up double digit in the fourth and gave that away which caused us into this situation. More of a bigger standpoint for me. Hopefully, we can take care of that," said Jones.
After playing for 48 minutes twice in a row though, Dickel looks to give Jones some rest.
"I don't know how much he was tired, maybe I've got to give him a rest a little bit," said Dickel.
Dickel hopes the deflating loss on Wednesday will not affect the morale of the KaTropa as they face elimination in Game Six of the PBA Commissioner's Cup finals. The KaTropa bowed after losing a 16-point third quarter, the defeat of which has sent them one defeat away from elimination in the Commissioner's Cup finals.
It was the first time the KaTropa lost back-to-back games this conference, and it came at the most crucial time as they are now down 2-3 in the series.
"Whatever could go wrong, did go wrong. We just gave them that one. It's tough to take but we've got to come back in a couple of games and find a way to have the energy to play another good game," Dickel said.