TERRENCE Jones vowed to go all out for Game Six after TNT moved one defeat away from losing the PBA Commissioner's Cup finals series.
Jones had 35 points, 17 rebounds, eight assists, two steals, and four blocks for the KaTropa but his efforts went for naught as his team bowed to San Miguel, 99-94, on Wednesday night at the Smart-Araneta Coliseum.
Jones said he will do his best as he is not ready yet to finish the conference on a losing note.
"If they win, we are done," Jones said. "I'm not ready to be done. I hope my teammates are not yet ready to be done and come in and play with that attitude."
Despite his near triple-double numbers, Jones missed a free throw and committed two turnovers in the final 2:21 mark of the game, losing a 94-91 lead to bow to San Miguel.
With TNT trailing 95-94, Jones also missed a lay-up attempt over Christian Standhardinger with 13.3 seconds left, leading to Game Five hero Chris McCullough hitting two free throws to increase the lead to three points.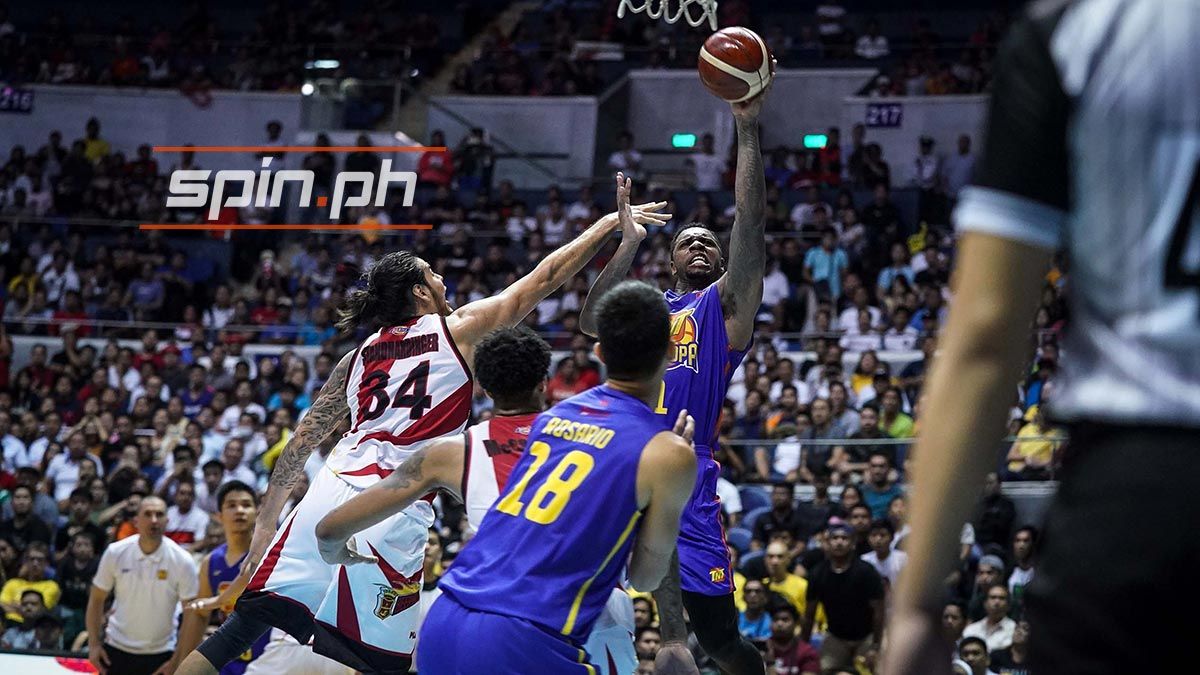 Continue reading below ↓
Recommended Videos
Jones is not making excuses about his endgame woes, saying TNT simply missed its shots in the endgame and failed to make stops after the KaTropa led by as many as 16 points in the match.
"We just didn't get stops when we needed to. We needed to get two more stops and we didn't. That's what happened. We lost but it was a well-fought game. They made their runs, we made ours. We just got to make sure we take care of business next game," said Jones.
Jones said he was confident of making that last second lay-up despite Standhardinger being in front of him.
"We just didn't score. I got to where I want to. I've been shooting lay-ups from the left side most of the series. It just didn't go in and we didn't make a stop. I think winning championships is about defense. We had the lead and we gave it up by not getting stops. I think that's what it boils down to and we have to make sure we take care of that in the entire fourth quarter," said Jones.