TERRENCE Jones expects more physicality on defense as the PBA Commissioner's Cup finals series moves forward.
Jones had 41 points, 12 rebounds, eight assists, and three blocks in Game One to lift the KaTropa to a 109-96 win over San Miguel on Sunday.
Jones still put up big numbers even after Christian Standhardinger, Arwind Santos, and a few bigs of the Beermen took turns in defending him.
"I'm used to it," said Jones. "This is the championship so I'm definitely emotional as well. I love to play the game. I want to win so I'm here to not let anybody punk me. But I'm definitely trying to stay calm and stay poised to make sure I stay in the game for my team."
There were a few times that Jones was involved in physical plays, one of which is between him and Santos during the first quarter when the two got entangled during the first quarter of the match.
Jones also got accused by Chris Ross after Game One for hitting him in the nose on purpose during the fourth quarter of the match.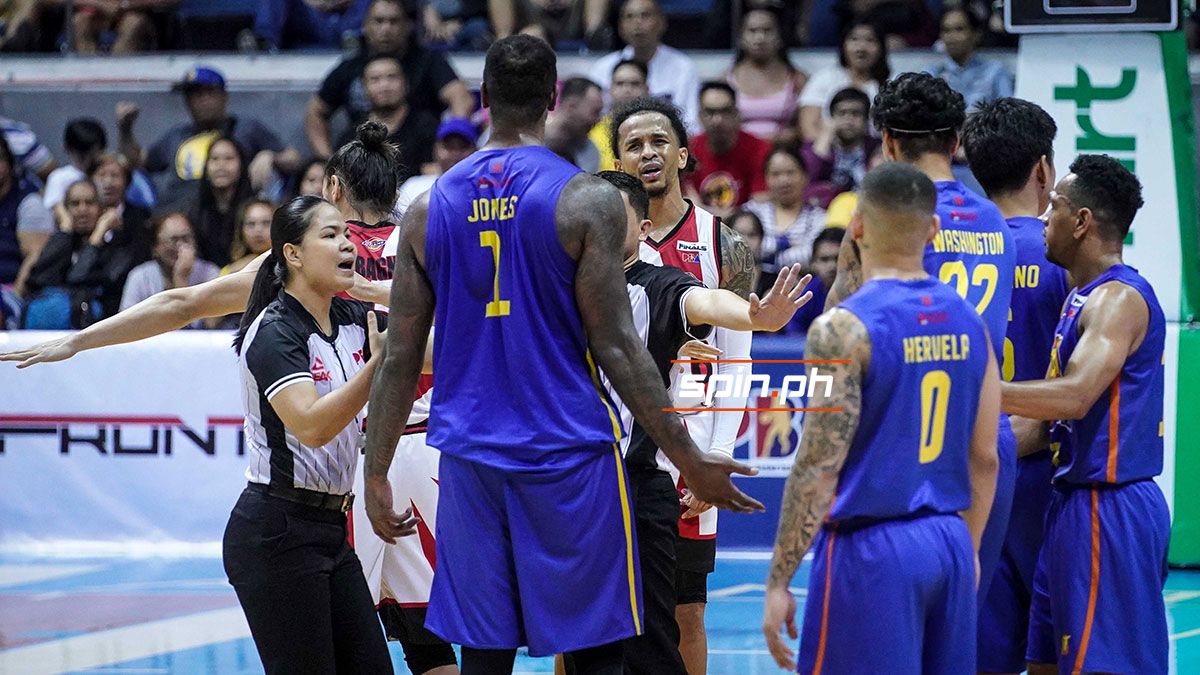 Continue reading below ↓
Recommended Videos
Jones said he is used to the physicality.
"That's the pretty much the only thing that teams try to do to make me not be as aggressive on offense. It comes within the game and I'm ready for it," said Jones.
Jones hailed his teammates for their effort on both ends of the court including that 18-0 run to end the first quarter that pretty much decided the game for the KaTropa.
"I think we came in with a great game plan to try to, defensively, not let any of their shooters get any open opportunities. Our guys stayed home. I think that that helped us out, getting defensive stops. I just wanted to be a big help defensively for my guys when guys like Chris or any of their guys penetrated. I just wanted to be there to help and make things difficult," said Jones.