BEST Import Terrence Jones, Christian Standhardinger, and Roger Pogoy have so far the most number of flops called on them in the ongoing PBA Commissioner's Cup Finals between TnT Katropa and San Miguel.
Jones had been assessed a total of three 'flopping' infractions while Standhardinger and Pogoy were called for two each upon video reviews done on the first four games of the title series by the league's technical staff.
Starting this conference, the league has intensified its crackdown on flopping, with players fined P3,000 per violation and the penalty increasing for repeat offenders.
Jones has already accumulated a total of P12,000 in fines for flopping in the series, while Standhardinger and Pogoy were penalized for P6,000 each.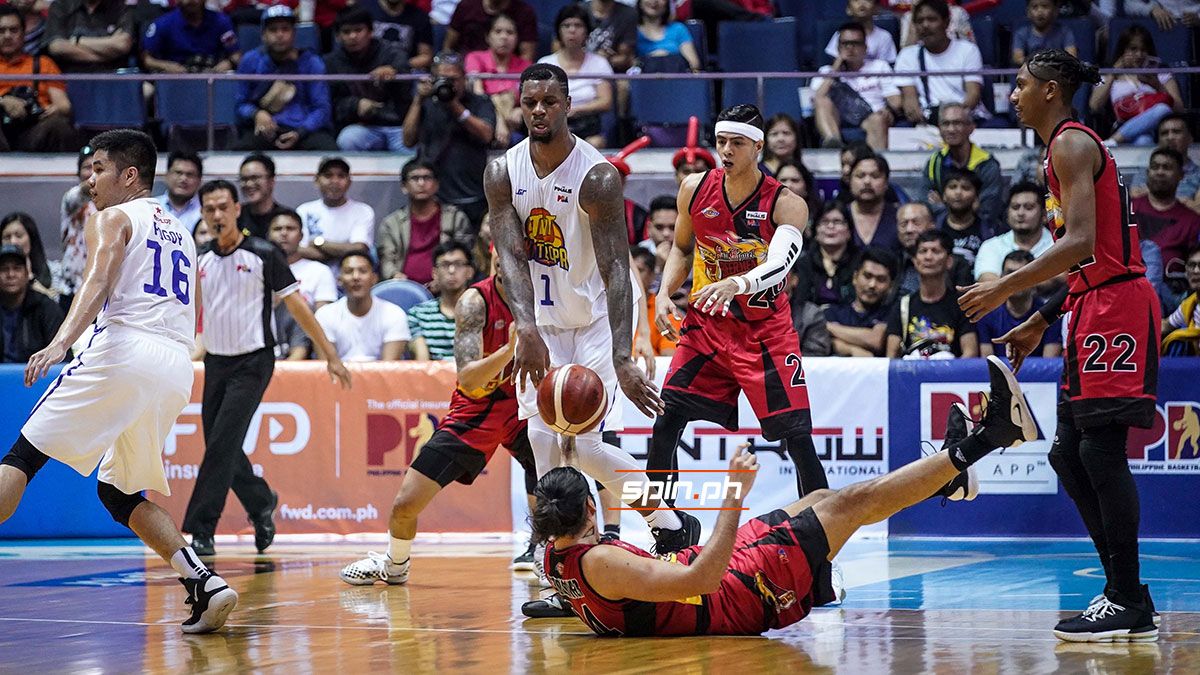 Continue reading below ↓
Recommended Videos
Commissioner Willie Marcial admitted its difficult to determine if a player committed a flop or not during games and even in the video reviews.
Only flops that were very obvious were penalized, Marcial said.
"Ang hirap din sa part ng mga referees. Minsan nga kahit sa review mismo mahirap din ma-determine. May mga border line cases din kasi," he said.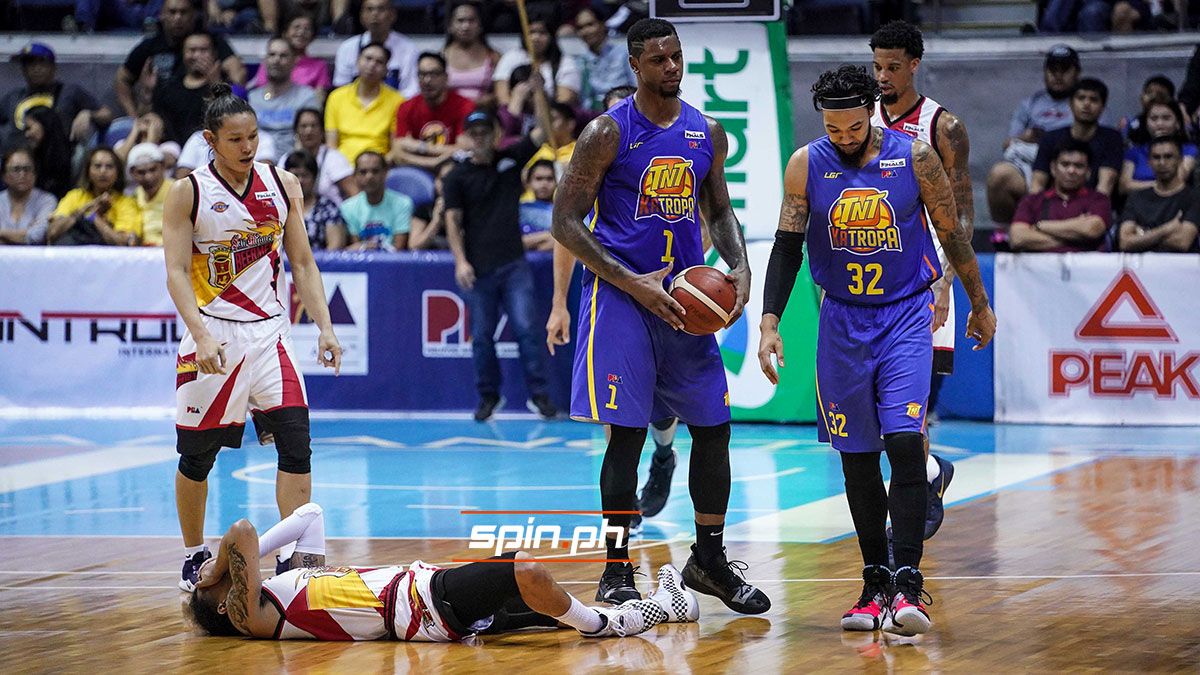 San Miguel Beer guard Chris Ross, who has faced accusations of flopping in the series, was found culpable of committing the infraction only once.
During the eliminations, among the players caught flopping include NorthPort's Sean Anthony with three and Ross, Pogoy, Carl Bryan Cruz of Alaska, Meralco's John Pinto, and Justin Chua of Phoenix two each.