TERRENCE Jones believes a tricky test from upset-conscious Alaska in the PBA Commissioner's Cup playoffs will make TnT Katropa a tougher team down the road.
With Jones falling an assist short of completing a triple-double, the Katropa evaded the upset ax against the Aces, 104-93, to line themselves up for a semifinals series with defending champion Barangay Ginebra.
The Katropa needed to overcome their worst playoffs loss (108-72) and a slow first half on Wednesday night to advance to the next round.
And Jones, who compiled 37 points, 22 rebounds, and nine assists, believes surviving a pesky Alaska side primed up TnT for its best-of-five series with Ginebra.
"This was a tough task," said the former NBA player. "We're just gonna continue on playing together and go on what it takes to win."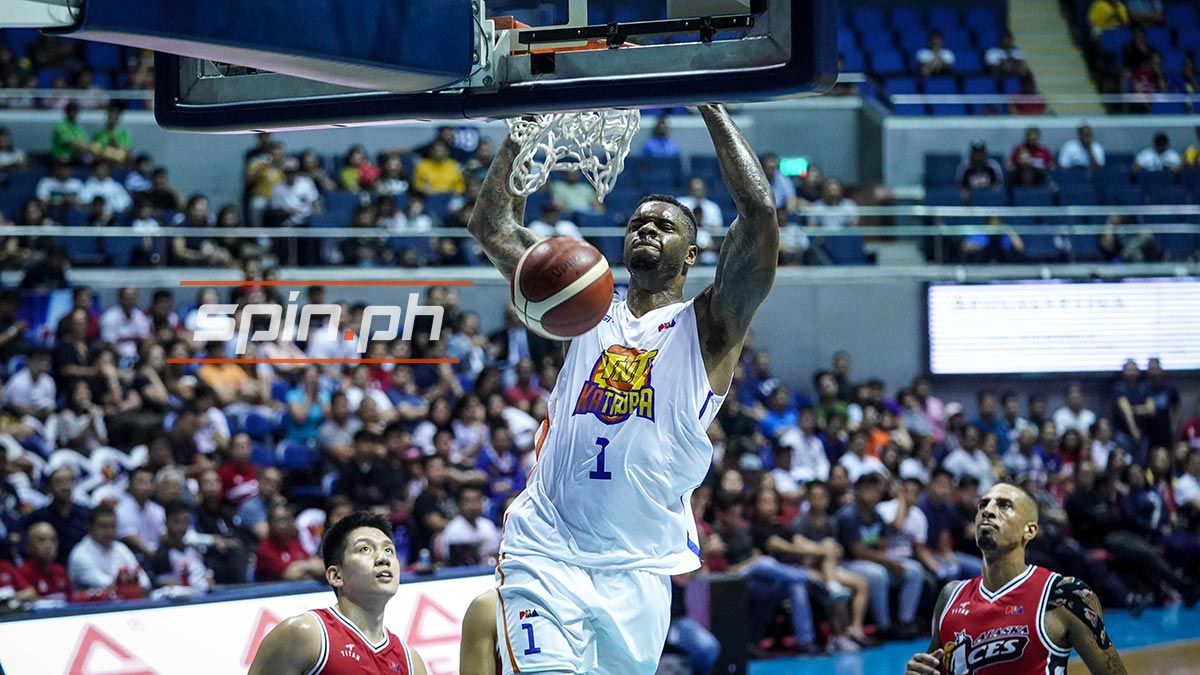 Continue reading below ↓
Recommended Videos
Ginebra swept Magnolia in their own best-of-three series for a seat in the semis.
Game 1 of the series with the Kings kicks off Friday also at the Big Dome.
It will be the first semis stint for the Katropa since the 2017 Governors Cup with Glen Rice Jr as their import.
Looking back, Jones admitted TnT was a team in disarray following its stunning loss to Alaska the last time.
But with their entire campaign on the line, the Katropa made all the stops and played with a lot of urgency.
"We did this together as a team. Everybody was a little panicked after that first loss. And we just had to believe in ourselves and come together," said Jones.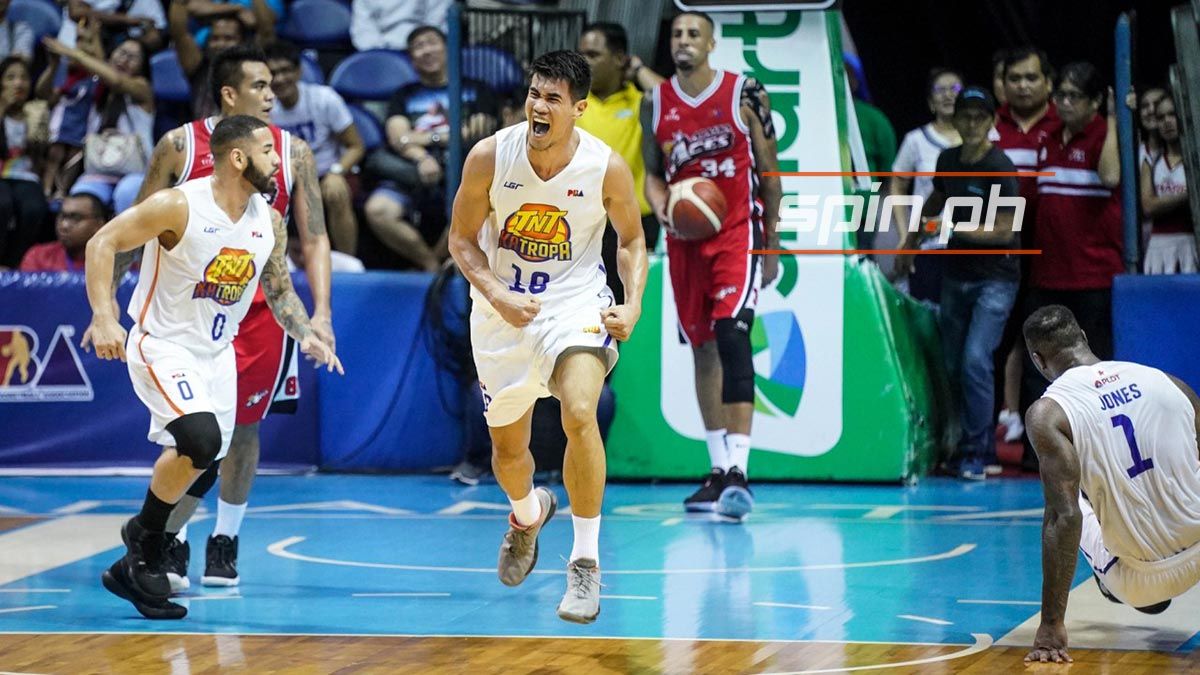 "We felt that we were playing their plays. The first game, the first half, they wanted to play faster and make the game a lot more chaotic with fastbreaks," said the leading contender for the Best Import award.
"For us we wanted to slow it down and run our plays and make them play the halfcourt game," he added. "That's what we did in the second half and I think that made us win."
Jones saved his best for last, scoring 15 points in the fourth quarter when the Katropa outscored the Aces, 25-12.
But the former Kentucky University stalwart took his hats off to the Aces for giving them a tough time in the opening round of the playoffs.
"Their guys really fought and gave us a difficult time, the first game, and we have to come out today and play together," he said.
""I think Alaska really gave us a great competition in this playoff series. They were well-coached," said Jones in paying tribute to the Aces.