CHRISTIAN Standhardinger is concentrating on defense to help the team win the PBA Commissioner's Cup finals series.
The Fil-German standout said he is taking his defense to heart particularly against TNT import Terrence Jones all-series long. Standhardinger's defense stood out late in Game Five on Wednesday night when he forced a missed lay-up against Jones in the final seconds of the match.
San Miguel won, 99-94, with Standhardinger's defense drawing praises from head coach Leo Austria.
"He is my hero tonight," Austria said. "Even though he is not scoring and getting a lot of playing time, he did his role containing Jones from the backcourt to the frontcourt. He really played good defense, never mind kung maikli o mahaba ang kanyang oras."
Standhardinger said he doesn't mind playing the role of a defender against Jones.
"I think every player cares about the minutes. But that doesn't change the fact that team comes first. Coach Leo puts me in and when he puts me in, I try to give my best. Today, I was not scoring because we have so many great scorers. I was playing defense. I tried my best to do that and I'm very happy that we got that victory," Standhardinger said.
Although he drew praises from Austria, Standhardinger said guarding Jones was in no way easy.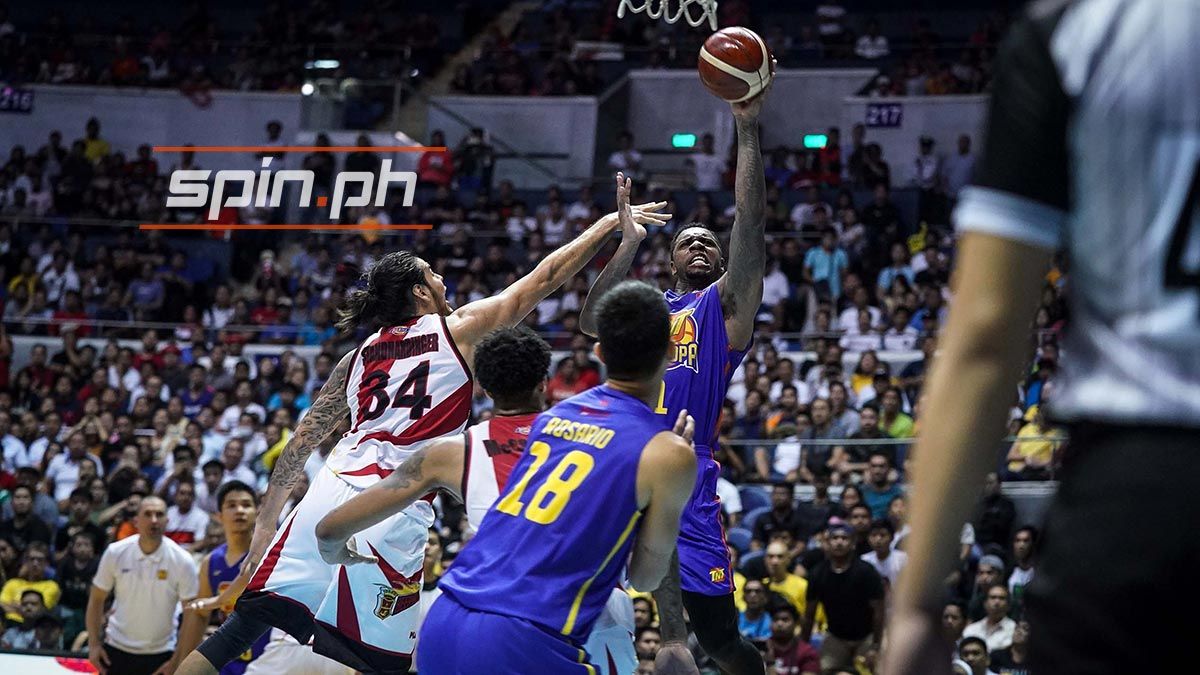 "It's very tough. He is a decent player and he makes it tough for us. We keep trying to play the best defender possible on him," said the sophomore big man.
Standhardinger said it was a team effort for the Beermen to overhaul a 16-point deficit to pick up the Game Five win and a 3-2 lead in the best-of-seven finals series.
"I just tried to give my best to help this team win. I'm happy that we are successful today. It was a tough game. We were right in the line of losing but we kept on fighting… We kept on fighting and I'm very happy that we are successful today," said Standhardinger.
Wednesday's victory doesn't mean Game Six will be easy, Standhardinger warned.
"It doesn't change anything. We have to be focused. Winning it, you have to be focused. It doesn't change. Just really lock down, really, really focused, and leave it all out next game and hope for the best," said the 30-year-old.
Recommended Videos