ATENEO coach Tab Baldwin would love to see all of his Ateneo players get picked early once the 2019 PBA Rookie Draft rolls on Sunday.
"I hope to see all of them picked very early," said the American-Kiwi mentor. "I don't know whether they will be, it's up to the PBA teams and coaches, but I'll be there with them, supporting them, and we can't wait."
Four players from the Blue Eagles' three-peat squad, namely Isaac Go, Adrian Wong, and twins Matt and Mike Nieto, have declared for the draft.
That pushed the total of aspirants from Ateneo to six after seniors Vince Tolentino and Aaron Black also chose to make the leap.
This is what Baldwin wanted when he first took over the Blue Eagles program, to prepare his young wards to life after college basketball by making them the best players that they can be.
"When you have goals, though we haven't seen them realize it yet, but when opportunity seems to be there, I'm very excited," he said.
"I don't feel like it's a culmination. I think for them, it is, but for our program, I feel like it's almost the beginning. We're hoping to see all six of them picked and launching their careers."
Continue reading below ↓
Recommended Videos
Of the six, Go has been floated as a possible top overall selection after teammate Thirdy Ravena decided to pass up on this year's rookie draft, an idea that Baldwin will be overjoyed with if it happens.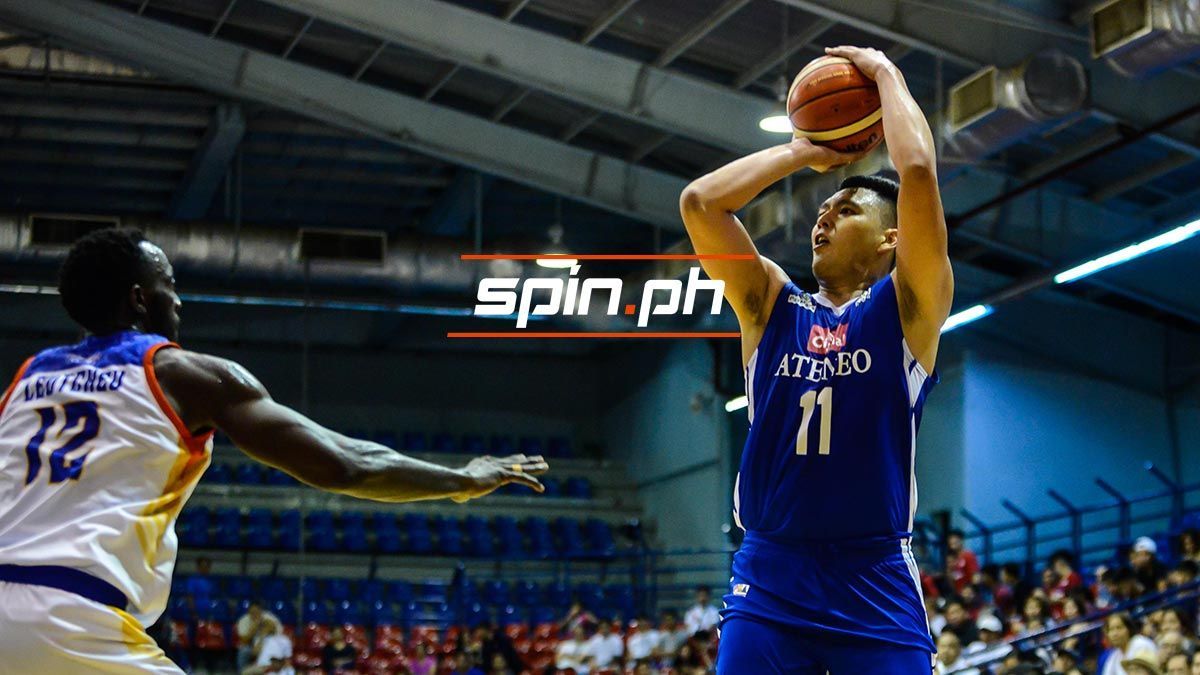 That would put the 6-foot-8 Go in the category of Alex Araneta (1991), Rich Alvarez (2004), Nonoy Baclao (2010), and Greg Slaughter (2013) as top picks who previously donned the familiar blue-and-white of Ateneo during their collegiate days.
Ever the realist, though, the former national team coach said that he's not much into speculating spots and all he knows is that these players are ready for the pros.
"It would be wonderful (for an Atenean to be the No. 1 pick), but again, I'm not a crystal ball guy," Baldwin said.
"They've done their job in the college ranks, they've put themselves in a position to be sought after by the PBA teams, and we all hope they go as high as possible."
PBA Updates