CHRISTIAN Standhardinger admitted he wanted to prove something to San Miguel in his first game after being traded to NorthPort on Wednesday night in the PBA Governors' Cup at the Cuneta Astrodome.
As a competitor, the Fil-German big man said he was determined to have a big game against the team that traded him for Mo Tautuaa less than two seasons after making him the No. 1 pick of the 2017 rookie draft.
"I'm a basketball player. I played in Europe and I played everywhere. When I played for San Miguel, I played like 16 minutes a game. I say that very respectfully but I have to prove something to the coaching staff," said Standhardinger.
He finished with 18 points, five rebounds, seven assists, and two steals in NorthPort's huge 127-119 win then was spotted briefly talking to SMB coach Leo Austria in the final seconds of the game when the result was settled.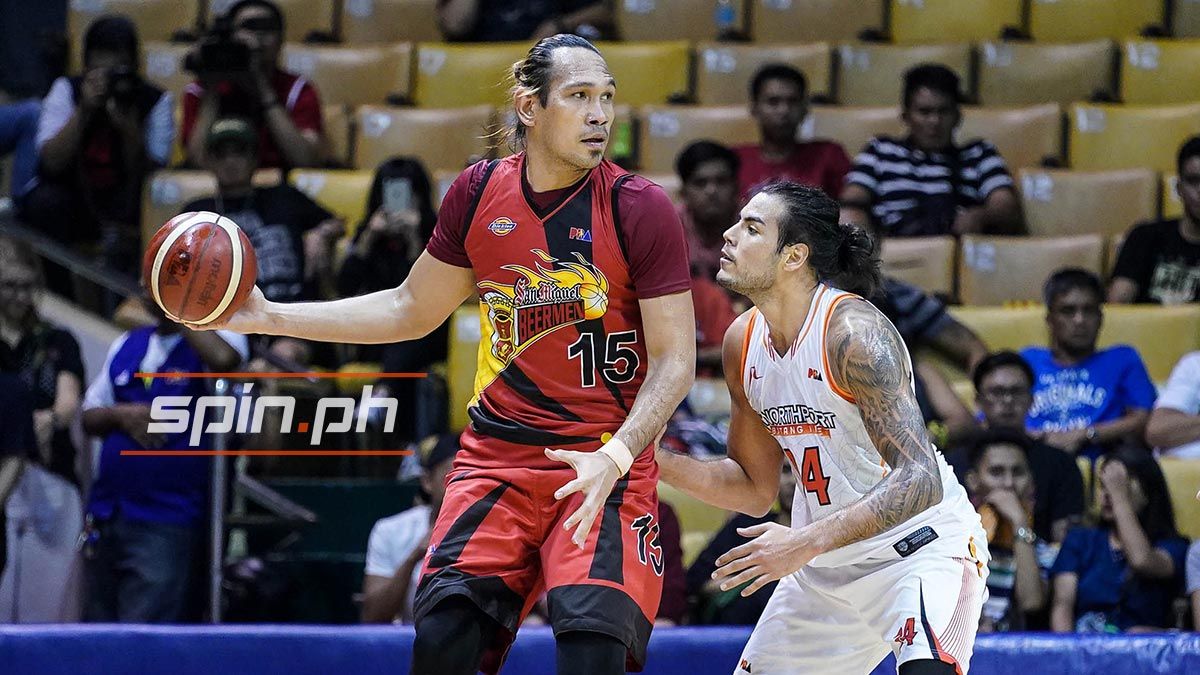 Continue reading below ↓
Recommended Videos
Austria begged off from revealing how the conversation went between the two. Standhardinger also declined to specifically say what he told Austria, but made it clear that what he said was nothing disrespectful.
"I will keep it privately but it was very respectful and I have nothing but respect for the San Miguel team, especially the players. They played awesome, they have a great, great team. I have nothing but respect for boss Robert (Non). I have nothing but respect for coach Leo and I have nothing but respect for the coaching staff. That's it.
"I keep that in private and that's something that I have to get off my heart and it was I think very respectful and didn't mean it in any mean demeanor whatsoever," said Standhardinger.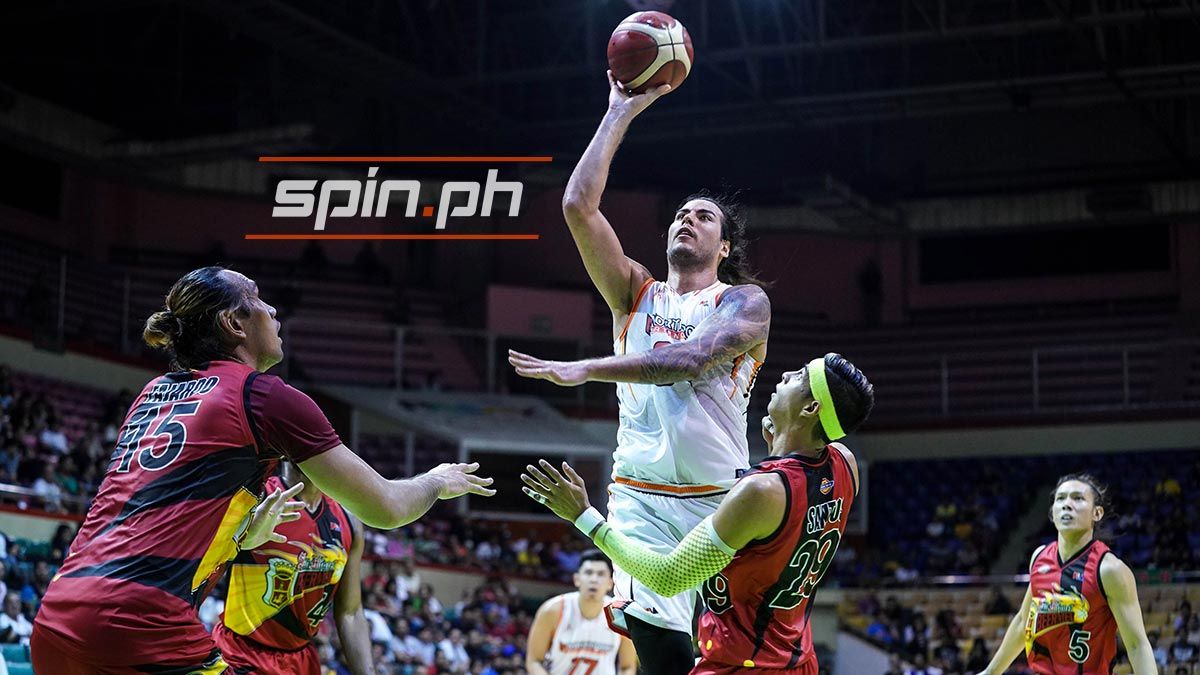 While he has no problem with the trade, Standhardinger admitted he didn't want to play a so-so game against his former team. Instead he wanted to prove to SMB that it made a mistake in trading him.
"I have to prove to them that I think that they made a mistake," said Standhardinger. "Maybe they didn't make a mistake and they played me the right way because we won two championships and that's okay. But me, as a player, I can't just dig down and be like, 'Okay, the coaching staff didn't think I'm good and that's how it is now.' No.
"I got to be the player I can be and play my heart out to prove to the coaching staff, to coach Leo that he could have played me more, I could have helped more. And that's how it is.
"It's nothing personal. I don't want anybody of you guys to make it personal. Professionally, coach Leo thought that I'm not as good, that's why he played me the minutes he played me and I think I'm good," said Standhardinger.
The game done, the 6-foot-8 Standhardinger said he now looks forward to helping NorthPort gain successs.
"I'm trying to work my butt off to prove to them that I'm a good basketball player and that's it. The comment I made, I hope there is no ill feelings. Again, I have nothing but respect for the San Miguel management.
"My complete loyalty is with [SMC sports director] Alfrancis Chua and he has nothing to do with this. This is me trying to prove to the coaching staff that I think I'm a good player," said the Munich-born player.