ALAPAG is listed generously at 5-foot-9, yet played above the rim for much of his career. There was a time when he dunked without much effort during games, more so during warm-ups. He lost that ability about two, three years ago when the mileage started to pile up and the day came when, he says, "You look at the rim and say, 'Gee, the rim looks higher today than it was yesterday."
Yet is it quite ironic that the best moments of his career came when he was no longer at his best, athletically speaking.
"Before we got to Spain, I remember joking with Gabe (Norwood). I said, 'Man, I wish I was here when I was 32, coming off my MVP season.' Ideally, that would've been nice," he says. "But I think personally, knowing and understanding that, this is it for me, I'm not gonna have a chance three, four years from now to return to the world championships, that this is gonna be my one and only shot" made the World Cup experience a lot more special.
"So if I'm here, I'm gonna enjoy every second and minute of this experience, so when coach puts me in, I'm just gonna leave everything I've got in this 36-year-old, 5-foot-9 and 175-pound body out there for the world to see," he says.
It was the same for his career. Alapag relished the experience of the past two years with Gilas because it was viewed with a sense of finality, and he had a better appreciation of what it meant to him, to his team, to his family and to the country knowing his career was at an end.
"Puerto Rico, Argentina, all those countries, I think their perspective of the Filipino changed for the better. I think the respect they had for us, the way that we fight, our spirit, our love for the game and our love for our country, the character we have. To know that others now look at us Filipinos in a much different light makes me even more proud than winning that one game against Senegal.
"For them to see our basketball team perform that way and carry ourselves the right way, it is something we can be proud of. Filipinos are capable of doing great things. We do work hard, we do love our country, love our family, love our basketball and really just displaying the heart, the puso that became synonymous to Gilas. It's all of that.
"The World Cup showed how competitive and how close we are to the best teams in the world and the Asian Games showed us that, hey, there is still room for improvement. The Asian Games showed that as many strides as we've made for Philippine basketball, there's still room for improvement."
But more than that, the World Cup dream run made his career go full circle, taking care of the unfinished business from his horror experience with the Asiad team back in 2002. It took a while, but by completing what he had set out to do when he first set foot in this country, Alapag can draw immeasurable satisfaction knowing that he has proven that Ron Jacobs wasn't wrong about him afterall.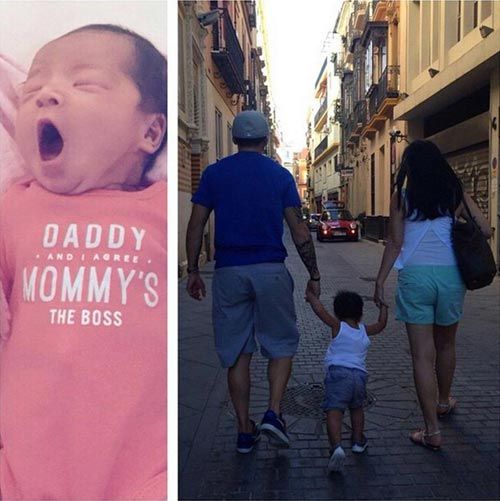 He started out trying to prove one man right; he ended up turning an entire nation into a believer.
"As I said, my Gilas experience kinda made me feel like my career had gone full circle. From being so disappointed and so embarrassed from 2002 then to leave Spain the way we did and leaving our mark, there was a bit of finality to it and it's something I'm proud of now and I'm sure I'm gonna be more proud of when I'm done playing," Alapag says.
"So many things happen along the way - so many obstacles, so many mountains to conquer, so many peaks and valleys," he adds, "but so long as you stay true to your work ethic and keep pushing forward, I feel like you will always give yourself a chance to be successful. It doesn't guarantee success but if you work hard and your heart and mind are in the right place, the sky is the limit."
[POSTCRIPT: Jimmy Alapag announced his retirement 11 days after this interview]