JUNE Mar Fajardo heads the powerful cast of rookie hopefuls set to inject new blood and new excitement into the PBA come its 38th season which kicks off on September 30.
With the 6'9" Fajardo expected to be the top pick of Petron in this Sunday's rookie draft proceedings at the Robinsons Midtown Mall, Spin.ph has compiled its own set of top 10 players who can infuse youth, vigor and talent to each of the 10 teams that are set to slug it out in the 2012-2013 season.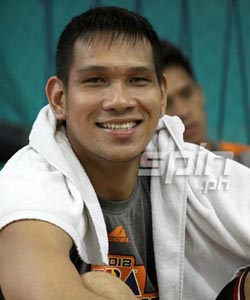 June Mar Fajardo
He's Petron Blaze's hands-down choice top overall pick. Barangay Ginebra coach Siot Tanquingcen said he envies Petron for owning the first overall pick, which gives the Boosters the opportunity to have an imposing presence in the shaded lane.
Considering Fajardo's 6'9" wide-bodied frame, physical strength on the post and immense potential to dominate the paint, Fajardo gives Petron a whole lot of advantages both on offense and on defense.
"June Mar's pretty impressive. He has a very good post move, he's also got a nice touch from the perimeter and very dominating size," noted Tanquingcen.
Fajardo's former coach at San Miguel Beer in the Asean Basketball League, Bobby Parks, believes he is a PBA great center in the making.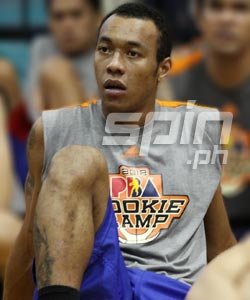 Calvin Abueva
Listed officially at just 6'1" and 1/2, the high-flying Abueva plays like a 6'8" guy for the San Sebastian Stags. Just consider his MVP-like statistics in the ongoing NCAA Season 88 - 20.4 points, 17.4 rebounds and 6.8 assists (all league-best after the first nine games); along with 1.4 steals and 1.6 blocks per contest.
Abueva told Spin.ph recently that he expects Alaska to make him the second overall pick this Sunday. But he did say that just the thought of an elite PBA squad like Alaska taking notice of what he can do on the court, is already a big morale-booster for him.
If Alaska coach Luigi Trillo can find a way to harness Abueva's boundless energy in the PBA, the Aces might be bound to bring back their glory days, this time in the post-Tim Cone era.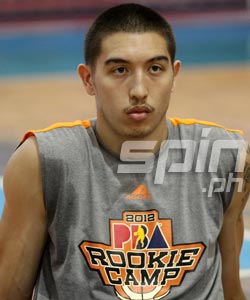 Cliff Hodge
One of NLEX's crown jewels in the Road Warriors' third consecutive PBA D-League championship, Hodge offers tremendous upside to Petron, which will most likely pick the Fil-am considering the Boosters are set to formalize a trade that would take burly forward Rob Reyes and Nonoy Baclao to Air21.
Hodge can be a potential double-double performer in the PBA as evidenced by his tireless attitude every game day.
The 6'4" Hodge averaged 14 points and 9.8 rebounds per outing in the past D-League campaign, leading the Road Warriors to a perfect 13-game sweep of the tournament en route to clinching their third consecutive D-League title.
His game-long intensity didn't go unnoticed as he eventually became part of the RP-Sinag national squad that blasted every Southeast Asian opposition en route to the country's 10th straight SEA Games
basketball championships last year.

Chris Tiu
Chris Tiu is the last of the first batch of Smart-Gilas superstars to make the jump to the PBA after JV Casio, Fil-Ams Chris Lutz and Marcio Lassiter, Mark Barroca all turned pro last year.
With Meralco owning the fourth pick, the Bolts are in a position to tap the former Ateneo star guard, who does not just score, but possesses a high basketball IQ according to many pro basketball coaches.
His addition would sure boost an already solid Meralco backcourt that currently includes Sol Mercado and Mac-mac Cardona.
Meralco team consultant Jong Uichico said if he would have his way, he would like to shore up the Bolts' frontcourt since Asi Taulava, the 6'8" Fil-Tongan is no spring chicken. At 39 years old, Taulava is way past his prime, so he, along with undersized forward Gabby Espinas, definitely need all the help they can get from a younger, athletic big man.
But having played under the wings of chief patron Manny Pangilinan, the man responsible for putting up the Smart-Gilas basketball program since 2009, Tiu would be a shoo-in for the No. 4 pick.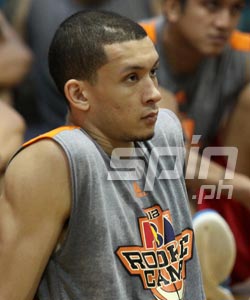 Chris Ellis
Barako Bull head coach Junel Baculi said the team's primary need coming into this new season is a good small man. But should a caliber of Chris Ellis be available, Baculi said he won't hesitate to take the athletic 6'4" forward.
The high-leaping Ellis is seen as a smaller and younger version of the once explosive Danny Seigle.
Ellis moves somewhat like the 6'7" Seigle because aside from his nice vertical leap, he can drive strong to the hoop, loves to run the break and can help clear the boards when playing the No. 4 position.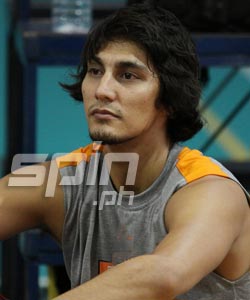 Alex Mallari
The 6'3" Alex Mallari has long been in Barangay Ginebra's draft radar.
Kings head coach Siot Tanquingcen liked what he saw when Mallari joined in the tryouts for the San Miguel teams recently.
"He's a versatile player who play 1, 2 and 3 positions. Malaki pa for a guard position," noted Tanquingcen of the long-limbed Mallari, who saw action for Lewis-Clark State in the US National Association of Intercollegiate Athletics.
Mallari averaged 12 points and 5.6 rebounds and 1.8 steals in the PBA D-League Foundation Cup, where he helped Big Chill finish a strong second behind three-peat champion NLEX.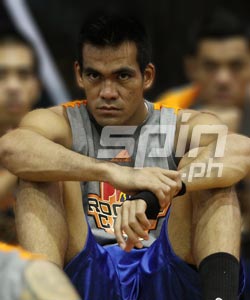 Vic Manuel
While Rain or Shine coach Yeng Guiao is fresh from leading the Elasto Painters to the PBA Governors Cup title, the franchise's first-ever since its entry into the league in 2006, the opportunity to get a burly forward in Vic Manuel can augur well for the team.
Manuel's name may not ring much of a bell compared to Chris Tiu, but the 6'4" former PSBA Blue Jaguar forward is a certified bruiser and blue-collar worker.
His presence adds more defensive spunk to a team that is raring to prove that its most-recent championship in the Governors Cup was not a fluke.
But should Guiao no longer deem it necessary to add another fresh face to the team, Manuel can always be a nice trade bait for any team in need of inside presence.
Manuel was the Aspirants Cup D-League Most Valuable Player, who left the PBA's developmental league with averages of 17.2 points, 7.7 rebounds and 2.3 steals per outing.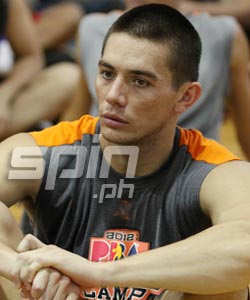 Keith Jensen
Like his other Fil-Am rookie contemporaries, Keith Jensen looks like a good choice in the first round, particularly for Barangay Ginebra due to his no-fear attitude and willingness to bang bodies inside as well as deliver baskets when needed.
His numbers with Big Chill in the D-League speaks for themselves: 11.7 points, 6.4 rebounds and 2.4 steals per outing - a production that would surely bring so much firepower to the pro league's crowd darlings.
At posting time, however, Tanquingcen said the team is still holding exploratory talks with other PBA ball clubs over a possible trade involving their first-round pick.
And this means even if Jensen gets to be picked by the Kings, he could still end up elsewhere.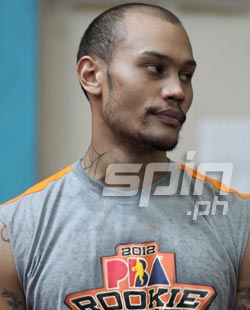 Kelly Nabong
Another strong big man available late in the first round is Kelly Nabong. While B-Meg coach Tim Cone admitted he wouldn't want to tinker much with his lineup following its strong showing in the just concluded 37th PBA season, Nabong may be a good addition to the Llamados nonetheless.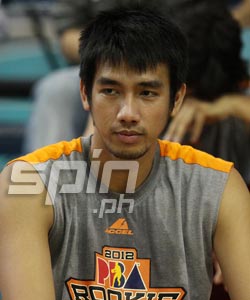 Aldrech Ramos
It wouldn't be a surprise if Global Port, the newest member of the PBA, selects the former Far Eastern University slotman Aldrech Ramos as the 10th overall pick.
Global Port, owned by sports patron Mikee Romero, has had a lot of success with his Harbour Center in the defunct Philippine Basketball League where the slender Ramos had played the past few years.
He has also seen action for the AirAsia Philippine Patriots, another team under Romero's watch. So adding Ramos to the team would surely bring instant chemistry as he'll be reunited with his former college coach Glen Capacio, the interim Global Port head mentor.