IT'S that time of the year again when, regardless if you're young or old, naughty or nice, we can all make our own wish lists and pray these all come true.
Let SPIN.ph give you a peek at its wishes for the coming year.
1) A commissioner to restore the PBA to its old glory
A league that has just gone through its worst crisis in decades needs a new captain to right the ship. Granted a commissioner acceptable to rival camps in the board will be hard to find, but the league nonetheless deserves a new man who can restore order and lead it back to prosperity. He or she must be unbending in guarding the integrity of the league, head-strong in looking after its well-being, and with a sense of fairness that is beyond question. That, and that alone, can bring back the PBA's old glory in the face of dwindling attendance and eroding public trust.
2) A less-toxic environment in Philippine volleyball
Volleyball's resurgence has been nothing short of phenomenal, but its popularity has become a double-edged sword. While volleyball players have become household names, fanatical supporters continue to sow so much hate in a toxic social media environment that turns league against league, team against team, player against player. Already, newfound popularity has bred some image-obsessed players consumed by their selfies more than their games. Worse a celebrity culture traps players in a web of intrigue and vitriol that keep them from being appreciated for who they really are - great athletes.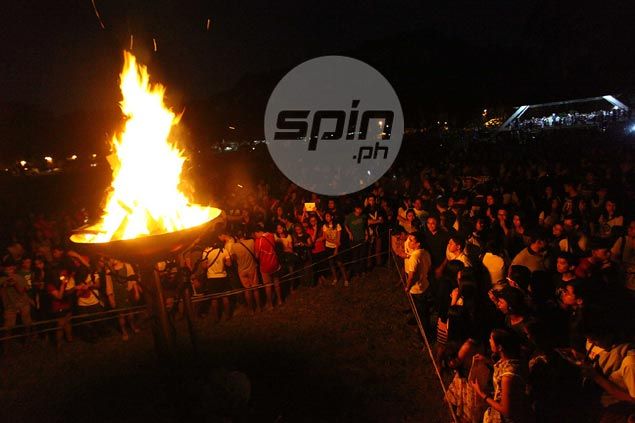 3) A championship bonfire for long-suffering UP Maroons
The collegiate league has been blessed with a number of wonderful story lines over the past few years, from a winning debut by Aldin Ayo at La Salle in 2016 to National University's first UAAP title in 60 years in 2014 to Ateneo's resurgence this year. So why not a long-overdue championship for the University of the Philippines Maroons and their loyal fans? Let us just put it this way: if the UP community can celebrate one win in 2014 with a bonfire at Sunken Garden, imagine what party the school is capable of throwing if Bright Akhuetie and Co. can end a 32-year title drought next season.
4) A Gilas training team geared toward the 2023 Fiba World Cup
Foresight has never been the Filipino's strong suit, but the SBP's successful bid to co-host the 2023 Fiba World Cup has given us the perfect opportunity to showcase the Philippines as the basketball capital in this part of the world. With time on their side, the nation's leaders must leave no stone unturned in ensuring both a memorable hosting and an impressive showing by a Gilas team that - six years from now - should be led by Kobe Paras, AJ Edu, Kai Sotto, and perhaps Jordan Clarkson. So it's never too early to bring this team together.
5) A fruitful Philippine campaign in the Asian Games
Philippine sports had little to cheer about in the international front this year, after a 500-strong contingent finished a lowly sixth with no more than 24 gold medals from the 2017 Southeast Asian Games in Malaysia. The odds figure to be more daunting for our athletes in the 2018 Asian Games in Palembang, Indonesia, considering its shortcomings in terms of both training and resources. But don't count our athletes out. We Filipinos thrive in adversity. It's what we do best.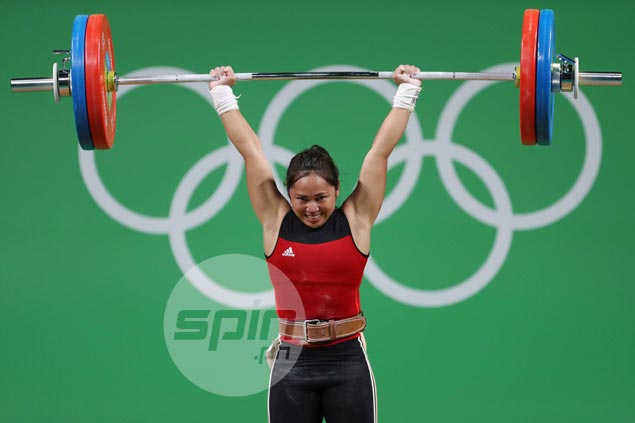 6) A UAAP that will be true to the ideals of its member schools
For so long, the UAAP hardly looked like a league run by officials belonging to the best schools in the country. Its board acted more like an old boys' club that changed rules on a whim and acted with seemingly little regard for the welfare of its student athletes. That should change. The move to involve the eight school presidents in the decision-making process is a step in the right direction. The board of trustees as the UAAP's sole policy-making body should now take the lead in reforming the league so that it can be consistent with the ideals and teachings that these schools stand for.
7) A better NBA viewing experience on free-to-air television
It's high time Philippine networks airing NBA games on free television pull the plug on the practice of tapping local commentators to call matches happening thousands of miles away. It may be a way to cut cost and lend local flavor to foreign games more than a deliberate effort to dumb down the telecast for the Filipino audience, but NBA fans like us, we're certain, prefer to hear Doris Burke or Hubie Brown expertly and eloquently breaking down games for us televiewers than local commentators cracking jokes that fall flat or feeding us info or trivia we already know.
8) Finally, a long-overdue leadership change at the POC
We can dream, can't we? #pepingresign