[Editor's note: Seventh of a series]
HISTORIC as the size of this year's rookie class may be, it also brings the same amount of unknowns.
Thirty-one Fil-foreign players have submitted their names, and without the traditional Draft Combine, a big chunk of these aspirants won't have the chance to introduce themselves to coaches and scouts like in the past.
A number of them are well-known and a few will be picked early, if not in the first round. But not all applicants are like Joshua Munzon or Jamie Malonzo, and need a boost to be noticed by the 12 PBA teams in the March 14 proceedings.
That said, Spin.ph puts the spotlight on these lesser-known talents who, given the chance, may prove to be the surprises of the draft class.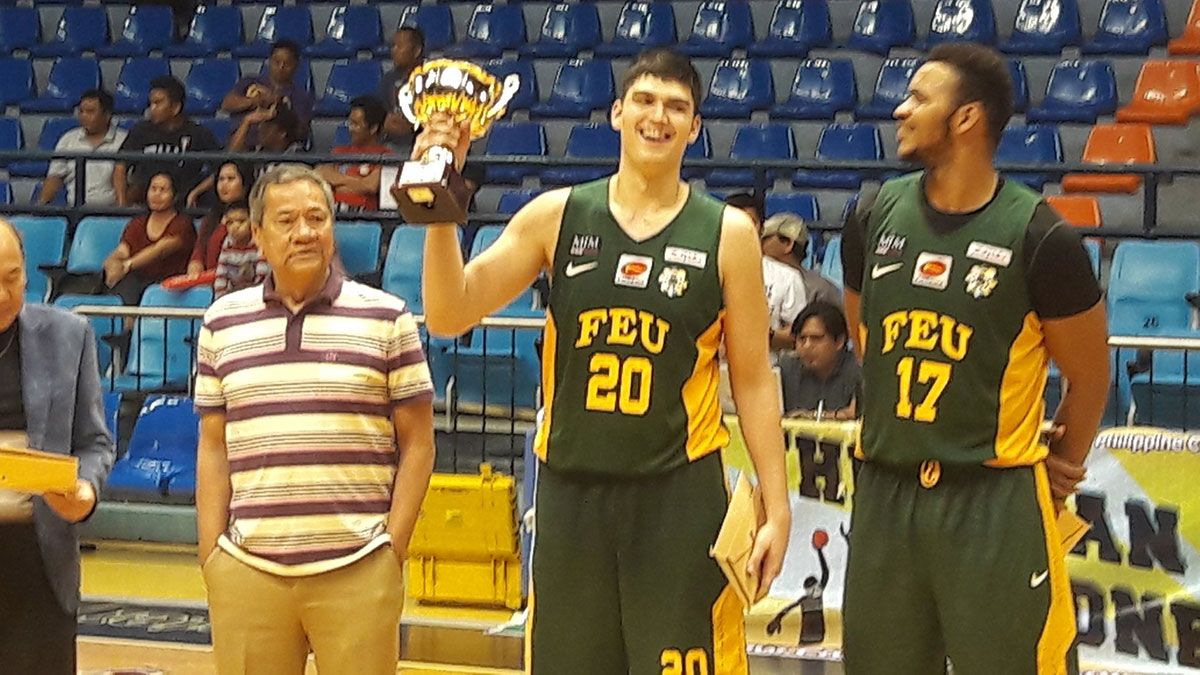 Continue reading below ↓
Recommended Videos
Ken Holmqvist (FEU)
Age: 26
Position: C
Height: 6-8
A lot has changed since the last time the public saw Holmqvist.
From his rookie year where he only collected a total of four points and 10 rebounds in the 28 minutes he played for Far Eastern University in UAAP Season 78, the Fil-Norwegian big man looked like he was on an upswing, gaining a lot of confidence in that offseason as he won the PCCL MVP in 2016 and earned his place with the Gilas cadets in the 2016 SEABA Cup.
He slightly improved his numbers to 2.3 points and 2.3 rebounds in 6.9 minutes in UAAP Season 79, but shortly after went back home to Norway never to be seen again. Until now.
Holmqvist's size remains a big plus for his case, but what needs to be seen is how much he has improved five years since leaving the country.
Taylor Browne (British Columbia)
Age: 24
Position: G
Height: 6-3
Browne has slowly gained traction among scouts thanks to his impressive showing for the Canadian team in the 2019 Jones Cup, where he drilled seven triples against Mighty Sports.
The Fil-Canadian guard possesses a lot of potential, norming 6.6 points on 36-percent shooting from deep, alongside 3.1 rebounds in 17.6 minutes of action for Canada in the Taiwan invitational tiff. He sustained those numbers with his 6.7 points on 37-percent shooting from downtown, alongside 3.2 rebounds, 1.2 assists in 18.8 minutes back in his senior year with the Thunderbirds in the 2019-20 season.
As much of an unknown as Browne is, teams in the hunt for a low-risk, high-reward gamble won't make much of a mistake in taking a chance on him.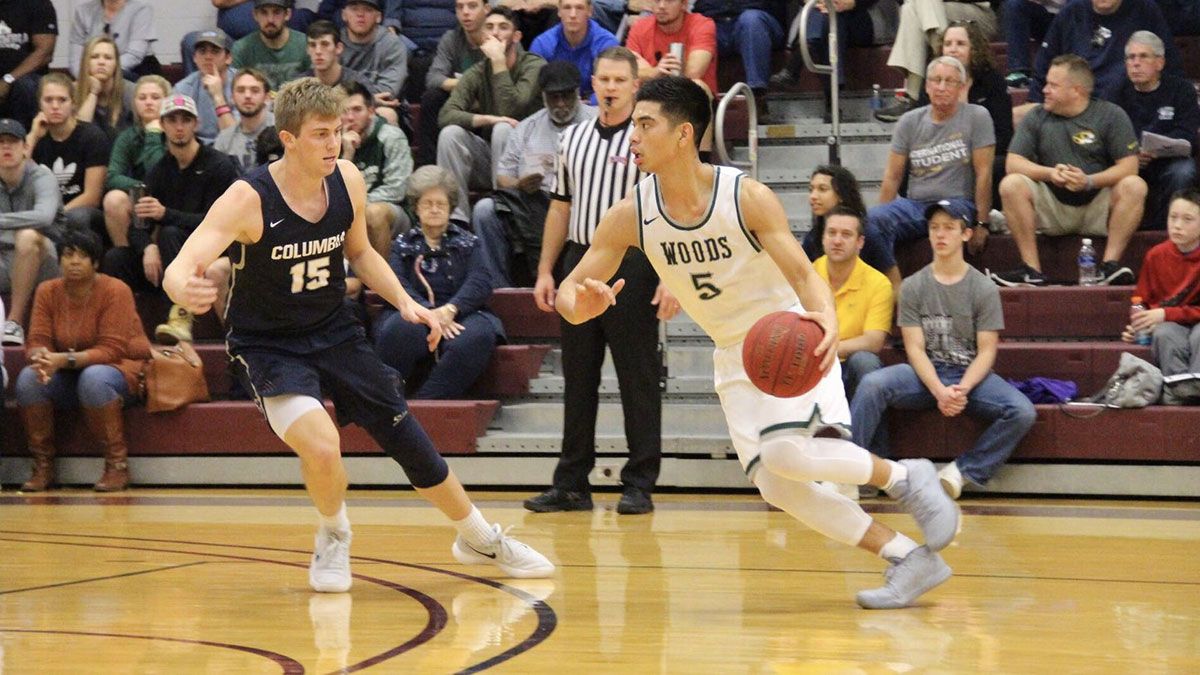 Brian Enriquez (William Woods)
Age: 25
Position: G/F
Height: 6-3
Enriquez is surprisingly big for his position, an advantage that can convince teams to take a chance on him as a potential 3-and-D option.
The Fil-Am winger gave a good account of himself at William Woods, posting 8.7 points, 2.4 rebounds, and 1.3 assists in 16.6 minutes in his senior year with the Owls in the 2017-18 season. University of the East even wanted to make him a one-and-done player before the UAAP season was scrapped.
Those plans may have not panned out, but Enriquez making it to the PBA could only be the next best thing to happen in his young career.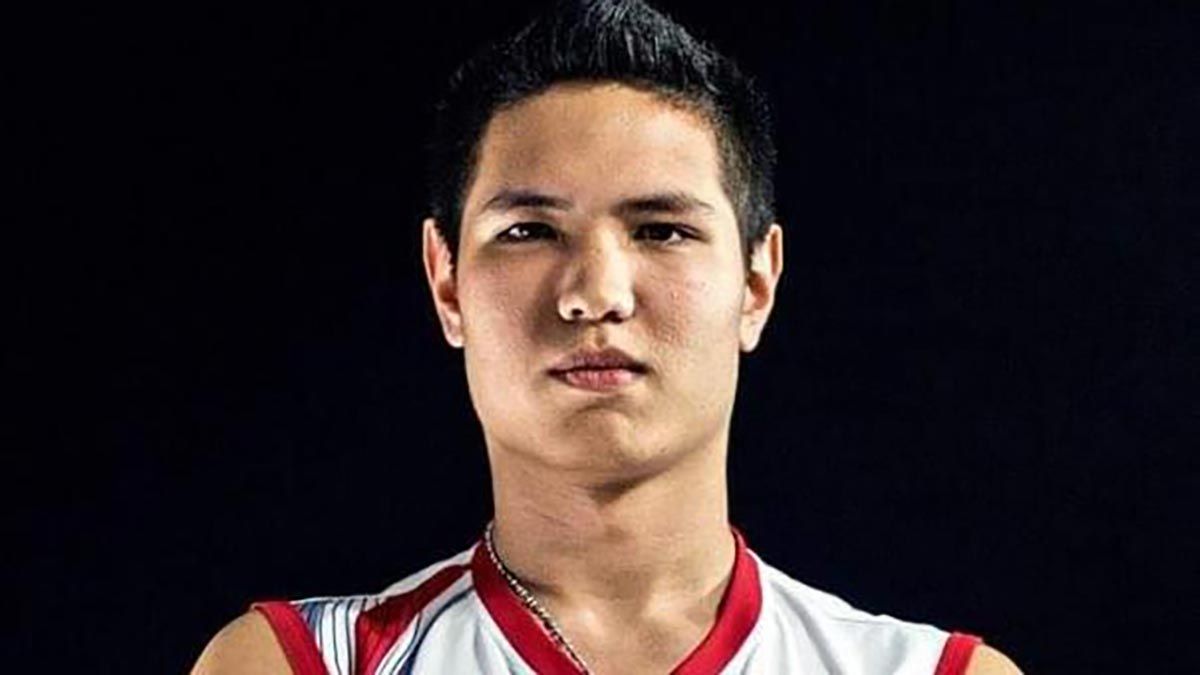 Max Duran-Hentschel (Amsterdam)
Age: 22
Position: G/F
Height: 6-4
One of the younger prospects in this year's field, Duran-Hentschel's size and wingspan is his main selling point for teams on the lookout for a forward to develop.
He did gain a bit of experience, exposing himself to competition in Singapore, China, United States, Germany, and his latest in Netherlands with BC Apollo Club.
It's intriguing to note, though, that the son of former UST women's basketball player Brigitte Duran is a multi-sport athlete, dabbling in volleyball which only improved his athleticism and leaping ability, traits which should entice teams who are taking notes and are considering of drafting him.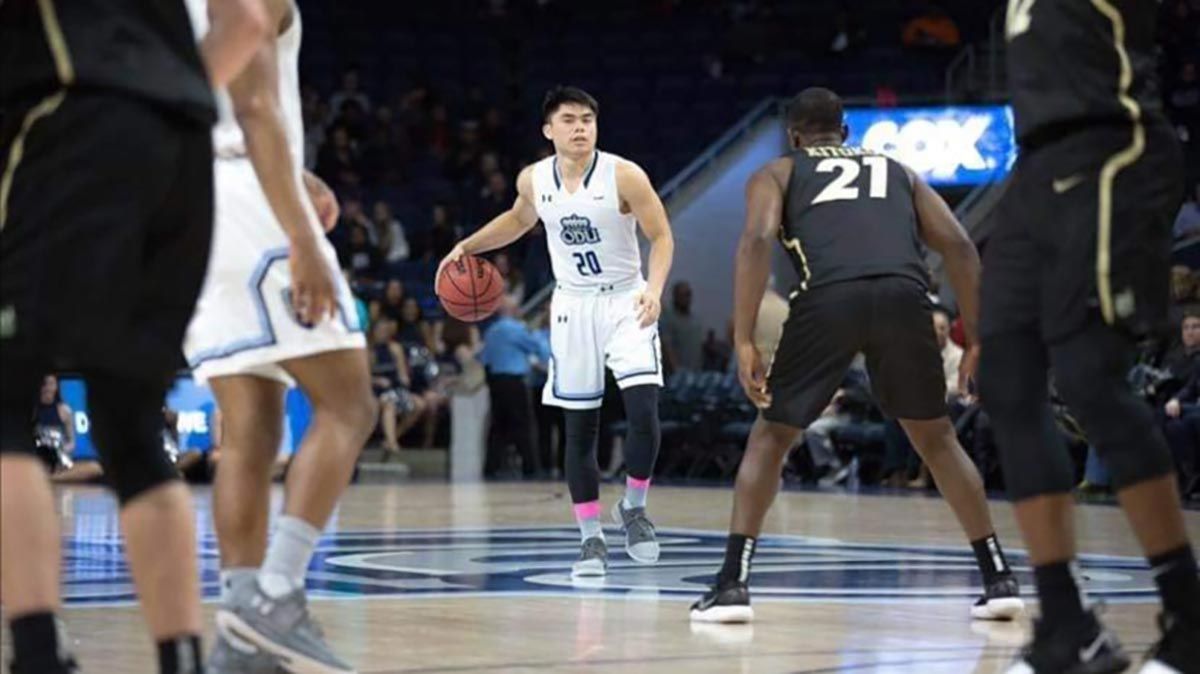 Loren Brill (Old Dominion)
Age: 24
Position: G
Height: 6-0
Numbers may show otherwise but Brill's appeal will be his intellect.
His on-court smarts should be taken account despite him only tallying three points, two rebounds, and one assist in 10 minutes across eight games for Old Dominion in his senior year in the 2019-20 season.
Truly, the son of former Northern Cement mainstay Louie Brill is a heady playmaker who takes advantage of his heft despite just standing at 6-foot flat.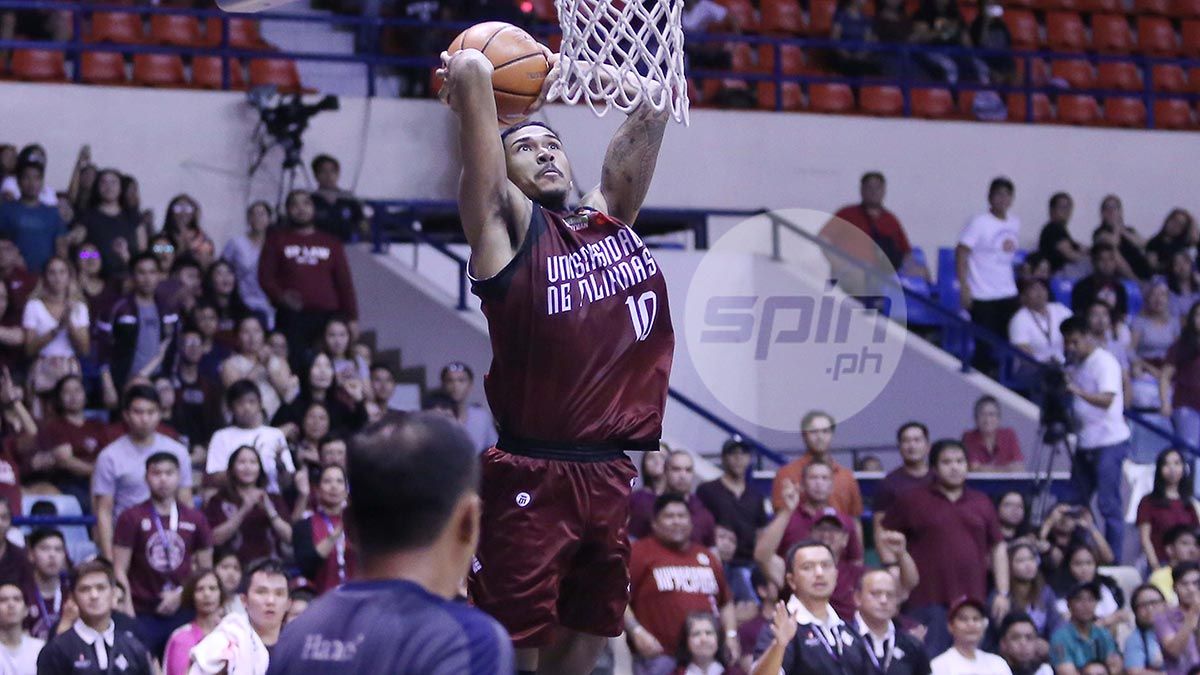 David Murrell (UP)
Age: 24
Position: F
Height: 6-4
Chances were few and far in between for Murrell, with him constantly fighting for his spot in a loaded University of the Philippines side.
And it showed, amassing only 1.8 points and 1.9 rebounds in 9 minutes for the Fighting Maroons in UAAP Season 82, which turned out to be his final year in Diliman.
Murrell was supposed to play for Karate Kid-CEU, but those plans were scuttled following the PBA D-League's postponement due to the pandemic.
With his size and strength, the Fil-Am forward could be an interesting option for teams, although Murrell will have to define more of what role he will fulfill if he makes it to the pros.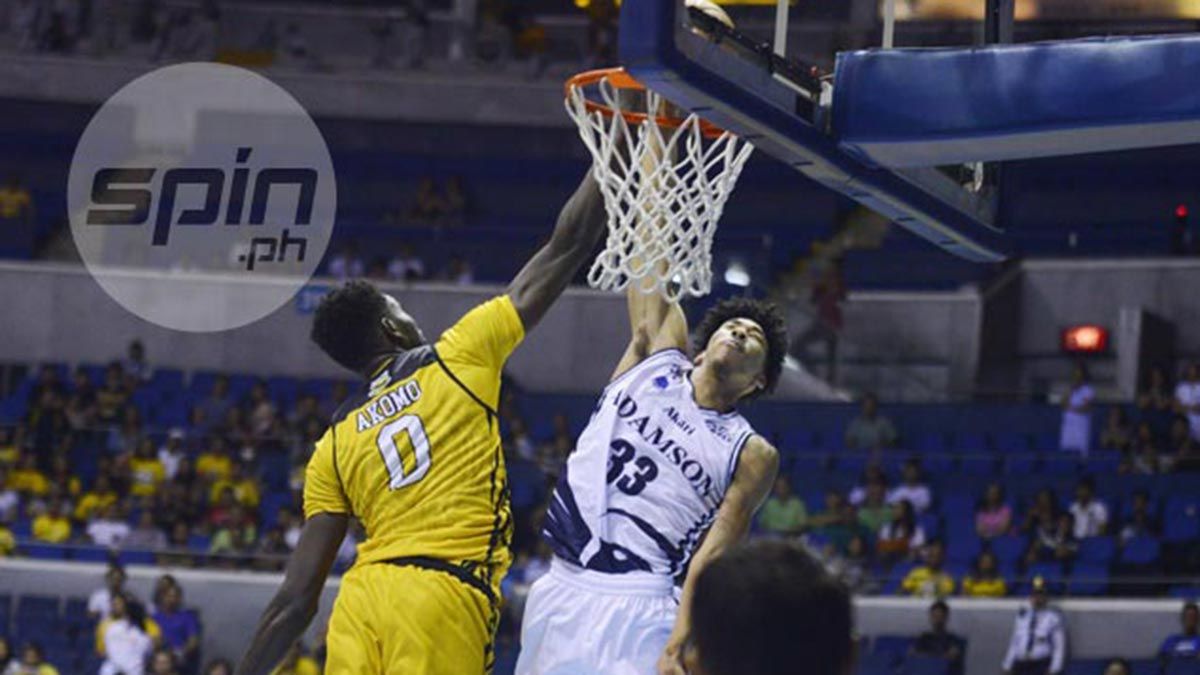 Tyrus Hill (Adamson/ La Salle)
Age: 24
Position: F
Height: 6-5
His length and athleticism is at the heart of Hill's game, showing potential in his stops for Adamson and La Salle.
Unfortunately, those physical gifts didn't really translate into impressive numbers, only garnering 1.8 points and 1.7 rebounds in 8.5 minutes in UAAP Season 82 as he desperately tried to find his niche in the Green Archers' system.
Still, with that wingspan and vertical leaping ability, Hill could be a defensive prospect that teams could develop especially if he fall in the latter rounds of the draft.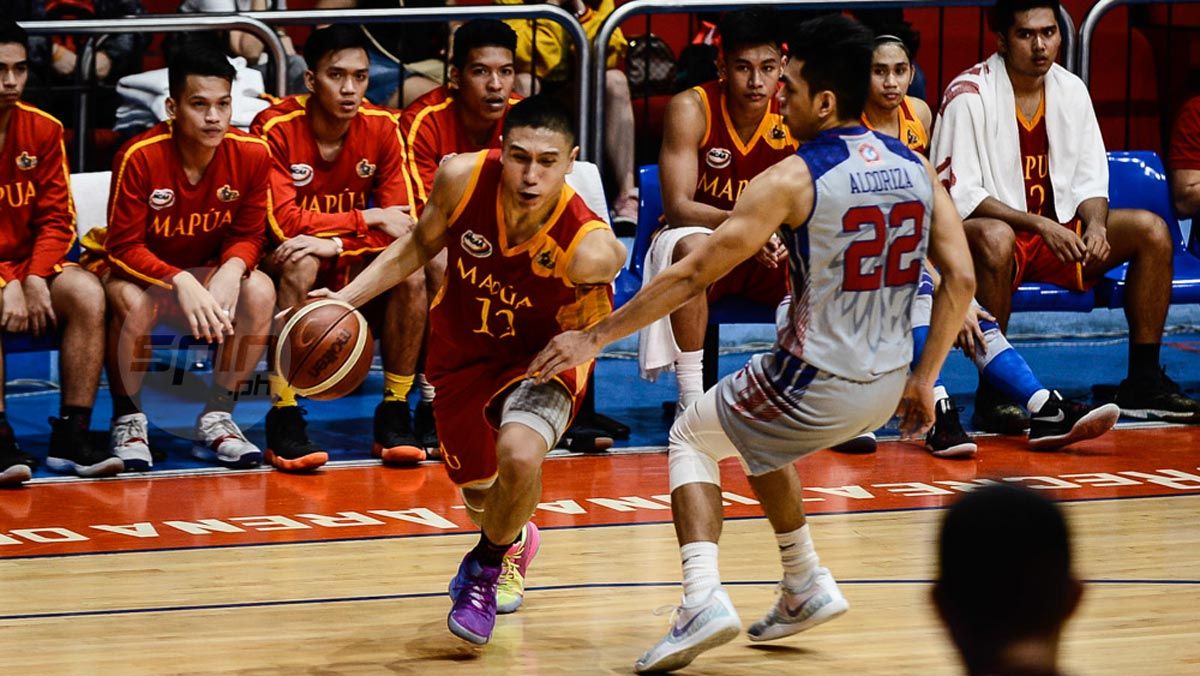 Cedric Pelayo (Centennial College/ Mapua)
Age: 27
Position: 6-0
Height: G
Pelayo was a silent assassin in his time in Mapua, one who was willing to make the right passes and create game-winning plays for the benefit of the team.
The Fil-Canadian guard impressed in his senior year with the Cardinals back in NCAA Season 94, averaging 10.1 points on 34-percent clip from threes, as well as 2.2 rebounds and 1.7 assists in 23.5 minutes, before maximizing the rare chances he had with the San Juan Knights in the Maharlika Pilipinas Basketball League (MPBL), amassing 2.6 points in just 6.0 minutes of play.
Guards may be aplenty in the PBA, but teams who want to beef up their backcourt won't be taking much of a risk in drafting in Pelayo.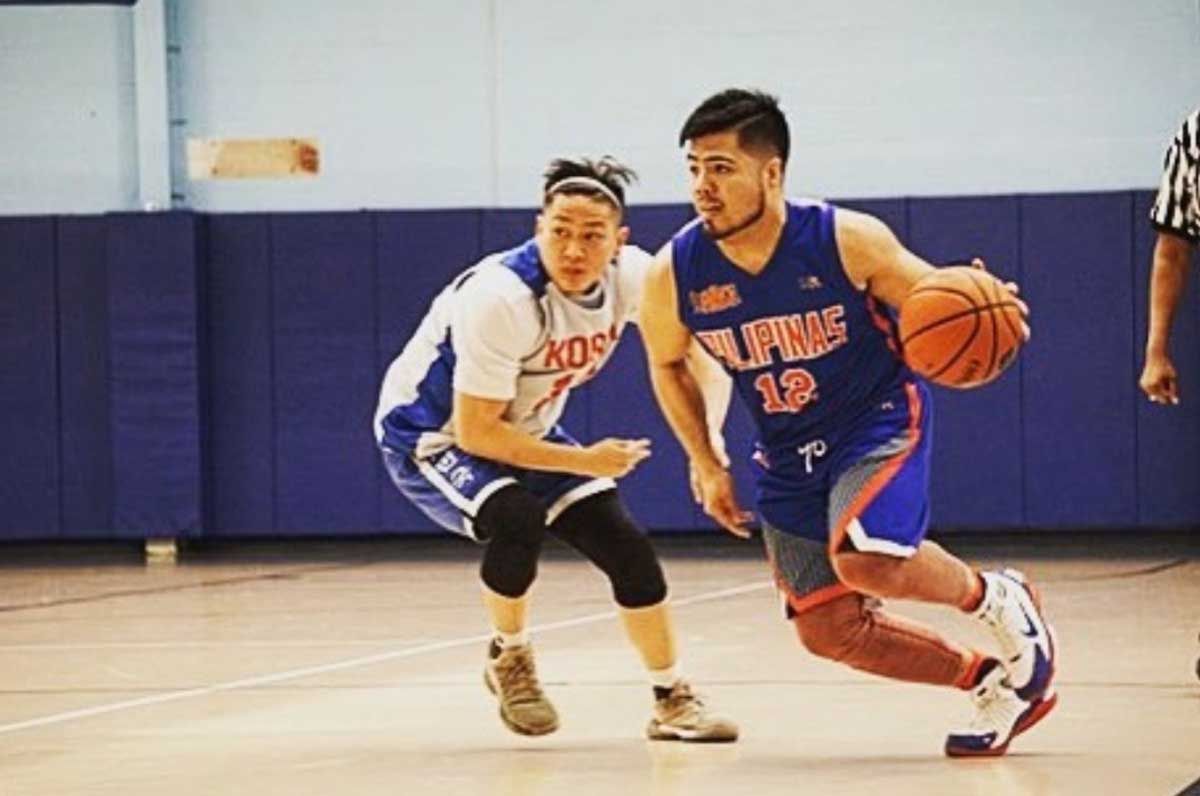 Dallas Serrano (Newbury College/ Queens College)
Age: 27
Position: G
Height: 5-11
Serrano is the closest to a blacktop hustler one could get in this field.
After finishing his time with Division III school Newbury College in the 2015-16 season, where he averaged 6.6 points, 2.5 assists, 2.1 rebounds in 24.5 minutes, the Fil-Colombian slasher slowly made a name for himself in the Filipino leagues in New York.
It's an unconventional path, but Serrano definitely deserves a second look from scouts.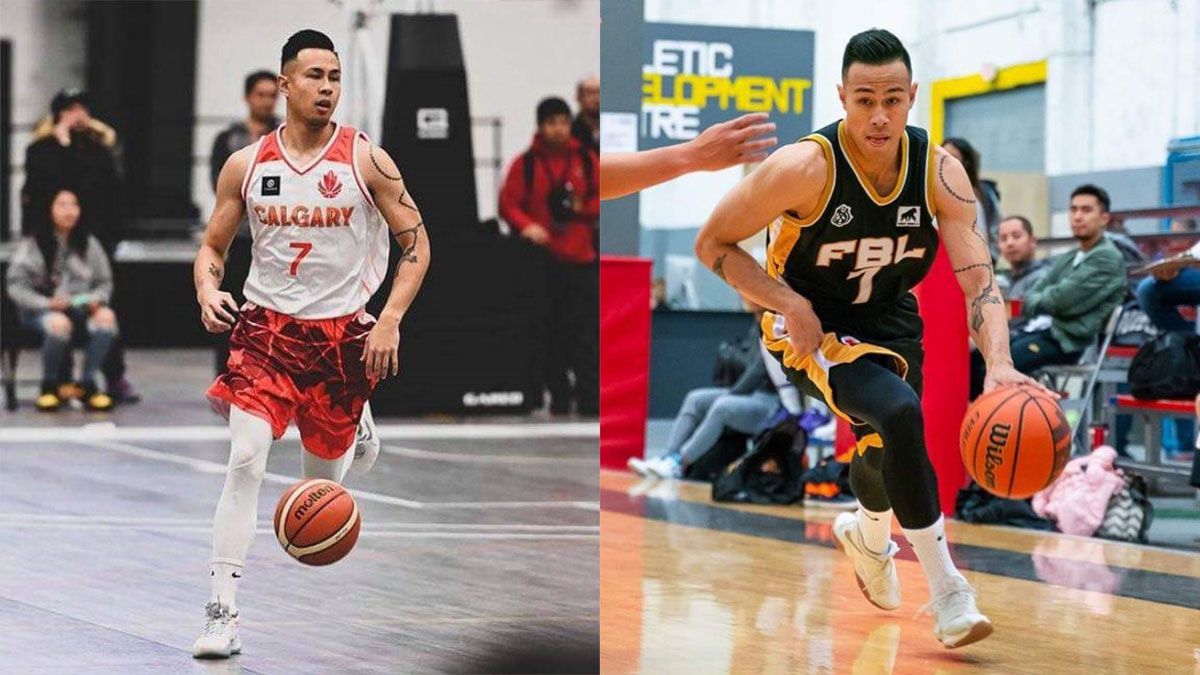 Paul Gulfo (Ambrose University)
Age: 27
Position: G
Height: 6-2
Gulfo's another one of those no namers who came out of nowhere and are vying for a shot in the PBA.
The Canada-raised guard endured the long road just to be here, working on his game in local leagues there to become one of the studs to come out of the Calgary D-League.
A crafty swingman in his own right, Gulfo has shown versatility in his stints there, definitely a positive for scouts who are paying close attention.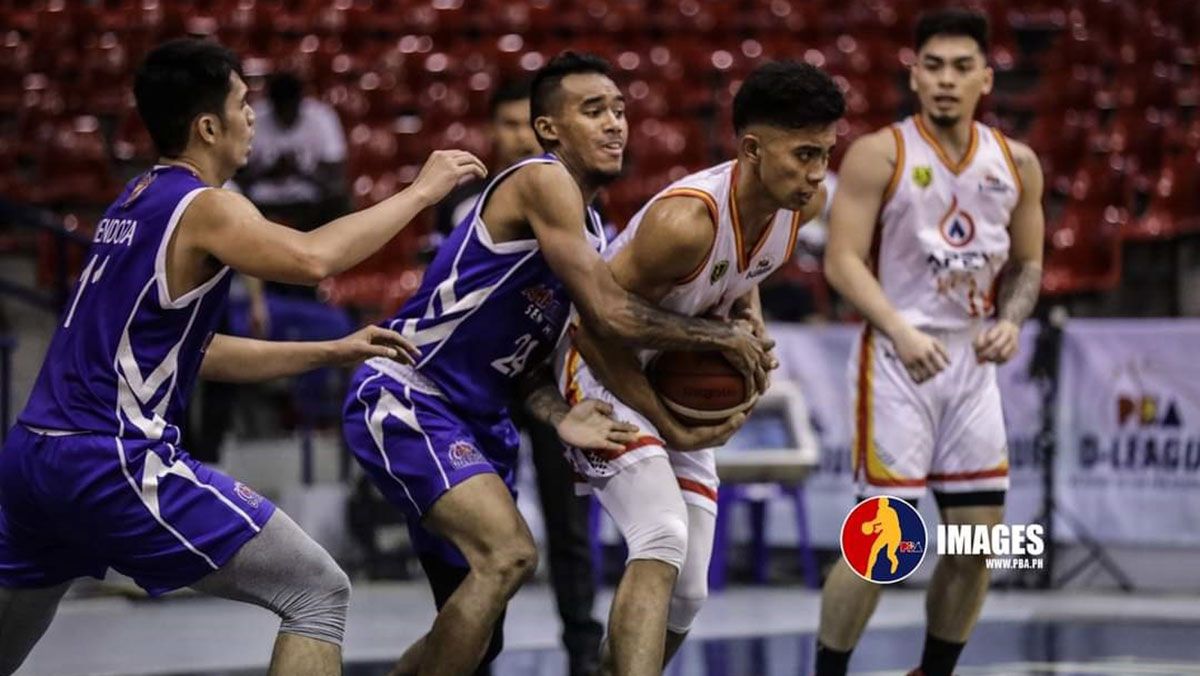 Michael Rio-Simmonds (Baruch College)
Age: 26
Position: G/F
Height: 6-2
The year 2020 was the time when Rio-Simmonds looked to introduce himself to the Philippines, playing for AMA Senior High before the developmental league was abruptly suspended.
The reed-thin Fil-Am did show a bit of a promise, taking advantage of his length on both ends of the floor, the same way he did in the intramurals of Baruch College.
Rio-Simmonds, however, will have to work a bit on his body to be able to bang bodies in the pro leagues if he wants to be a veritable wing option for teams.