WHEN Gilas Pilipinas starts its buildup for the coming Southeast Asian Basketball Championship (Seaba), the national team will call up PBA veterans and rookies who at some point will have to miss games for their mother ballclubs.
All for flag and country.
Fair as the selection process has been, however, some PBA teams will miss their national players more than the others while Gilas prepares - and later sees action - in the May 12-18 tournament in Manila serving as the qualifier for the Fiba Asia championship in Lebanon this August.
Reyes was in a huddle with the Gilas coaching staff on Sunday to plot the buildup for the Seaba. Although nothing is final, Gilas cadets are likely to be out of their mother ballclubs for around one month - and the PBA veterans for a shorter time.
Unfortunately, there are some teams that are bound to struggle to stay afloat during that stretch.
ADVERTISEMENT - CONTINUE READING BELOW ↓
Here are five of them: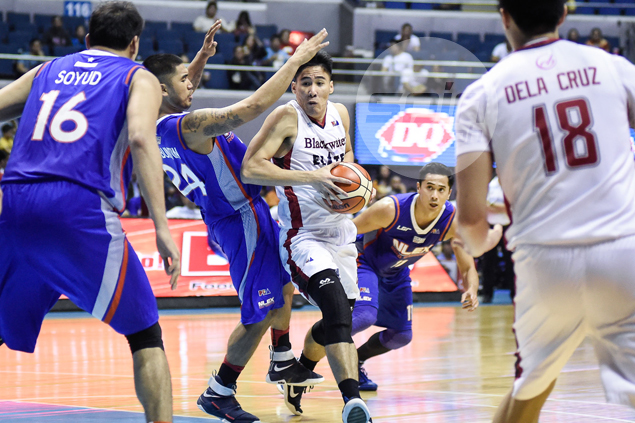 Blackwater
Mac Belo made so big an impact in his debut conference that he is bound to leave a gaping hole in the Blackwater frontline when he reports for Gilas duty. The former FEU star started all 12 games for the Elite in the Philippine Cup and ended up either first or second in the team in four statistical categories - 14.33 points a game (1st in the team), 7.25 rebounds (2nd in team), 1.42 steals (1st in team) and 0.42 blk (2nd in team).
Worse, Blackwater isn't exactly spoiled for choice when it searches for a replacement for Belo to join import Greg Smith and Art Dela Cruz in its frontline, especially with JP Erram still recovering from a knee injury. Raymond Aguilar or Reil Cervantes? Well, uh.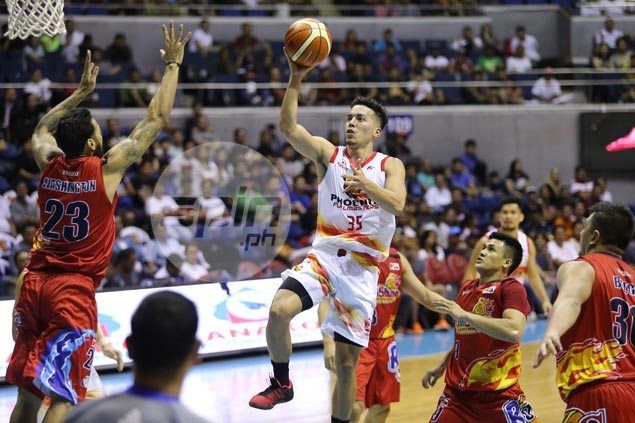 Phoenix
Matthew Wright proved as good as advertised after he was tabbed by the Fuel Masters in the first round of the special draft for Gilas cadets. The Fil-Canadian guard led Phoenix in scoring (18.5-point average) and steals (1.33), was second in the team in rebounds (7 rpg) and third in assists (3.3) - numbers the Fuel Masters will have to find elsewhere.
ADVERTISEMENT - CONTINUE READING BELOW ↓
But unlike Blackwater, Phoenix has a couple of players capable of filling the void in Wright's absence, beginning with RJ Jazul who the team got from Alaska in a straight trade for Simon Enciso.
Star
In so short a time, Jio Jalalon has found his niche in first-year Star coach Chito Victolero's main rotation as a bundle of energy who can change a game's complexion with one hustle play. The former Arellano star finished the Philippine Cup with averages of 9.35 points (4th in team), 4.55 rebounds (4th), 2.75 assists (4th), 1.05 steals (2nd) and Victolero trusted him enough to make him a starter in 10 games, including a couple in the playoffs.
ADVERTISEMENT - CONTINUE READING BELOW ↓
Now Jalalon will have to take his act to Gilas duty, leaving the backcourt chores to a deep, capable unit made up of Paul Lee, Mark Barroca and Justin Melton.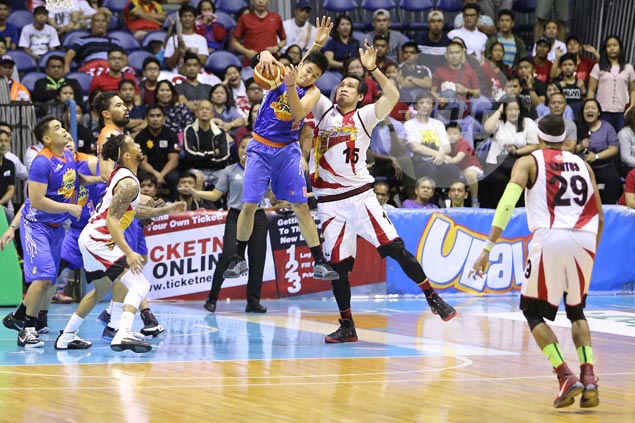 TNT KaTropa
Roger Pogoy made a lot of heads turn with his impressive play for TNT in his debut conference, so there's no question he will be missed when he reports for national duty. TNT coach Nash Racela had so much faith in his former player at FEU that he let him start all but one of the Texters' 20 games in the Philippine Cup. The Cebuano gunner repaid Racela's faith by hitting at a 9.35-point clip while making 1.25 treys a game - numbers Racela will have to find elsewhere during Seaba time.
ADVERTISEMENT - CONTINUE READING BELOW ↓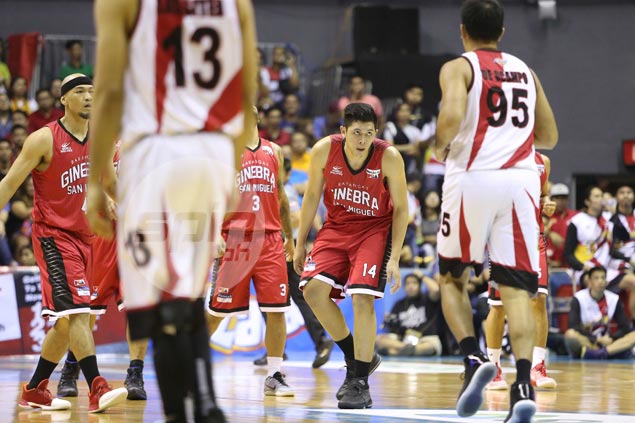 Ginebra
Kevin Ferrer came out of his shell in the Philippine Cup playoffs and became a key player in Ginebra's run to the finals. But just when he's starting to find his feet in the Kings' camp - he averaged 6.96 points, 3.2 rebounds, 0.8 assists, 0.32 steals, 0.4 blocks in 20.92 minutes in 25 games - the former UST star will have to report to Gilas duty.
ADVERTISEMENT - CONTINUE READING BELOW ↓
Worse, Ginebra isn't exactly deep in the frontline right now with Greg Slaughter out and Joe Devance and Jervy Cruz injured, so Ferrer certainly will be missed.