SOL Mercado knows Barangay Ginebra all too well that he expects his former team to bounce back strong after NorthPort took Game One of the PBA Governors' Cup semifinals.
Prior to being traded to NorthPort, Mercado played for four years with Barangay Ginebra, the longest had had ever been with a PBA team in his 11-year career.
And Mercado, after winning against his former team in Game One on Saturday in lopsided fashion, already expects Game Two to be a difficult one to pull through on Monday.
"I think it was a combination of them being rusty and us playing well tonight. We played great on the defensive end which ignited our offense," said Mercado.
"It's going to be a totally different team on Monday for sure," Mercado said. "I already know. I've been on that side. We've had games like this before where we got blown out and the next game, we were the one who did the blow out."
"I already expect them to be a totally different team. We have to try and keep our hunger and mindset on the defensive end," said Mercado.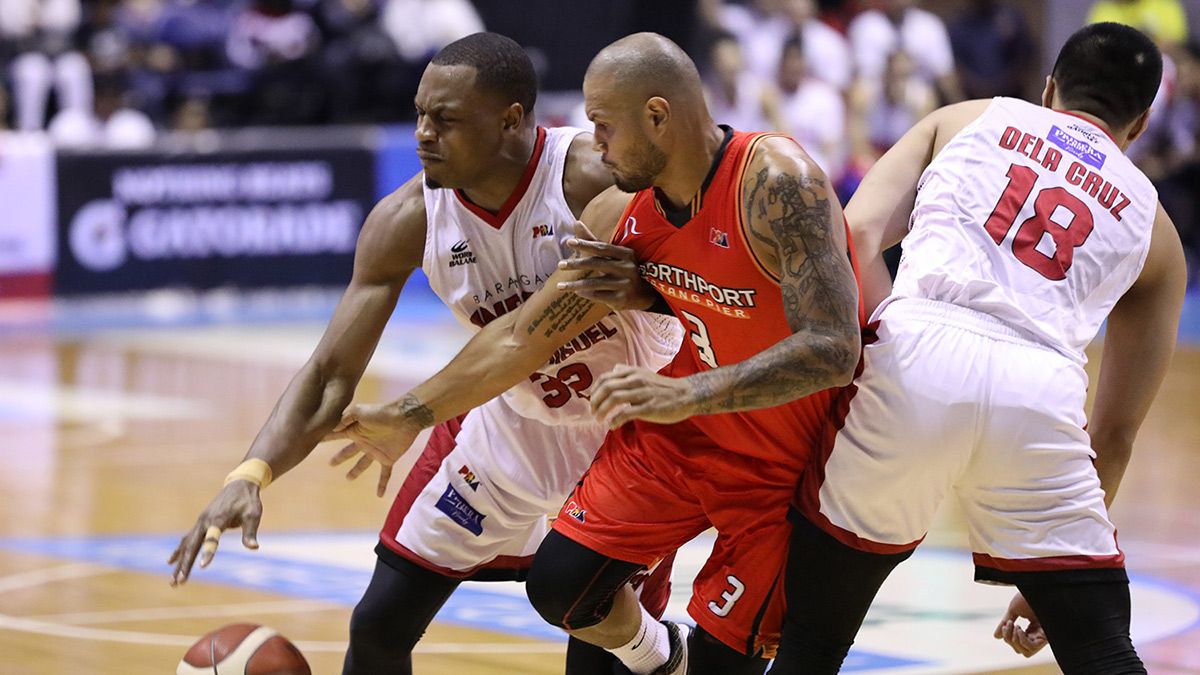 Continue reading below ↓
Recommended Videos
Mercado, one of the players who were traded from Ginebra to NorthPort in exchange of Stanley Pringle, had a solid game for the Batang Pier in their 124-90 win over the Gin Kings. He scored 14 points, 13 coming in the second half as the Batang Pier blew the Gin Kings out in that juncture of the game.
"Just trying to be ready and do whatever I can to help my team win. I think we all, collectively as a group, played great," said Mercado.
Even though he expects Ginebra to come back for Game Two, Mercado said he still likes his chances of also take a 2-0 lead in the semifinals if they will continue to play as a unit just like on Saturday.
"Those guys are resilient. They work hard, they play hard, we have a bunch of guys that just go balls to the wall. It works. It works for us. If we could just continue to play together and play defense together, we will be alright," said Mercado.