AS the coliseum barker calls out Barangay Ginebra's starting lineup during PBA games, Sol Mercado would always be the first one to head toward centercourt, even if he's not usually among the starters.
The Filipino-American playmaker would be there to wait for his starting teammates and greet them with a handshake - a unique handshake for every teammate. Yes, one for each.
Then he returns to the bench to do the same to the rest of the team, including the coaches, before returning to his seat.
"I've always just been like that," the 34-year-old cager related. "Everybody knows that one of my favorite players is LeBron James, so you know him and his handshakes with his teammates, and it's just something you do for camaraderie, something special between you and that person, something only you guys do.
"That's something that I've done with my teammates, and this (Ginebra) is probably the most players that I have a secret handshake with on one team that I've ever had," the 10-year veteran added.
Mercado, who has suited up for Rain or Shine, Meralco, San Miguel Beer, and GlobalPort twice, said his unique handshakes just come about during practice sessions where he would think of a routine for a particular teammate then teach it to him.
Continue reading below ↓
Recommended Videos
"After every practice, we have a circle, and I do the handshake every time with them, so that's our time to practice, I guess," the 2008 fifth overall pick said. "So it comes to our memory, so when it comes to (games), it's automatic."
He even has handshakes for former teammates, rattling off Reynel Hugnatan of Meralco and Ryan Araña of GlobalPort, longtime buddy Gabe Norwood of Rain or Shine, as well as fellow Fil-Am guard Simon Enciso of Alaska.
Mercado has countless of handshakes to remember, but he has never forgotten a single routine.
"No, I don't know why. I feel like it actually helps my memory, because I got to think about all those things. I just remember them all," he said with a smile. "After a while, it becomes second nature. When I see the person, I just know what to do."
"There are certain guys that still, to this day, when we play against them, I'll do a handshake with them," he added.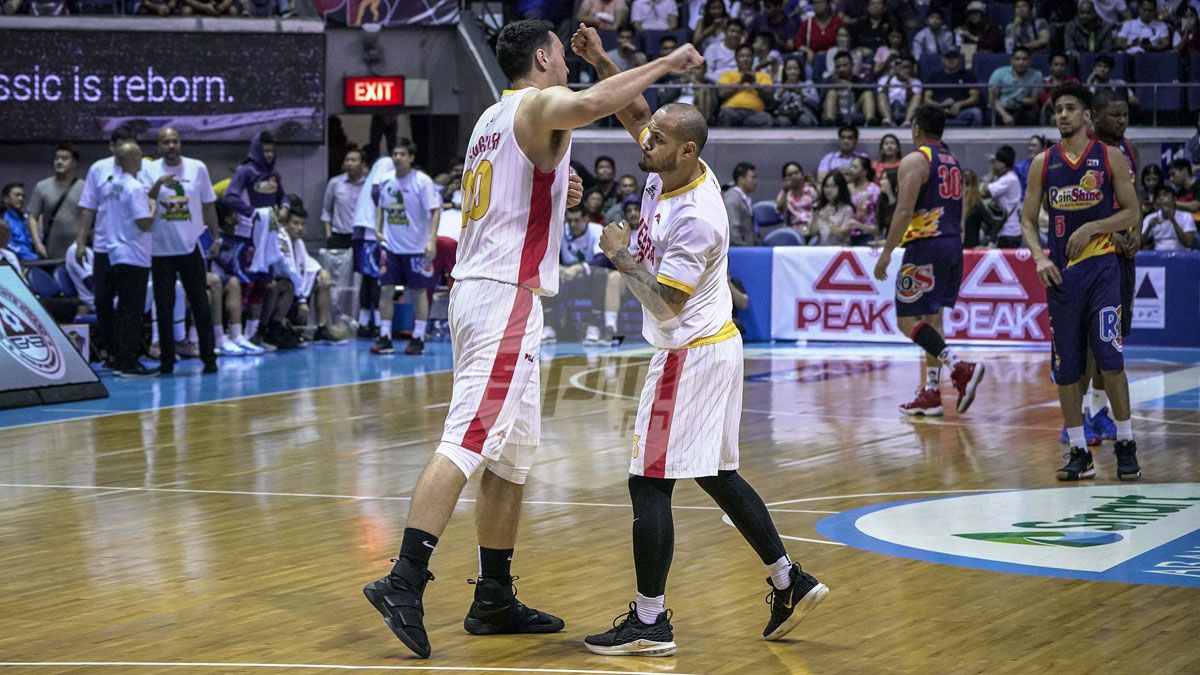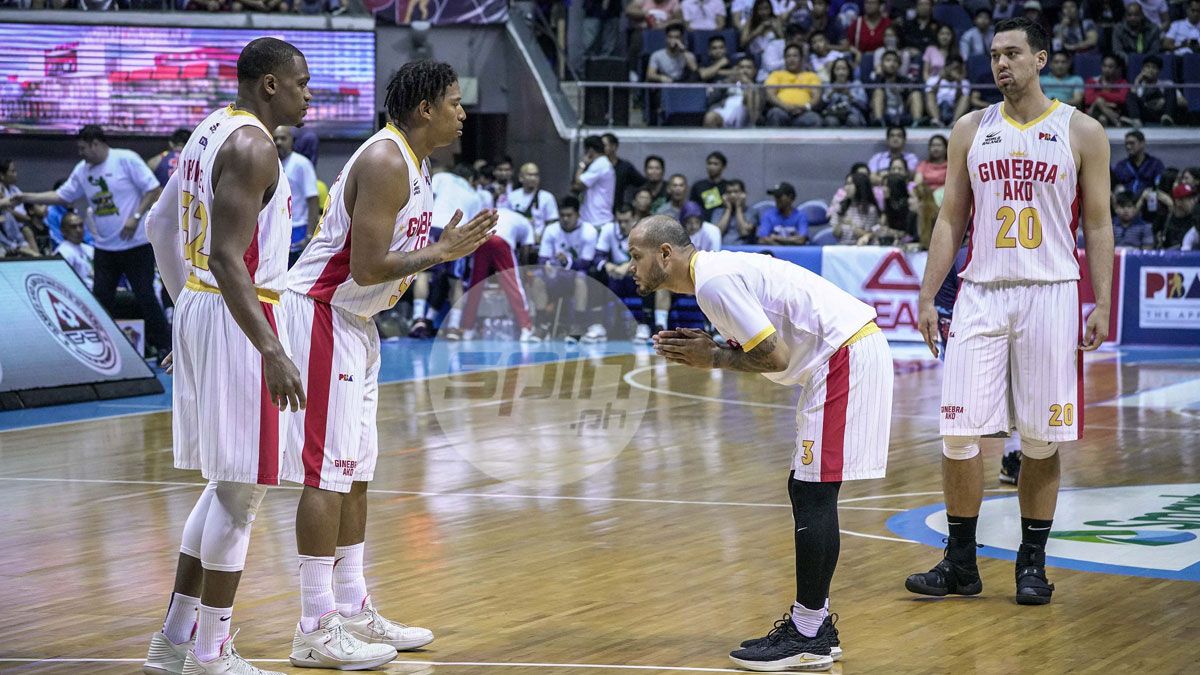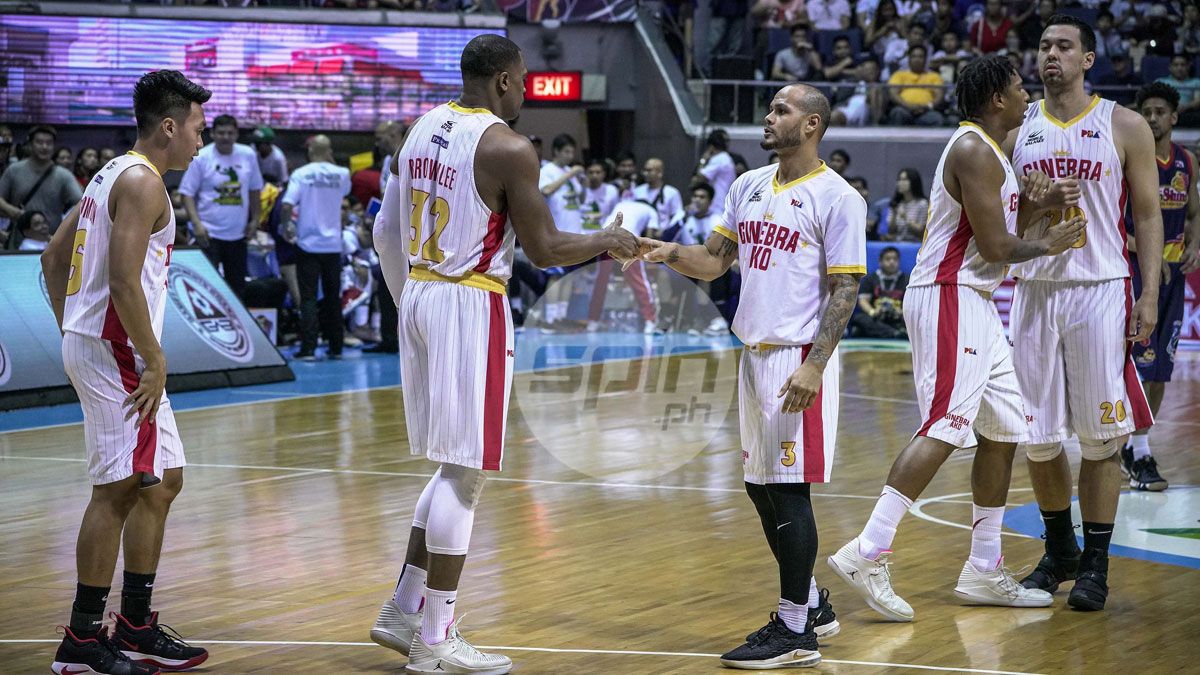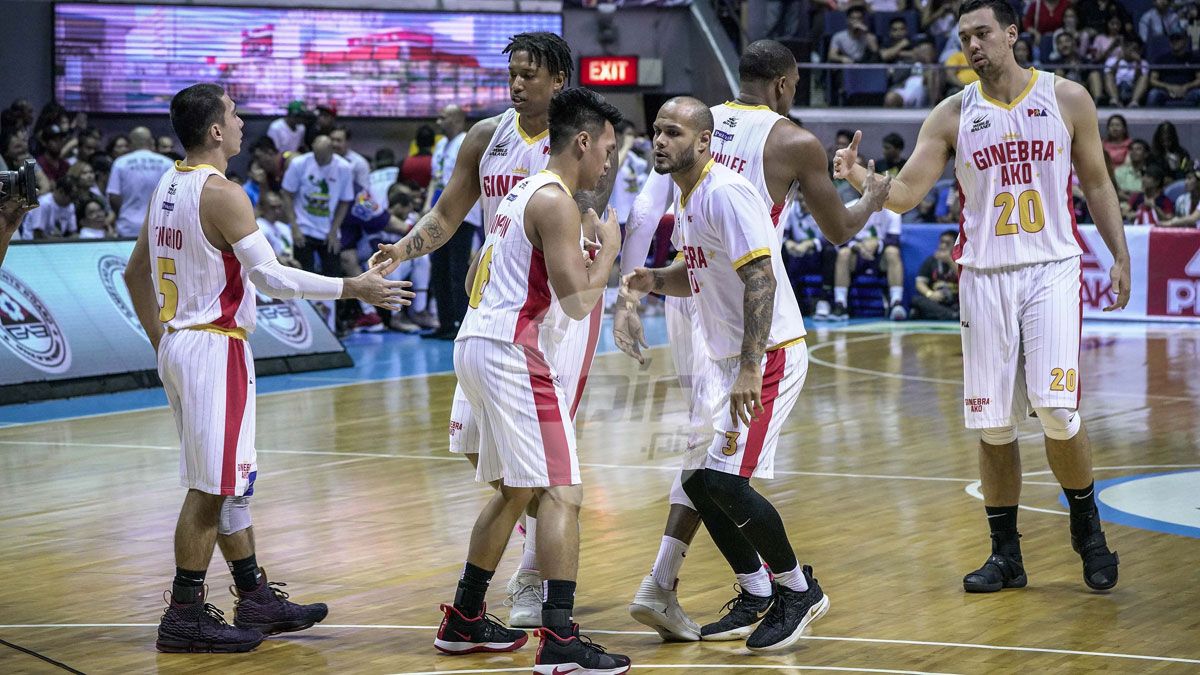 Mercado described his routine with longtime Ginebra franchise players Mark Caguioa and the retired Jayjay Helterbrand, as well with Scottie Thompson.
"Me, Jayjay, and Mark made a simple one, and what it means is 'I will play for His glory.' It's not just a handshake. There's a meaning behind it," Mercado said. "Me and Scottie, we do the stuff and then we point up, giving glory to God."
It's not only players; Mercado also has handshakes with Gin Kings assistant coaches Richard del Rosario and Olsen Racela – but none with head coach Tim Cone.
"Not scared, (but) I don't think he's about that," Mercado said with a chuckle. "I don't think he would want that. He's a little old school."
His favorite handshake is with longtime buddy Joe Devance, but politely declined to say the meaning behind the routine, making it really a secret handshake.
"Me and Joe have a pretty cool one. It's really intricate. There's a lot of different things to it. It's the longest one," Mercado disclosed. "I can't really tell you the meaning behind it. It's an inside thing. It's something more sentimental."
Whoever he does it with, it's just the two-time champion's way of pumping his teammates up.
"It kinda puts us in a place that, 'alright, it's go time,'" Mercado said. "It's just something special between us. It's something that we do to get each other ready."
PBA Updates