SAN Miguel coach Leo Austria said the Beermen already have a back-up plan in case Dez Wells remains unfit to play in their next PBA Governors' Cup game on Saturday against Rain or Shine.
Austria hinted there is a possibility that a new import could come in just in time for their out-of-town match against the Elastopainters in Lapu Lapu City, Cebu.
"Meron kaming mga back-up," said the San Miguel coach. "I think maybe tonight or ano, we will know kung may darating sa amin but I can't reveal the name yet. Very crucial 'yung game namin on Saturday.
"But if he cannot play, there must be somebody who can replace him."
Even with Wells sitting on the bench, the Beermen beat Blackwater in overtime, 99-96, to gain solo fourth place on a 6-3 win-loss record. San Miguel has Rain or Shine and TNT for its remaining games.
Austria said the Beermen aren't discounting the possibility of Wells playing on Saturday. The import practiced with the team on Monday following a long layoff but skipped Tuesday's training due to his ankle sprain.
"We will assess what really happened with Dez Wells. In the last few days, he practiced with us except yesterday. Last Monday, it seems that he was on the usual thing he was doing. But yesterday, he felt something wrong with him and then there's a lot of soreness in his muscles, and he asked to skip this game."
Continue reading below ↓
Recommended Videos
"We were hoping that he can recover for this game but we don't want to force anybody to play if they feel there is something wrong with their body. That's the way it is on our team. We are not forcing anyone," said Austria.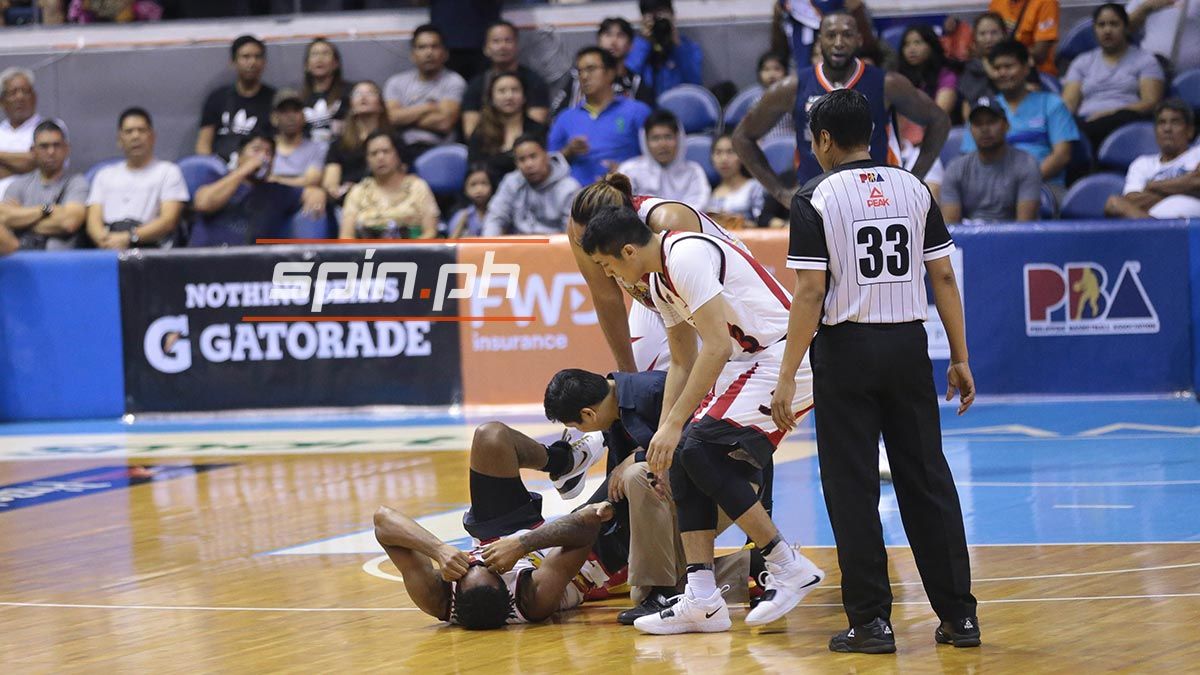 Austria said it will be up to Wells who will decide on whether he can play.
"It depends on him. According to our PT, since after two days nang kanyang injury, I kept on monitoring and asked them if he's playable come game time November 6 and they said yes. We asked them if he can play and then last minute, there was something wrong with his foot," said Austria.
With the uncertainty surrounding Wells' status, Austria said he feels fortunate that San Miguel was able to escape with the win.
"If he cannot play, there must be somebody who can replace him. The good thing is this win can give us a lot of options. Kung natalo kami, mahirap eh. Regarding Saturday's game, may import o wala, kung makakalaro o hindi, we have to play our best."