KEVIN Murphy insisted he didn't put Calvin Abueva in a headlock in a late-game incident that led to the San Miguel import being called for a flagrant foul one on Friday.
Murphy and Abueva got entangled underneath the basket with 4:11 left in the game, with television replays appearing to show the San Miguel import choking Abueva as the two fell to the baseline barrier.
Murphy insisted he wasn't.
"I was really just trying to hold him up," said Murphy after the Beermen's 117-100 victory over Phoenix. "It just so happened that my arm was around his neck. But I didn't choke him. I was just holding him. He kept pushing back."
Murphy emphasized he was not out to hurt Abueva in the skirmish that led to Phoenix coach Louie Alas exchanging words with San Miguel team governor Robert Non and assistant coach Biboy Ravanes.
"I'm not a dirty player. It is what it is. I don't think I did nothing that big to make it a big, old… you know what I'm saying," said Murphy.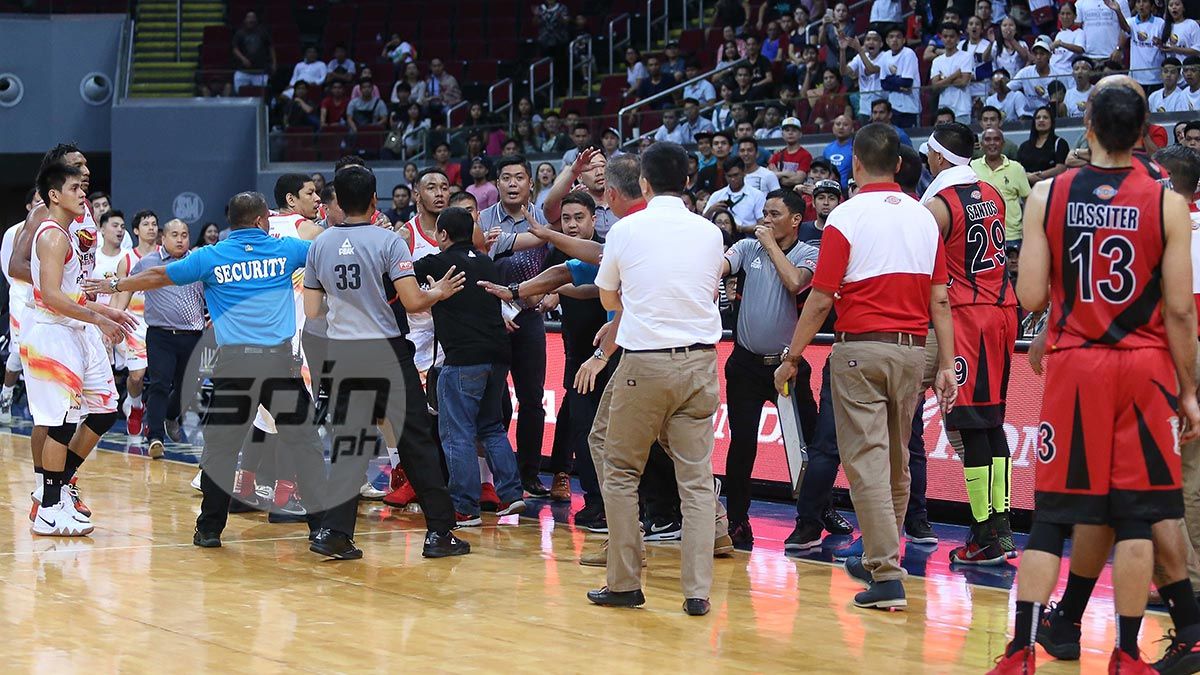 Continue reading below ↓
Recommended Videos
Murphy made it clear he is okay with playing physical, but not with cheap shots.
"I mean, I expect it to be physical but my thing is, if you are going to play physical, that's cool but don't do cheap shots. I'm okay with you playing physical, you playing hard, you compete," the SMB import said.
"But my thing is, if you hit me with cheap shots the whole game and the referees are letting it go, I can play through that but it don't mean that I like it."