GREG Slaughter and Sol Mercado practiced with Barangay Ginebra on Tuesday as the league-leading Kings continue to get healthy in time for the final stretch of the PBA Governors' Cup eliminations.
Slaughter sustained an ankle sprain while Mercado had a meniscus tear that left them sidelined for a big part of the Governors' Cup.
"They practiced for the first 40, 45 minutes and then I had them sit out so we will just be giving them a small taste," Barangay Ginebra coach Tim Cone told SPIN.ph following Tuesday's practice. "Hopefully, they'll go a little bit longer tomorrow."
Cone said he is not in a hurry to give Slaughter and Mercado a full practice before Saturday's out-of-town match against Rain or Shine in Lucena City.
"Obviously with Greg, we want to handle it with kid's gloves. We don't want to push him too quick or too hard. We want to make sure he is there long term," said Cone.
Cone said Mercado was very excited to come back to practice.
"We had to hold him back and make him take his time a little bit," said Cone.
The Kings own a league-leading 7-1 win-loss record and have already clinched a quarterfinal berth after beating Meralco on Sunday in Sta. Rosa, Laguna.
Continue reading below ↓
Recommended Videos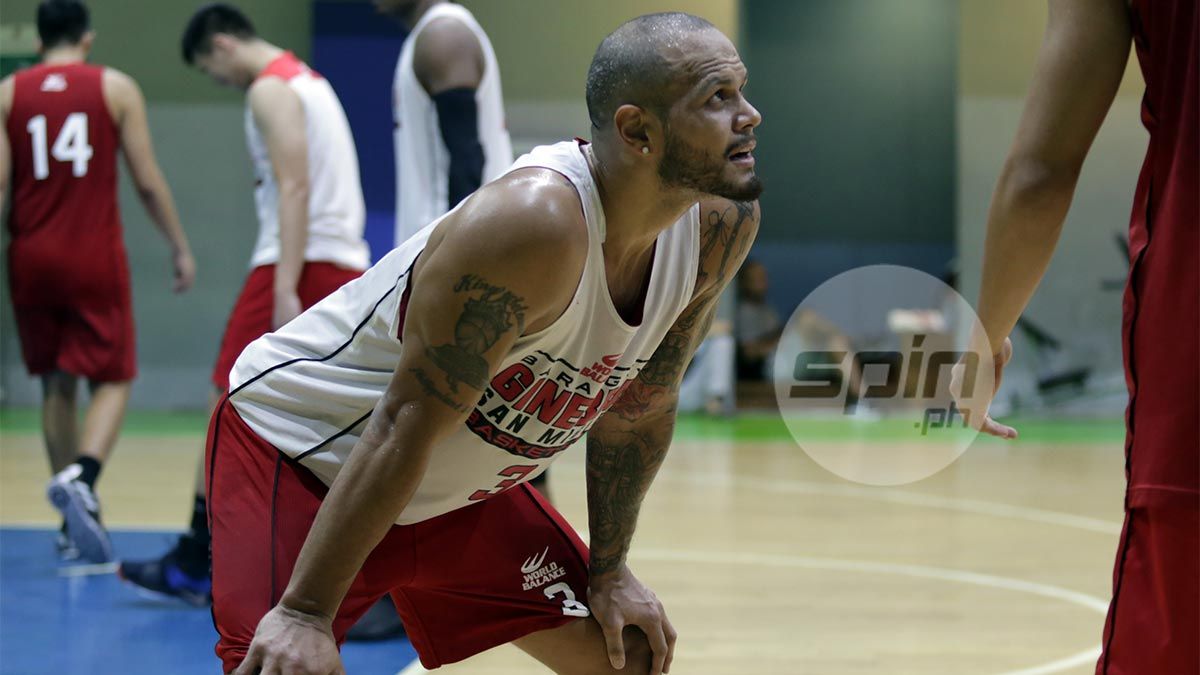 Thanks to their record, Cone said the team has the luxury of time to let Slaughter and Mercado's injuries heal completely before returning to action.
"We are eager to get them back, but we are in a situation where we can be a little bit more circumspect about it. We don't need to rush them. If we were like 3-5 or 4-4, something like that, because of our record and what we've been able to do, the need for them to be rushed is not as great.
"The key is getting them ready for the playoffs at this point," said Cone.