BARANGAY Ginebra coach Tim Cone is happy with the performance of Scottie Thompson over the past two games in the PBA Governors' Cup.
Thompson has recently picked up his game as of late after averaging just 3.3 points, five rebounds, and four assists in the first four games with the Gin Kings. On Saturday, Thompson had 11 points, three rebounds, three assists, and four steals in Ginebra's 98-89 win over Rain or Shine.
Last week against Magnolia, Thompson had 14 points and seven rebounds for Ginebra in its lopsided 105-83 victory.
"He has played well in the last two games. Kinda the Scottie we expect to see," said Cone.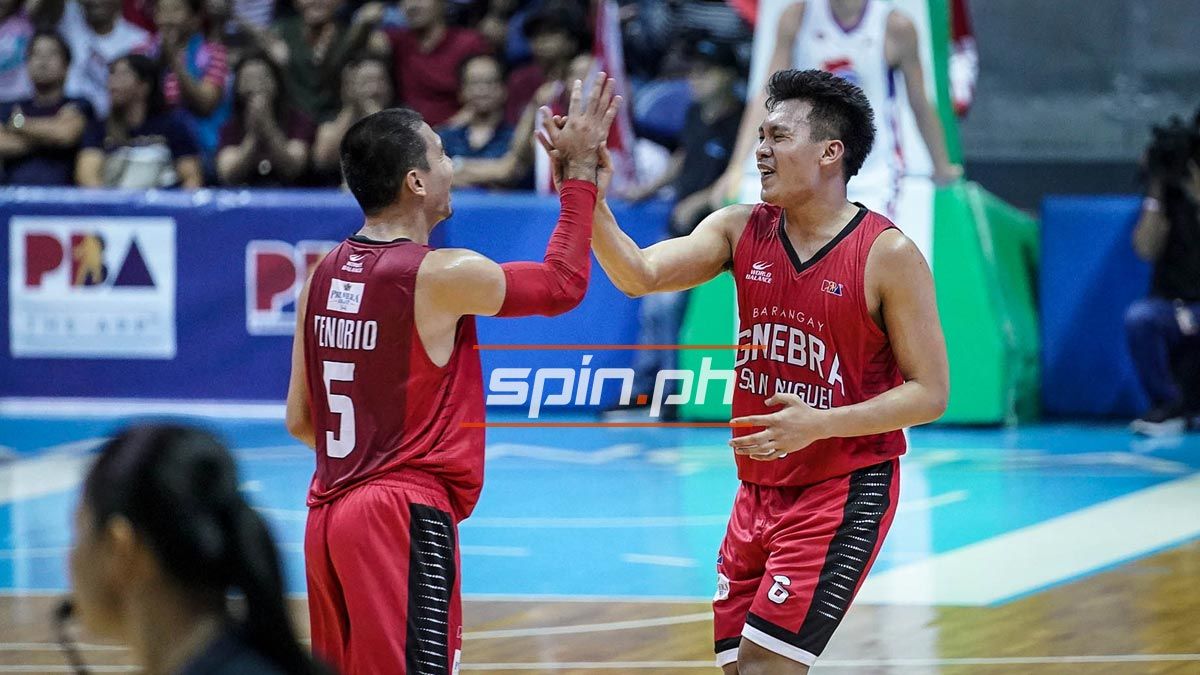 Continue reading below ↓
Recommended Videos
Cone said Thompson thrived even more on Saturday during the important moments of the game particularly during the final stretch where the Kings scored the final nine points of the contest.
Thompson threw an alley-oop to Ginebra import Justin Brownlee for the throwdown, then converted a triple from the left corner as part of that final run by the Kings to smash the 89-89 deadlock.
"Scottie had a couple of really nice plays down the stretch. Pass to Justin came out of nowhere. I don't know how he even saw Justin open for that alley-oop. And then hitting that big three after that," said Cone.
"Big moments for Scottie today and also the last game," said Cone.
Cone also paid tribute to other players of the Kings that were instrumental in the victory including Prince Caperal, who played quality minutes for the team.
"I thought Prince (Caperal) stepped up and played real well down the stretch. He hit a couple of shots, defended well, gave us a little different look, and I thought he was real key. They are such a tough match-up for us because their bigs shoot the three so well. They are tough for us to extend to for our big man. A guy like Prince, he is not afraid to extend. That gave us a better match-up down the stretch," Cone said.
Cone noted the importance of the grind-out win for the Kings in their campaign this conference.
"The fact that we had to grind this one out was really good for us as a team I think. We have to be willing to play this kind of games and be mentally strong and tough down the stretch and find a way to win," said Cone.