FIVE-TIME defending champion San Miguel looks to advance to the semifinals when it faces Meralco at the start of the quarterfinals of the PBA Philippine Cup at the Angeles University Foundation Sports Arena and Cultural Center.
The Beermen clash with the Bolts at 4 p.m.
San Miguel, whose campaign is already compounded by the absence of June Mar Fajardo, overcame injuries to key players led by Terrence Romeo inside the Smart Clark Giga City bubble to find itself in fourth spot after the elimination round with a 7-4 win-loss card.
It meant that the Beermen will only need to win once in their quarterfinal series against the Bolts in order to keep their title hopes alive.
San Miguel coach Leo Austria knows a different Beermen team always shows up come playoff time, as shown by their recent success in the conference.
"We are so happy to get into the playoffs after a week of really thinking what will happen to us. Our team was really struggling because of injuries. We are happy to reach the quarterfinals. Let's see. This team, kapag playoffs iba ang nilalaro eh," said Austria.
ADVERTISEMENT - CONTINUE READING BELOW ↓
Meralco emerged as the fifth-seed after the quotient system broke a seven-way tie for 7-4, breaking a five-year playoff drought in the Philippine Cup.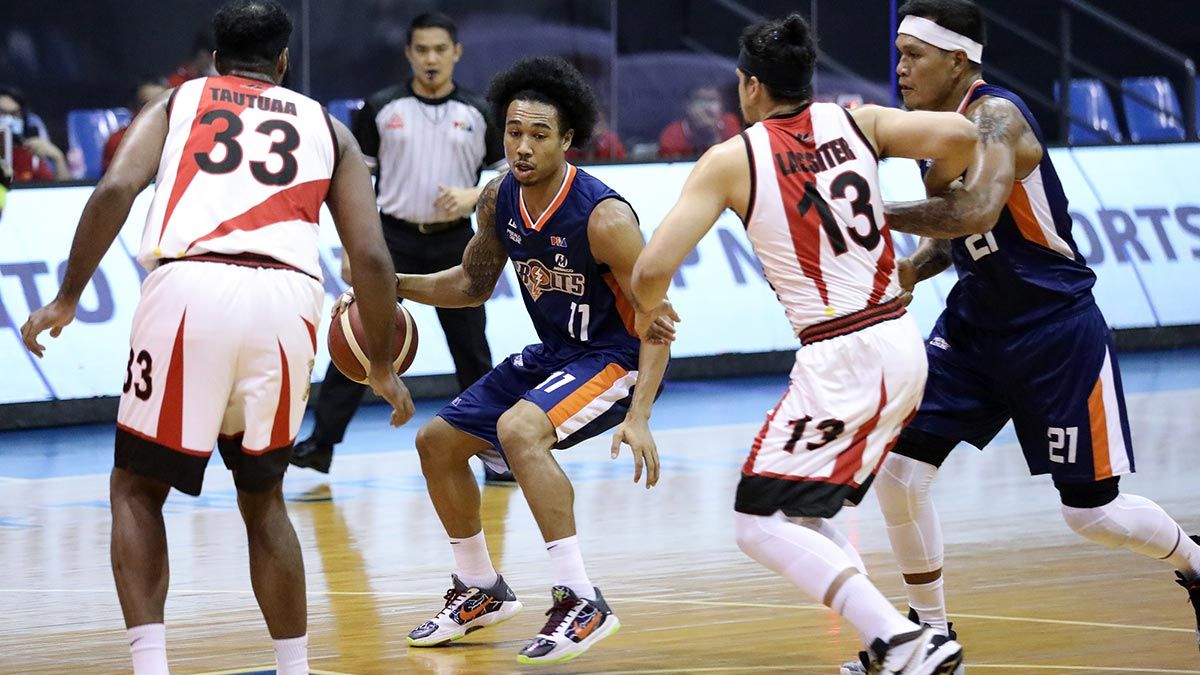 While he has labeled this year's Bolts as the best all-Filipino team he has handled since joining the team in 2014, Black said Meralco has yet to pull off an impressive win where the Bolts played superbly on both ends of the court.
"We've never won seven games in the elimination round of an all-Filipino before. This is something good for us and something good for the Meralco program but we still have so much room for improvement. We're winning games but we are not winning games in a pretty fashion. Some of our wins are pretty scary.
"We have to be more consistent throughout the game. We have to get better every single game and it has to start in our next game because if you lose your next game, you are out," said Black.
___
Spin fans unite at the Spin Viber Community! Join the growing community now and complete the experience by subscribing to the Spin Chatbot.