THE 1999 San Miguel Beermen were blessed with a pair of terrific imports in Terquin Mott and Lamont Strothers, who both won a championship that season.
Mott and Strothers, in fact, are the last pair of reinforcements in the three-conference era to win the Best Import award and a PBA championship in the same season with the same team after leading the Beermen to the Commissioner's and Governors' Cup titles during that memorable 1999 campaign.
Mott, a product of La Salle and Coppin State, led the Beermen past Formula Shell in the Commissioner's Cup Finals. Mott led San Miguel with 31 points and 18 rebounds in the title-clinching 74-64 victory in Game Six.
Strothers, who had stints with the Portland Trail Blazers and Dallas Mavericks, was a fixture at San Miguel for years but didn't win his first PBA championship until that year's Governors' Cup where he starred in SMB's 72-69 win over Alaska in Game Six.
ADVERTISEMENT - CONTINUE READING BELOW ↓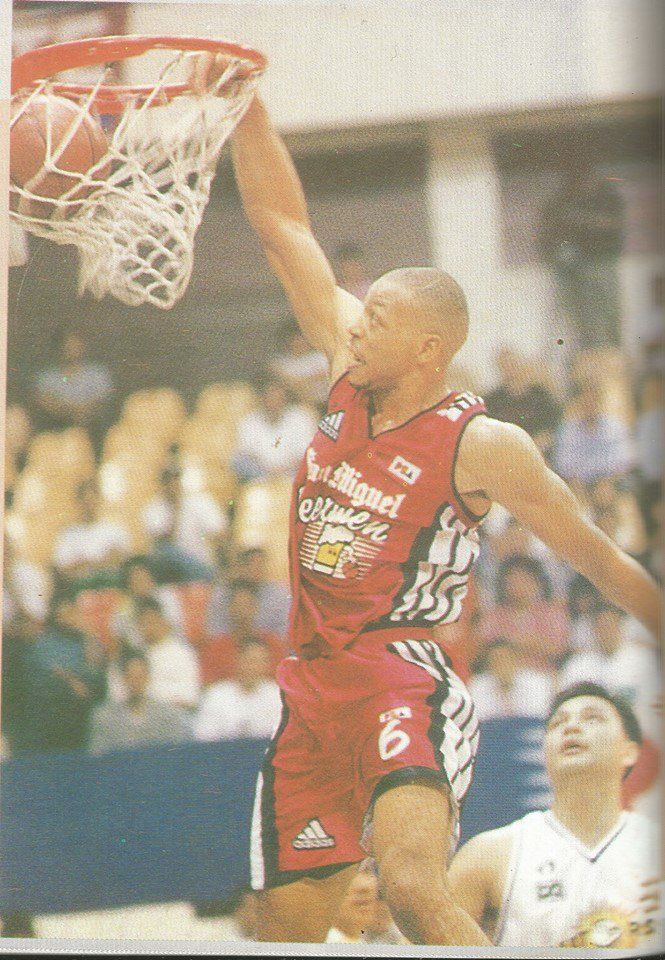 Danny Seigle only has fond memories of Mott and Strothers who he described as 'competitive guys.'
"I've never met anyone that was as competitive as him as an import," Seigle said in describing Strothers during a recent episode of the SPIN Sidelines.
As for Mott, Seigle, a PBA rookie in 1999, said: "He was a fierce competitor. That's why those guys are successful."
Seigle won his first PBA title in that Commissioner's Cup with Mott, who he said is the kind of import who will encourage his teammates to shoot because he had a huge appetite for offensive rebounds.
"He brought a lot of energy. He would actually get mad at me if I didn't shoot the ball. So you know I love Terquin Mott," said Seigle with a smile. "He was like, 'Shoot it, I'll rebound.'"
Seigle said Strothers' work ethic was exemplary.
"Usually, imports, they know they have the talent, they don't take practice seriously. Not him. He was working everyday. It made the team better, it made myself better, and the results speaks for itself," said Seigle.
Because of their traits, Seigle said Mott and Strothers are definitely on top of his list of the best imports he played with.
"He (Strothers) is definitely one of the best imports I ever played with. His attitude was just great and he was just a super competitor. Same thing with Terquin Mott. He was the same way," Seigle said.
ADVERTISEMENT - CONTINUE READING BELOW ↓
Get more of the latest sports news & updates on SPIN.ph