MATTHEW Kyle Sanchez resists the idea of getting into coaching full-time at this time.
Despite already having a taste of calling the shots from the sidelines, he refuses to tap out and instead, is making one final run in achieving his dreams by entering the PBA Rookie Draft.
"At 23 years old, I was already coaching kids at that time and was contemplating on pursuing a career in coaching," he reminisced.
"Pero whenever I'd play in open runs against D-League and sometimes PBA guys, I would always be able to hold my own. So I figured since parang kaya ko pa naman and medyo bata pa naman ako, I decided to start dedicating myself to being a player again."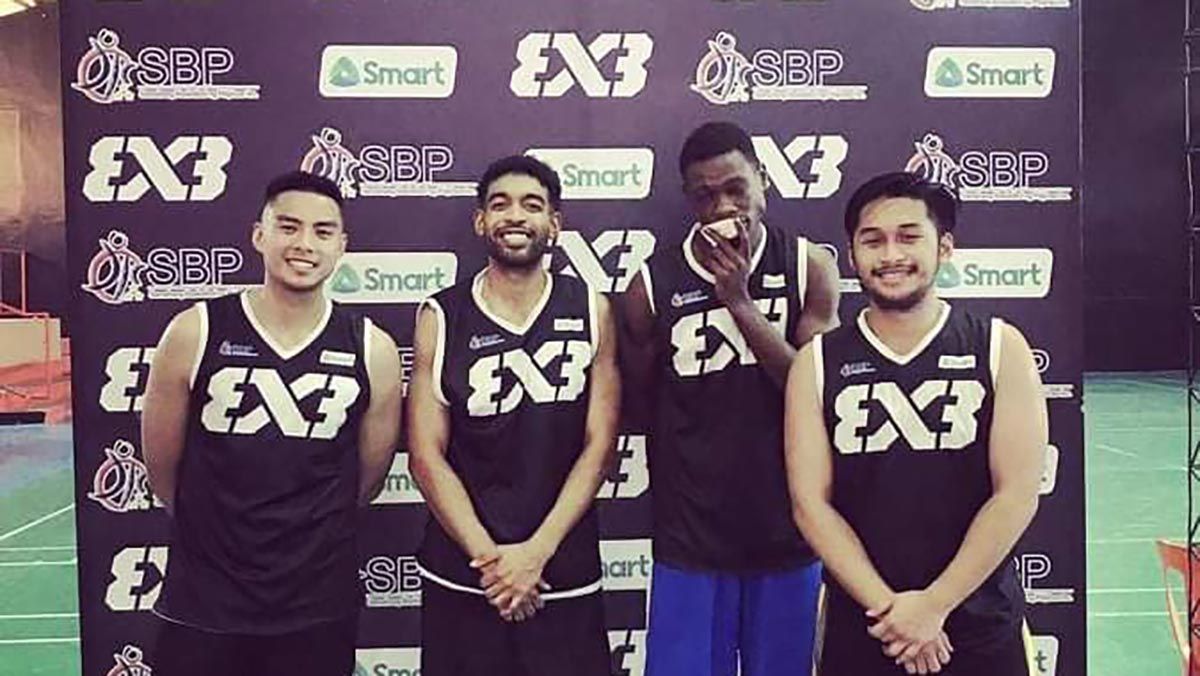 Continue reading below ↓
Recommended Videos
It didn't matter if he got the door slammed on his face over and over again. Sanchez always found a way to get back up.
A San Beda lifer, he always made the cut from grade school to high school.
But this being San Beda, things just got harder from there. And when Sanchez got to college in 2008, he was a mere practice player for the loaded Red Lions, then bannered by the likes of Sudan Daniel, Garvo Lanete, and Borgie Hermida.
"That team was loaded with talent all the way from Team A to Team B, so it was pretty hard for a 16-year-old kid like me to hang with the big boys back then," he said.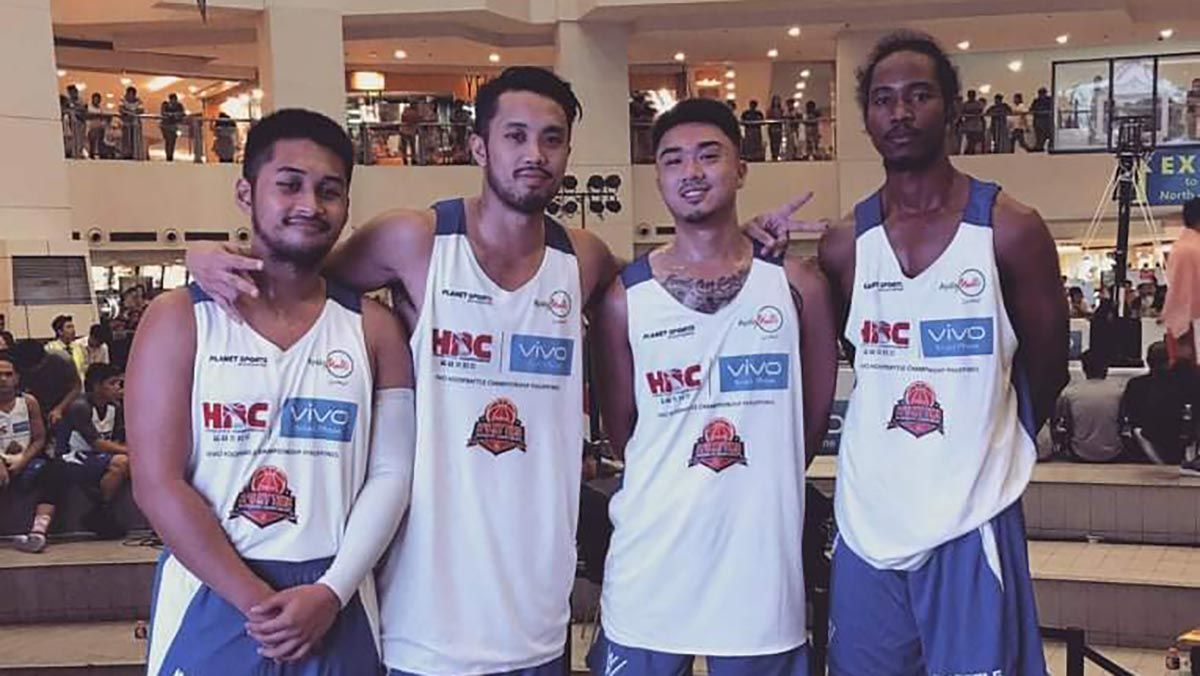 With chances hard to come by, Sanchez thought life after San Beda would give him the break he badly craved for.
Then came the job in Wangs Basketball in 2014 - a coaching job, that is.
"They were lacking in assistant coaches that year," said Sanchez as he had to work under coach Pablo Lucas, working with the likes of now-NLEX center Michael Miranda as well as Michael Juico, Ryan Arambulo, Macky Acosta, and Ervic Vijandre.
Sanchez was already teaching kids on the side, working for Eric Altamirano's Coach E Basketball School and Nic Belasco's Belasco Unlimited Skills Academy.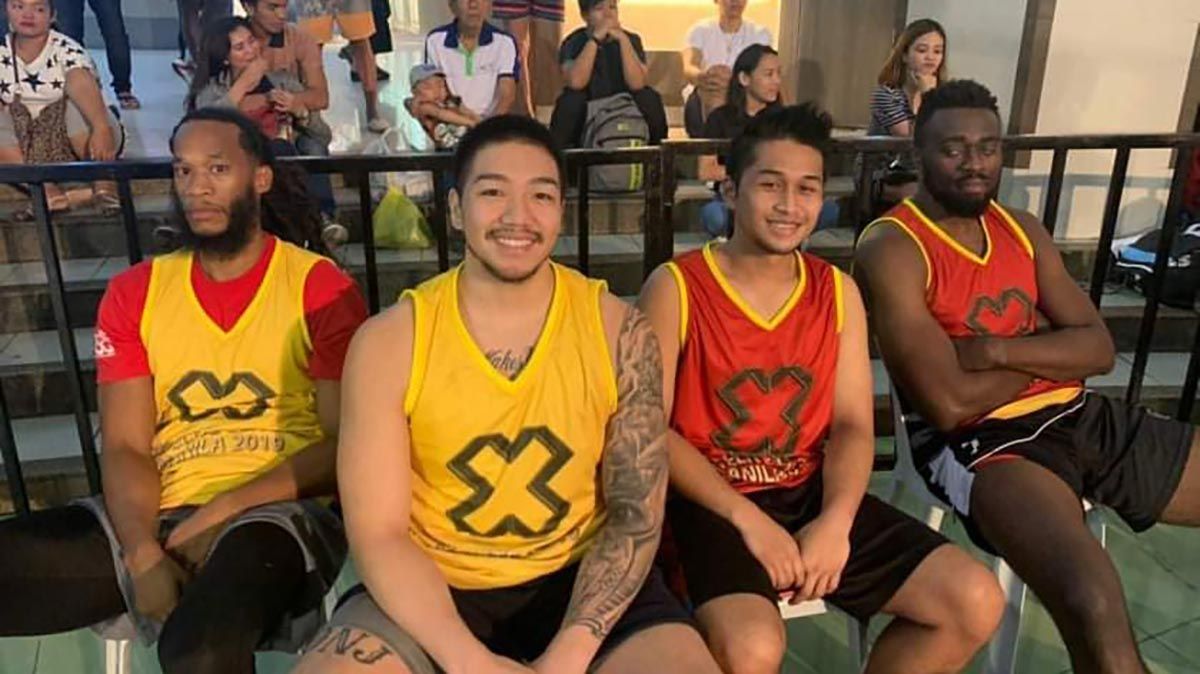 Through Belasco, he got one step closer in his dreams, playing in the now-defunct Filsports Basketball Association (FBA) with the Laguna Warriors in 2015. "We played in numerous commercial leagues and played in exhibition games in Laguna, Bulacan, and Cavite. That's my first big break," he said.
That kept him going as he tested his mettle in the 3x3 circuit.
His teams reached championship rounds in the SINA Elite League Manila 3x3 and the SBP 3x3 Pambansang Tatluhan, while also participating in two legs of the 2019 Chooks-to-Go Pilipinas 3x3 MelMac Cup.
Now 29 and a property specialist for a San Juan-based real estate firm, Sanchez is hoping to follow his fellow Bedans in the PBA.
"I know almost all the Bedans who are in the PBA now and some of them have already given me advice. Guys like David Semerad, Rome Dela Rosa are some guys that have always kept it real with me," he said.
It's a longshot, no doubt about it, and at 5-foot-8, Sanchez comes in as one of the shortest aspirants in this year's field.
It hardly deterred him since and it certainly won't stop him now.
"We all know height is might, but in recent years, there's been an evolution in the game and it's more guard-oriented now," he said. "A lot of undersized guards have experienced success in the PBA. I know I won't be a star player in the league, but I know what my role can be and I always contribute to a team."
Sanchez need not far to look for motivation as he idolizes the likes of Jimmy Alapag and JVee Casio, pointing out that Alapag "has provided the blueprint for success for all undersized guards in the PBA," and Casio "was my idol when I was in grade school and he was still playing for the San Beda Red Cubs."
Difficult as this endeavor is, Sanchez is betting it all on himself, keeping his fingers crossed that as the case all his life, all he needs is one shot.
"Whatever happens in this draft, I just want to thank God for providing me with the opportunity to chase this childhood dream. But make no mistake, this isn't just a bucket list moment for me. I'm coming to compete and I have every intention of securing a slot whether it's in the league or on a PBA 3x3 team," he said.
"I've proven to myself time and again that I can compete with the best. Now, it's just up to me to prove it to everyone else."