TYLER Tio and Encho Serrano impressed in their first game in the PBA as Phoenix Super LPG took mighty San Miguel all the way to the wire.
Tio scored 17 points on a perfect 5-of-5 from three-point land while Serrano delivered an all-around game marked by 15 points, eight rebounds, and five assists in the Fuel Masters' 100-108 defeat to the Beermen.
A starter in his first match in the PBA, Tio, the 14th pick in the draft, was also there to finish the game for the Fuel Masters and nearly hit the long two that could have piled pressure on the Beermen in the final seconds.
Serrano, the 19th pick overall, led the team in scoring in the first half with 15 points, including 11 in the second period alone.
Even Chris Lalata played quality minutes with five points, two rebounds, and a steal in eight minutes of play, leaving Phoenix coach Topex Robinson excited about the future of his team.
ADVERTISEMENT - CONTINUE READING BELOW ↓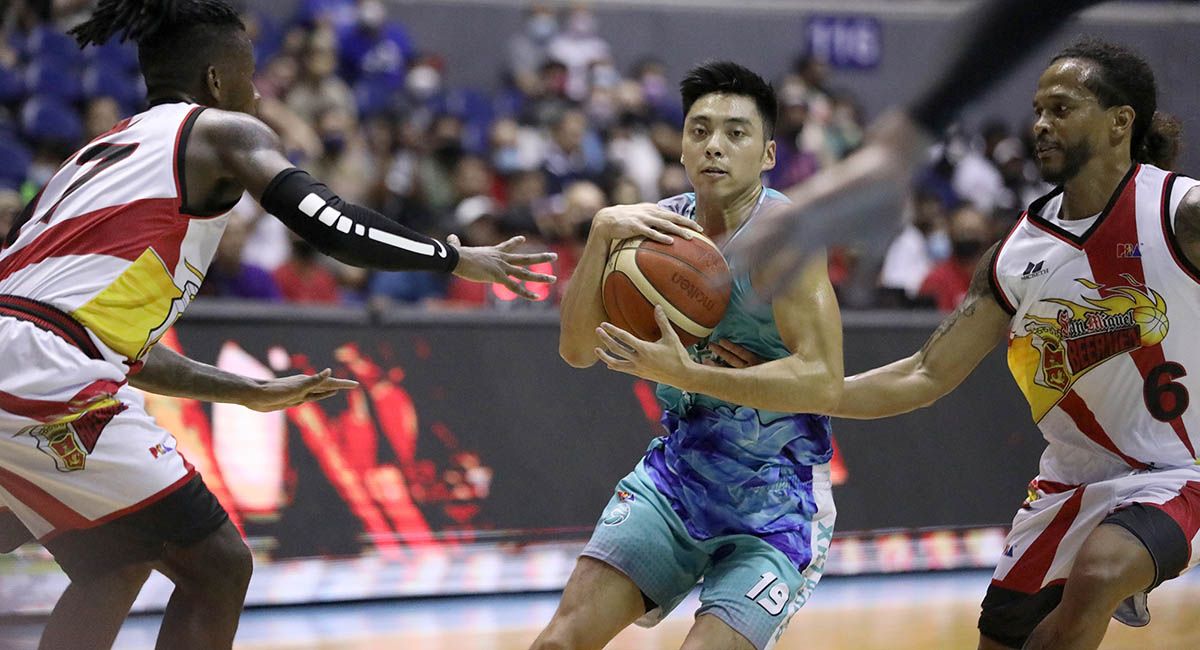 "As much as we lost that game, there's so much to be excited about," said Robinson. "Rookies really blended well with our veterans. A few stops away. We gave ourselves a chance to win.
"Again, it's really something that we should look forward to and get excited about."
ADVERTISEMENT - CONTINUE READING BELOW ↓
Robinson said the plan was really to let Tio start - and the Ateneo guard played well enough to convince his coach to let him finish the game as well.
"He delivered. 'Yun ang sabi ko sa kanya. You are going to be starting. Ang challenge is will you end the game. And he did, because he was doing the right things. So much potential with Tyler," said Robinson.
Robinson also raved about the energy provided by Serrano, a seasoned rookie having played for Barangay Ginebra in the PBA 3x3 as well with the Pampanga Delta in the NBL and Basilan in the MPBL.
"Encho was really exciting to watch. He really kept us alive with his energy. Again, so many things to be grateful for," said Robinson.
"They are taking advantage of the opportunity that has been given to them," said Robinson.
PBA Updates