RONDAE Hollis-Jefferson only had good things to say about Justin Brownlee following their match-up in the 2023 PBA Governors' Cup eliminations on Friday.
Hollis-Jefferson said he enjoyed his match-up with a player in the caliber of Brownlee, one of the top resident imports the PBA has ever seen.
"It was good. He is a phenomenal player, knows where to get to his spots, plays really well with his team, has a really high IQ. I liked it a lot," said Hollis-Jefferson.
But at the same time, Hollis-Jefferson was so sure about himself, saying he can play at the same level or even above Brownlee in their key match on Friday.
When asked if he got challenged in facing Brownlee, Hollis-Jefferson said, "No discredit to Justin but I'm good. You can put LeBron in front of me, I'm good."
Hollis-Jefferson backed up his words by tallying 34 points, 11 rebounds, four assists, and four steals to lift TNT to a 114-105 win over Barangay Ginebra and the No. 1 seed in the quarterfinals.
The TNT import scored on a dunk in the fourth quarter to give his team a 100-99 lead, capping the Tropang GIGa's comeback from a 98-84 deficit.
Hollis-Jefferson hasn't slowed down after a nearly one-month hiatus when TNT went to Japan to compete in the EASL.
The former NBA cager said his focus is on winning his first-ever title as a professional player.
"For me, it's mental. It's all about staying ready. I don't do too much. I don't leave my hotel room except when in practice. I work hard, pretty focused, pretty determined," said Hollis-Jefferson.
ADVERTISEMENT - CONTINUE READING BELOW ↓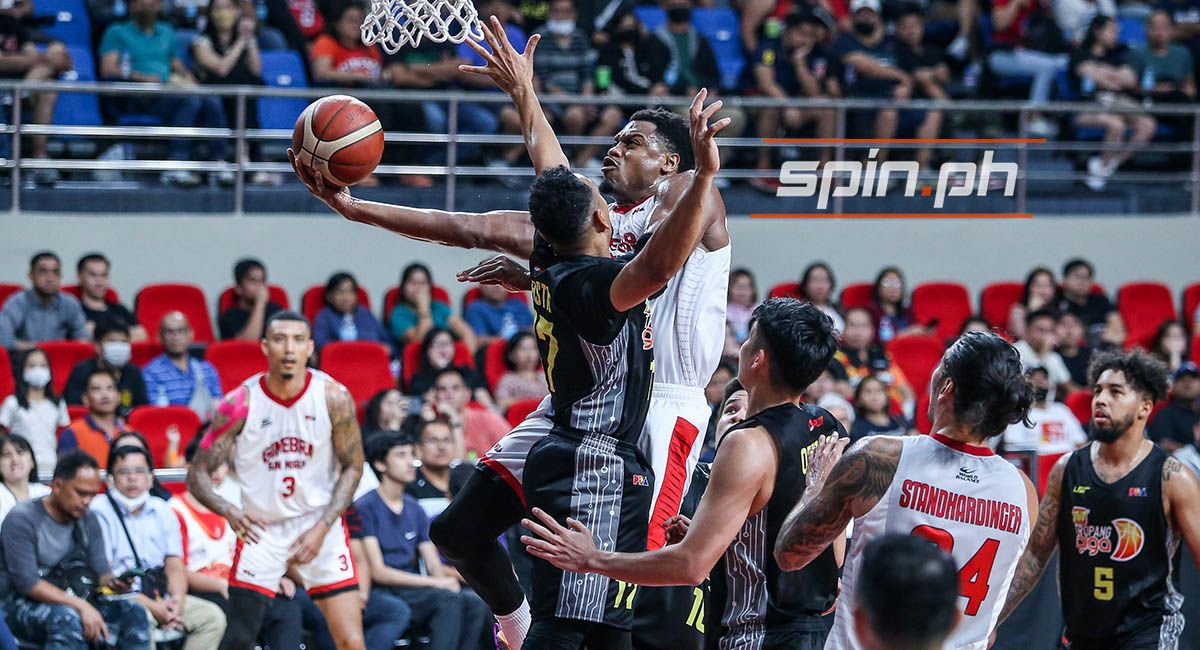 "I told coach Jojo [Lastimosa] and the players that I haven't won a professional championship. The drive, the determination to do that has kept me in the zone," he added.
The 28-year-old is excited to be in the playoffs.
"I'm looking forward to compete with the group of guys that we have, coaching staff. It's all about locking in and staying focused. I feel like we do a phenomenal job.
"From the coach down to the trainers to the equipment people, I feel like we are locked in and we are all focused," said Hollis-Jefferson.