AFTER winning his first championship as a pro, Rondae Hollis-Jefferson is seeking a return to the NBA.
The TNT import admitted he's planning to take another crack at the NBA after leading the Tropang Giga to the top of the PBA Governors' Cup on Friday night against Barangay Ginebra at the Smart Araneta Coliseum.
"I'm definitely taking another shot at playing in the NBA again, so we'll see how it all unfolds," said the 28-year-old Hollis-Jefferson.
The product of Arizona was a first-round pick of Portland in the 2015 draft, and played in the NBA for six years until 2021 with Brooklyn, Toronto, and Portland.
He was a mid-conference replacement for Jalen Hudson while having a brief vacation in Boracay after a falling-out with his Korean ballclub Jeonju KCC Egis.
"Things weren't working out in Korea, so I kept in touch with my agent and asked, 'Hey is there anything there that's available,' and that's when the PBA thing came about," recalled Hollis-Jefferson.
ADVERTISEMENT - CONTINUE READING BELOW ↓
After seeking his release from his KBL team upon returning to Korea, Hollis-Jefferson immediately flew back to Manila.
"I flew here before I even had a contract," he added. "I just like, put faith in (Jolas). So it worked out for the best."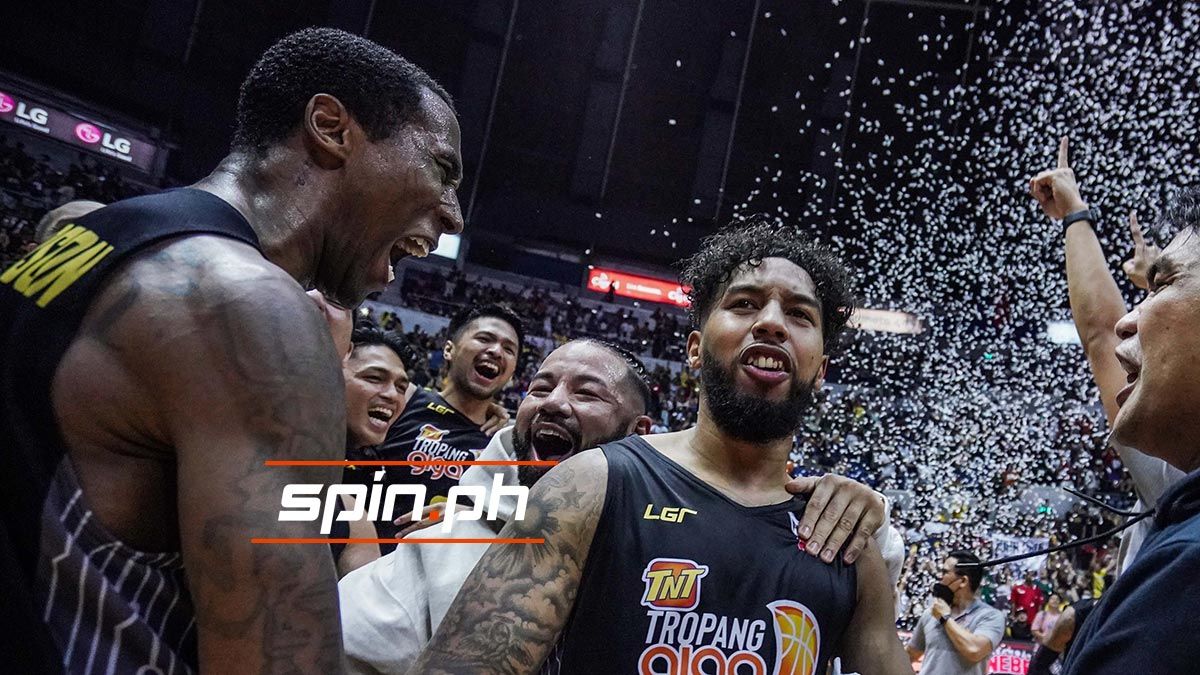 Despite going 5-1 with Hudson on board, coach Jojo Lastimosa took a gamble and signed Hollis-Jefferson, a decision that eventually turned out for the good of the telecommunication franchise.
"Without me knowing, somebody called me and said, 'Hey, Rondae is in a hotel, he flew in.' I didn't even say that he could come, but he (already) did," recalled Lastimosa of the sequence that led to the Tropang Giga signing the former NBA player.
Hollis-Jefferson blended well with the team, led the Tropang Giga as the top seeded ballclub heading into the playoffs, and helped the team reach the finals after being eliminated in the Commissioner's Cup.
Along the way, he won the Best Import of the Conference title over Ginebra's Justin Brownlee, and validated the award by leading the Tropang Giga to their very first Governors' Cup championship in franchise history.
He finished with 29 points, including eight in the fourth period, 14 rebounds, and six assists in the title-clinching 97-93 win in Game 6 against the Kings.
Hollis-Jefferson did express his desire to return and play here again for TNT, but is actually taking a look at the bigger picture.
ADVERTISEMENT - CONTINUE READING BELOW ↓
"I would love to play here again, but I don't know what the future holds," he said.
The NBA is the future for the prolific import at the moment.
Get more of the latest sports news & updates on SPIN.ph