ROMEO Travis sees a difficult path for Magnolia in its bid to defend the PBA Governors' Cup championship.
Travis has returned for another tour of duty with the Hotshots, but he is under no illusion that a repeat would be easy for the reigning champions.
"There are a lot of good players this conference," said Travis. "Every team has gotten stronger. It won't be an easy conference at all. We just have to come here and play hard."
Familiarity will definitely be a plus for Magnolia. Travis has been in the country since August 19 following his stint with Mono Vampire in the Asean Basketball League.
"I'm happy to be back with a team I'm familiar with, with the guys I'm familiar with. I'm just happy to be back here," said Travis.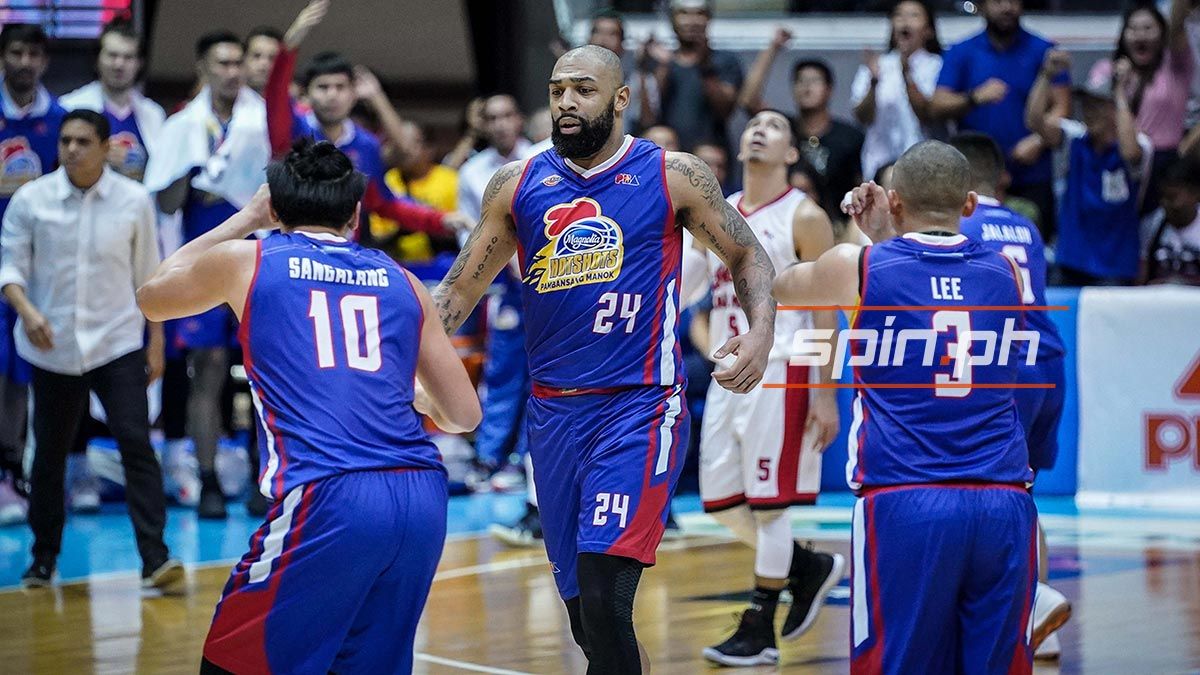 "It helps a lot so that we can get our team rhythm, get everything back together like we were. Those things take time. Coming back and (being here) a little bit early, practicing, it's not only good for me but for the team so we can get all familiar with each other," said Travis.
ADVERTISEMENT - CONTINUE READING BELOW ↓
Travis said the absence of Paul Lee and Mark Barroca due to the Fiba Basketball World Cup will not derail the team's buildup.
"Last year, Paul was gone for the Asian Games. It's going to be quick adjustments. Those guys are very good, very intelligent basketball players. When they come back, it's going to be easy to jump in and kinda do what we are doing," said Travis.
The Hotshots are coming off a lackluster Commissioner's Cup that was marred by one too many import changes, leading to a quarterfinal exit.
Travis is not promising there will no longer be any import changes for Magnolia this conference, but what he vowed to do is work hard.
"If the team wants to change imports, that's the team's choice. I can't control who they change or not change. I just come here and do my job and try to help my team win the best I can," said Travis.