ROMEO Travis admitted it has been a frustrating conference for him with Magnolia in the PBA Governors' Cup, which ended with a quarterfinal loss to TNT on Monday.
The Hotshots failed in their bid to win a second straight title when they bowed to the KaTropa, 98-97, after losing an 18-point lead in the match they had to win in order to force a do-or-die game for a semifinal spot.
Travis said Monday's game has been the trend all-conference long.
"It's been ongoing the whole year. We get a big lead and mysteriously, it disappears. I don't know how it happens but it always seems to happen to us very frequently with the same kind of ways. No defense, turnovers that lead directly to points. It's very… I don't know the right word. I'm just going to leave that. It's just ironic that it happens the same way often," said Travis.
Travis missed a crucial free throw in the end game that would have brought Magnolia's lead to two points late in the game. Instead, the Hotshots were only up by one, and Bobby Ray Parks hit two free throws to help TNT gain the lead.
While the Magnolia import owed to the crucial miss, Travis said the Hotshots would not have been in that situation if the team were able to protect their big lead.
"I missed a free throw. We should never be in that position. We were up 18. We were winning by a lot and we let the lead slip away. Free throws. It's going to be hard for me to sleep tonight because of that free throw. But we should never be in that position," said Travis.
ADVERTISEMENT - CONTINUE READING BELOW ↓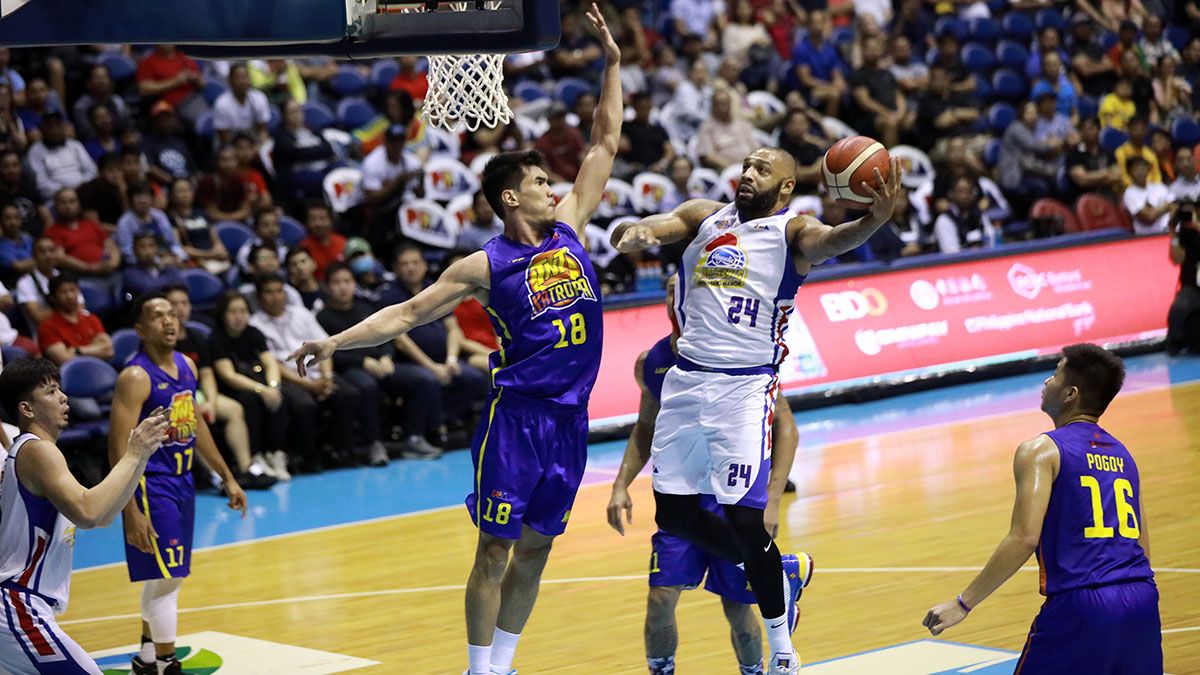 On their way to missing a trip to the finals and vie for another crown, the Hotshots finished the eliminations with a 6-5 win-loss card to claim sixth place in the quarterfinals, forcing to play in a twice-to-beat disadvantage in the quarterfinals.
"A lot of things went wrong. Mainly, it's just lack of discipline. We had turnovers throughout. Every time we lost bad games and we were winning, it's very similar with the turnovers and no defense. We take quick shots and turn the ball over and we lose games. I will just keep on saying that it's ironic," said Travis.
"Of course, it's frustration. I go out there and play my heart out and then the same things continuously happen to me. Frustrating is me not being able to curse right now. I'm beyond frustrated. I'm very, very very, very upset. That's me saying the best way I can," said Travis.
Travis closed his second stint with Magnolia, although he is not yet sure if there will be another one as it is still too early to tell on whether he will come back to the Hotshots next year.
The 34-year-old Travis though admitted age and injuries are already taking their toll especially after he suffered an ankle sprain that kept him out for a game.
"I don't want to talk about next year right now. My mind is very frustrated right now so I can't even think about tomorrow, let alone next year. I don't know. I'm getting old. This is very difficult for me. This injury and just being in this situation where we just keep on giving up games and the same kind of way. It's very hard for me to continue to play like this."
On playing for Magnolia again, Travis said: "I don't know about the future. I don't even know if they even want me back. I can't control that. It's up to them to make the first call and then we go from there. It's up to them. They have to call me. I can't just say I'm coming back. I can't offer myself a contract. We will see."