RAIN or Shine coach Caloy Garcia believes Rome Dela Rosa's contested three-pointer late in regulation was the turning point in Magnolia's overtime win in the deciding Game 7 of their PBA Philippine Cup semifinals series Sunday night.
Garcia said he clearly saw that the ball was still in the hands of Dela Rosa when the shot clock expired at the 3:30 mark of the fourth period and the grind-out game still tied at 50-all at the Mall of Asia Arena.
The basket was counted by the referees to give the Hotshots a three-point lead. They went on to win the game, 63-60.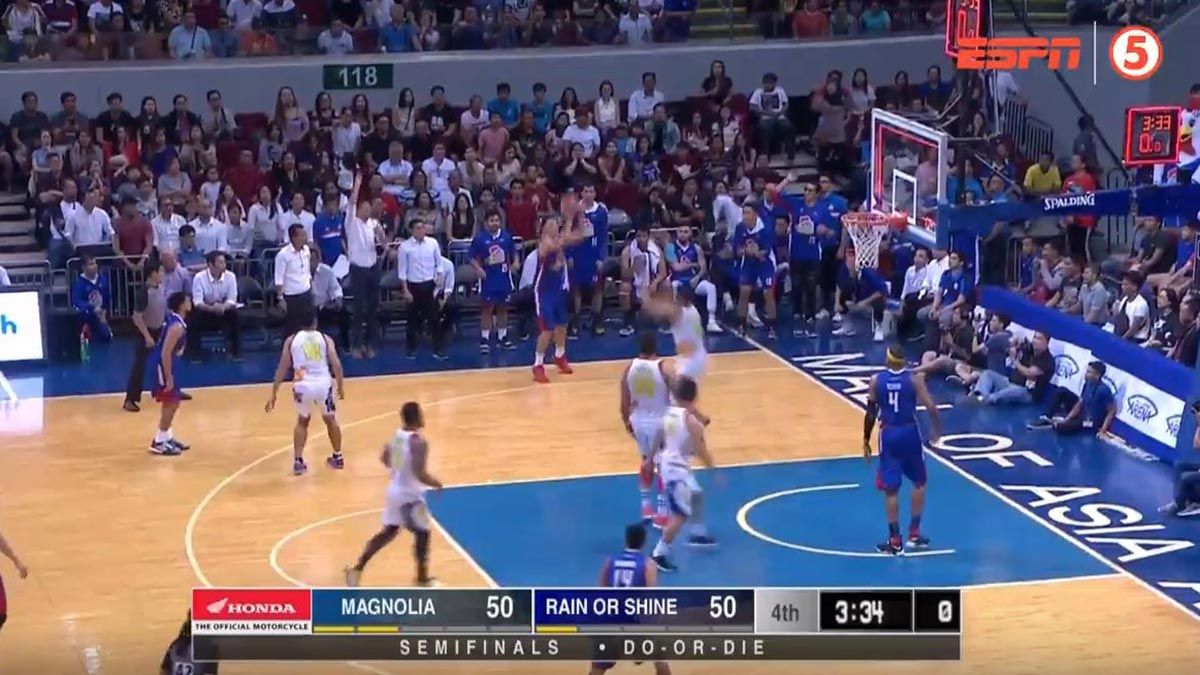 Continue reading below ↓
Recommended Videos
"It was a big shot," admitted Garcia afterwards outside the team dugout at the Mall of Asia Arena. "When he made it, it was disappointing. I felt that it shouldn't have been counted."
Unfortunately, the shot couldn't be reviewed since only plays made under the final two minutes are reviewable under league rules.
"Basically that was the biggest shot of the game," said Garcia. "If it didn't count, we could have won. Pero hindi rin natin alam, e. Ganun talaga."
There's no doubt in the mind of Garcia though, that it had a big effect on the course of the game.
"We were playing good, especially on the defensive side, then they let that three-point shot made," said Garcia.
Disappointed as he was, Garcia was quick to accept the referees' decision, saying 'rules are rules.'
"Ganun talaga ang basketball," added Garcia.
Overall, Garcia said the game was officiated well.
"There's nothing to blame about. Ganyan talaga, whoever gets the big shots," he added.
If it was any consolation, the Rain or Shine mentor said the semis series was a good experience for the team.
"You can see naman in their eyes, they learned from it. Ganyan talaga ang basketball, you win some, you lose some," said Garcia.
PBA Updates