CHICAGO - Roger Ray Pogoy can be a guilty pleasure, so wickedly good. Born and raised in Cebu, he's got a game that is spicy like Bicol express.
But if TNT were to beat Ginebra in the ongoing PBA Philippine Cup Finals, the 2017 Rookie of the Year, by way of UC and FEU, needs to be hot.
As in scorching, smoldering, lava hot.
Pogoy punctured the Gin Kings for 19 points in TNT's overtime loss last Sunday but he left so much more on the table, hitting only 7-of-17 from the field and 1-for-6 from 3.
He swears Ginebra's defense didn't mute his rifle.
"Wala lang jud manulod akong mga tira," (My shots just didn't go in) Pogot told me during a lengthy interview on Tuesday night.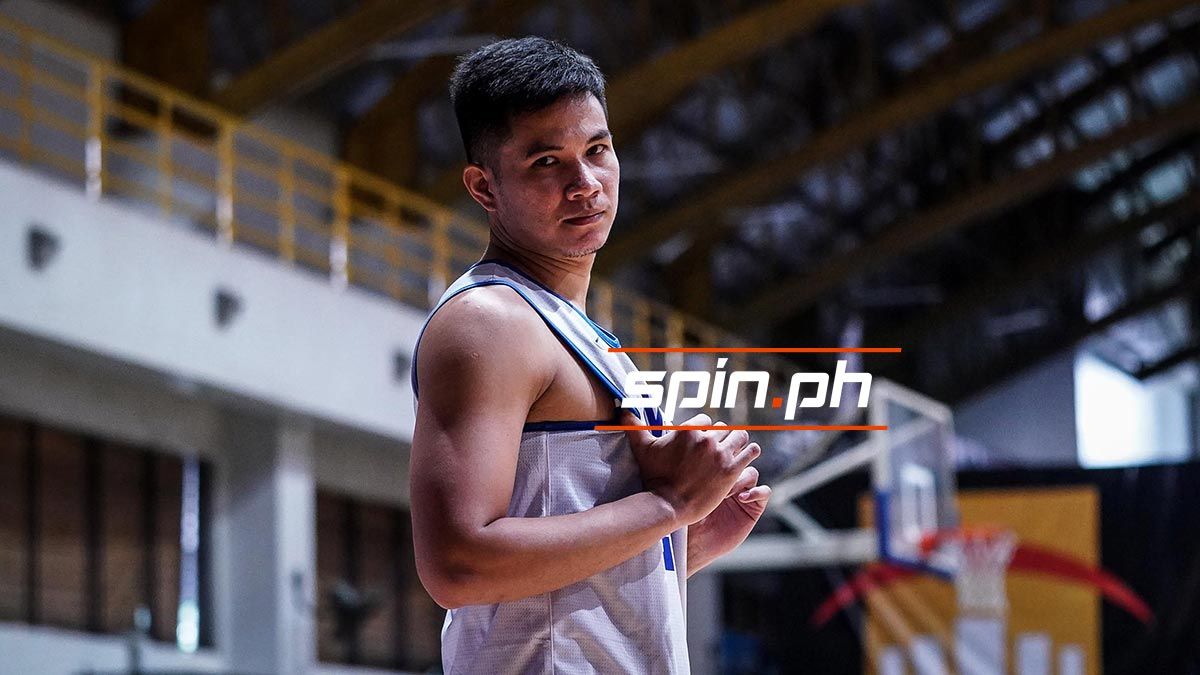 Continue reading below ↓
Recommended Videos
With a calf injury rendering Bobby Ray Parks doubtful for Game Two, I asked Roger if the coaching staff would assign the extra burden on his shoulders in the event that Parks is a no-go.
Not necessarily. But he won't be shy, either.
"Dili mas daghan akong e tira sa Game 2. Basahon ra gihapon nako ang depensa nila. Pag patirahon gihapon ko nila motiraa jud gihapon ko." (I won't take more shots in Game 2 but if they let me shoot I'll keep shooting).
Like oil that seeps out of a beaten old car's engine, RR is leaking with so much confidence and he affirms that the pressure of snagging a championship isn't weighing him down.
"Ang pressure naa pirme. Depende na lang unsaon pagdala. Pero karon ganahan jud ko ma champion." (The pressure is always there and it depends how you carry it. For now though I really want to be a champion.)
Yup, a PBA title is the only chip missing in Roger's decorated career and there is no shortage of people in the business who believe that the former Gilas campaigner will elevate his game even more during these PBA Philippine Cup Finals.
Jonas Panerio of SunStar Cebu chronicled Pogoy's exploits as a high school star at the University of Cebu from 2004-2008. He knows Pogoy well, they're tight as thieves.
"Roger is streaky. And he's got guile. Not the fastest. Not the most athletic. But he has that Cebuano spunk," Panerio said.
Besides finding his range, Roger needs to shore up on his defense, too, because these Gin Kings, with L.A. Tenorio overseeing the assault, don't just hit you in spurts. They attack in relentless, vigorous waves.
So who among those Ginebra rough riders is the toughest to defend, I asked Roger.
"Pringle. Paspas kaayo unya maayo mo duwa" (Pringle. So fast and plays very good).
Hard to disagree. Stan The Man is quick as a pickpocket, faster than a heart attack.
After being holed up in the Angeles City bubble for months now, Roger admits to having some burst of melancholy from time to time. He longs for his family and his loved ones, especially the love of his life, Lovelynn.
For now, though, the only thing on his sights is Game Two.
I actually do not have a horse in the TNT-Ginebra race but after talking to Roger on the phone following his team's film session, it's hard not to lean on the Tropang Giga side.
Because RR Pogoy is impossible not to like.
Even with all the success and a game that can be out of this world, he has somehow remained down to earth.