[Editor's note: Fourth of a series]
VERSATILITY has always been a plus for the league's newcomers, and there's no other position which personifies this trait the best than the wingers.
Year-in and year-out, players embracing this role have been overshadowed in the middle of the mad dash for bigs and a bounty of guards.
But this draft isn't like any other, and this class only has a few wingers which teams should be on the lookout to snag if they want to secure a solid '3-and-D' option.
For the fourth part of this series, Spin.ph takes a closer look on the dependable utilities, wingers who are ready to take the next step in their basketball careers.
Jamie Malonzo (Highline Community College/ Portland State/ La Salle)
Continue reading below ↓
Recommended Videos
Age: 24
Height: 6-6
Malonzo left nothing to the imagination the moment he played his first game in the Philippines, posterizing Thirdy Ravena to immediately shoot to prominence in his lone UAAP year in La Salle.
But even before he got here, the Fil-Am highlight reel already showed glimpses of his game for NCAA Division I school Portland State, posting 8.3 points on 33-percent shooting, to go with 4.3 rebounds, 1.0 steal in 19.7 minutes for the Vikings in the 2018-19 season.
Truth be told, his stint with the Green Archers was just the best move for him as he showed his unmatched athleticism on top of his sweet shooting and superb agility on defense, tallying 15.8 points on 43-percent shooting from threes, alongside 9.9 rebounds, 1.6 assists, and 1.1 steals in 28 minutes of play to earn his place in the UAAP Season 82 Mythical Team.
He further showed what he can do in his go-round with Mighty Sports in the 2020 Dubai International Basketball Tournament and in the PBA D-League for Marinerong Pilipino, where he had 23 points, 11 rebounds, six steals, and four assists in his debut before the season was cancelled due to the COVID-19 pandemic.
Malonzo is undoubtedly the best pure athlete in the field, and there should be no question why he fares so high in mock drafts even before the league began accepting draft applications.
Calvin Oftana (San Beda)
Age: 24
Height: 6-5
Oftana has already stamped his class among the best forwards in this draft pool after stints with San Beda and Gilas Pilipinas.
The Dumaguete native is armed with a lethal inside-outside game - one who can penetrate through the lane thanks to his wingspan and can light it up from deep - while also being a reliable defender against the opposing wingers.
Oftana made the most of what he had growing under the bright lights of the Red Lions' winning tradition, and eventually seizing the spotlight this past NCAA Season 95 where he was named as the MVP after norming 15.5 points on 52-percent shooting from the field and 43-percent from threes, as well as 8.2 rebounds, 2.5 assists, and 1.1 blocks in 25.5 minutes.
That performance was crucial in San Beda's immaculate 18-0 eliminations run before it settled for a runner-up finish to Letran in the Finals.
Licking his wounds from that setback, Oftana eventually earned his spot in the national team and maximized his opportunities, logging nine points on 3-of-5 shooting from rainbow country in his debut, to go with four rebounds, four assists, a steal, and a block in 15 minutes as the Philippines trounced Thailand, 93-69, in the second window of the 2021 Fiba Asia Cup qualifiers in Bahrain in November.
It was a performance which solidified his case among the top prospects in the amateur ranks, and he was even called back for Gilas duty this February until the sudden cancellation of the third window in Doha cut short their training camp.
Alvin Pasaol (UE)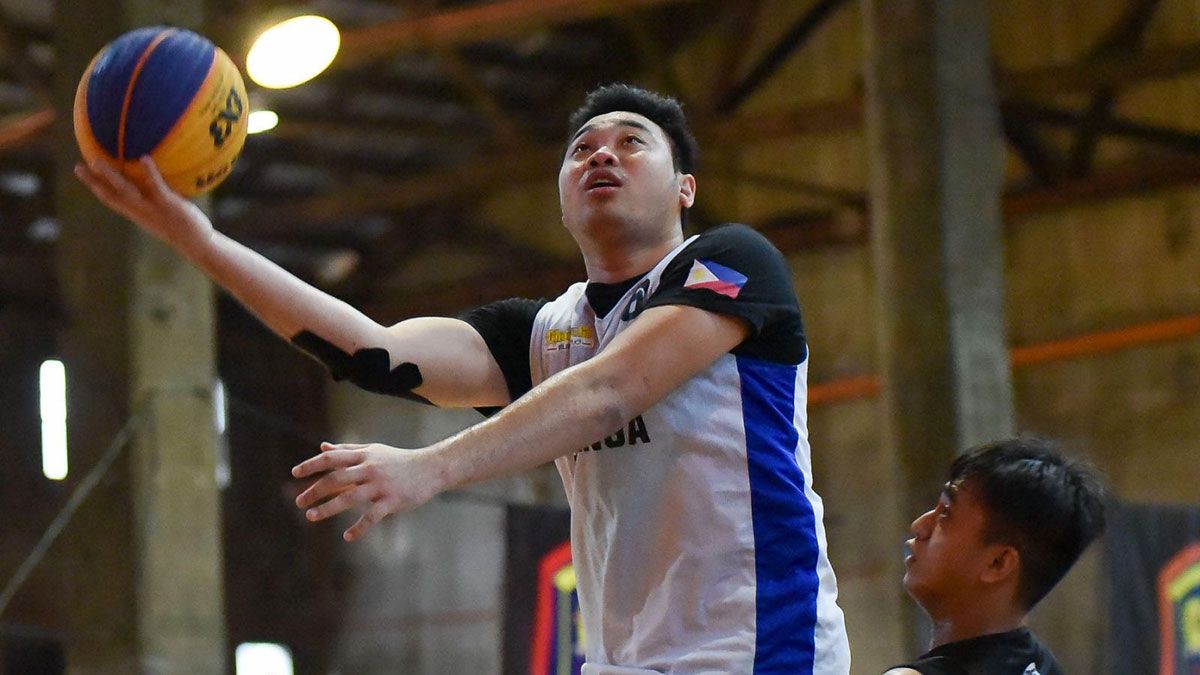 Age: 25
Height: 6-2
Remember the 49-point eruption in a UAAP game? That's him.
But make no mistake about it, the burly Davaoeno forward has grown ten-fold.
Yes, he's still as much of a super scorer as he was in his time for University of the East where he earned two Mythical Team selections and amassed 24.4 points on 41-percent shooting, 11.0 rebounds, 1.9 steals, and 1.0 assist in 31.2 minutes in his final season with the Red Warriors back in UAAP Season 81.
And he continued that tear when he had stints in the PBA D-League, first for Marinerong Pilipino and then, for Petron-Letran, where he had 20.8 points, 7.3 rebounds, and 3.1 assists in 24.5 minutes in the 2019 Aspirants' Cup.
Pasaol's travails after that, though, only allowed him to better his game all around.
His toughness was further strengthened in his campaigns in the Maharlika Pilipinas Basketball League (MPBL), first for the Bataan Risers and then for the Zamboanga Family's Brand Sardines, the last of which he netted 15.9 points on 38-percent shooting, alongside 4.9 rebounds and 2.0 assists in 26.4 minutes of play.
And in the 3x3 game? He improved his defense as he made smart use of his wide body to bully his way against taller foes, while also became more unselfish with his playmaking.
Scouts may still have differing views with Pasaol, with some feeling he could get to as high as top three or even fall late in the first round, but whatever team gets lucky enough to snag this ever-smiling forward is assured of a certified steal.
Jordan Heading (California Baptist)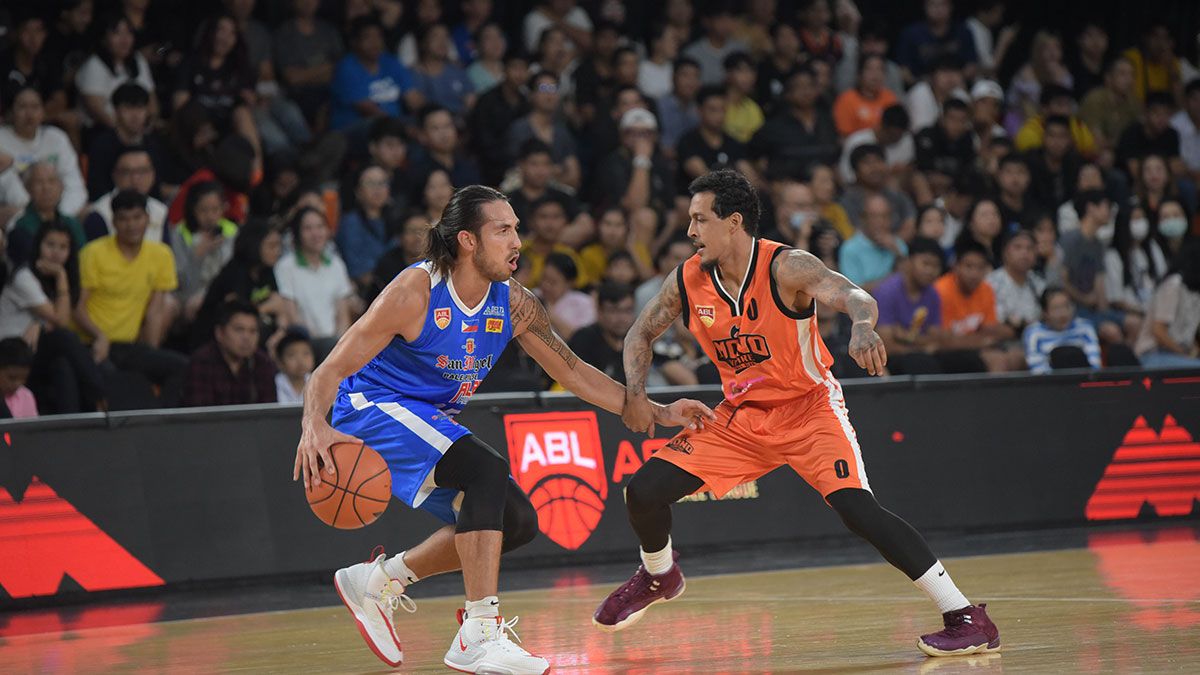 Age: 25
Height: 6-2
Unorthodox as his release may be, Heading is surely one of this draft's better gunners.
The Fil-Aussie guard, a member of the national youth team Energen Pilipinas in 2011, looked at his San Miguel Alab Pilipinas stint as a reintroduction of sorts.
And Heading made the most of that campaign, notching 7.9 points on a 36-percent clip from threes, alongside 2.9 rebounds and 1.8 assists in the 2019-20 season as he looked like he was slowly getting to his groove before the pandemic forced the Asean Basketball League (ABL) to close shop.
Short as that run was, his collegiate career showed that he can provide more.
After all, he was a solid contributor for NCAA Division I school California Baptist as he garnered 15.2 points on 36-percent shooting from threes, aside from 3.9 boards and 2.6 assists in 32.4 minutes in his senior year with the Lancers in the 2018-19 season.
It's that reputation which Heading is latching his hopes on, all the more now that he has been included in this year's special Gilas round.
Joshua Torralba (EAC/ La Salle/ Texas-Rio Grande Valley)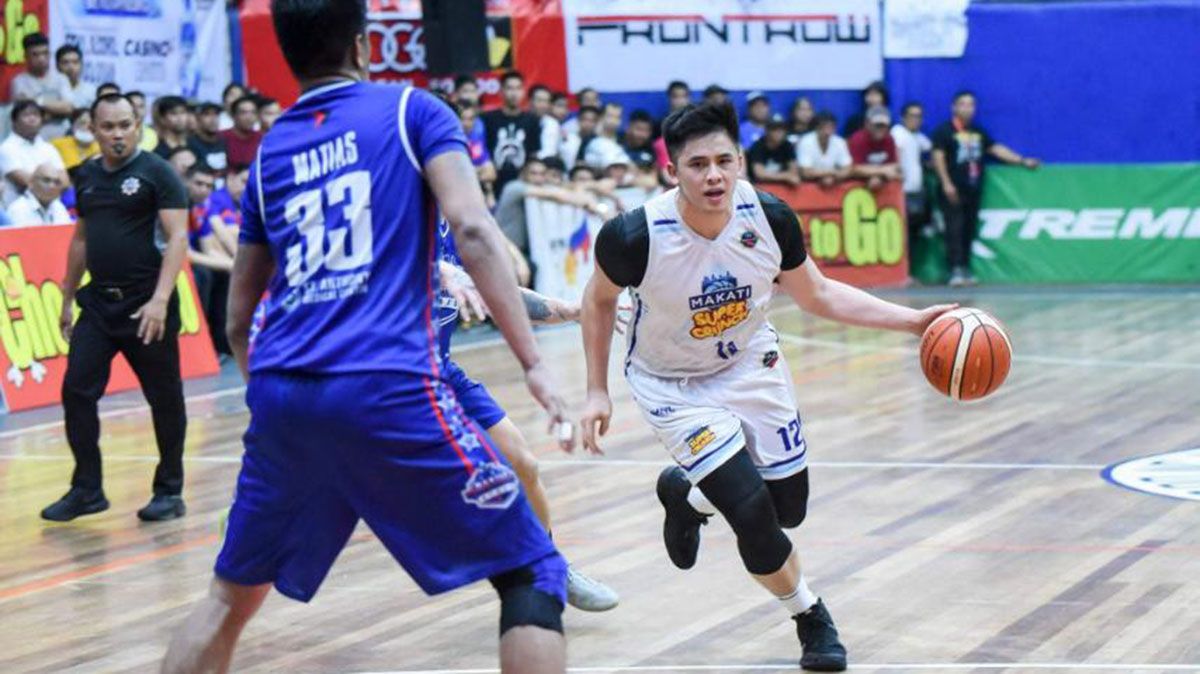 Age: 27
Height: 6-2
Frankly speaking, Torralba's collegiate career in the Philippines was largely forgettable.
From Emilio Aguinaldo College to La Salle, the Fil-Am hardly made a dent, averaging only 7.6 points on 33-percent shooting from the field, aside from 2.5 rebounds in 22.7 minutes for the Green Archers back in UAAP Season 78 in 2015.
But his comeback proved to be stronger than his past setback, and when Torralba returned, he staked his claim as one of the reliable gunslingers in the MPBL.
Showing more confidence with his shot and defensive abilities, Torralba earned his place as a key cog for Makati Super Crunch, posting 10.7 points on 35-percent clip from downtown, while also collecting 2.7 rebounds and 1.1 steals in 19 minutes of play. His performance was a big reason on how the team made it to as far as the North Division Finals, with the season yet to be wrapped up.
His name may not garner as much fanfare compared to his peers, but Torralba is one teams should look to snag in the latter rounds if they're looking for a diamond in the rough.