PASSI CITY — It was an unexpected reunion, in an unexpected event from an unexpected person for Juami Tiongson.
The Terrafirma guard was surprised to meet his former nanny Hayna Fernandez as she checked on Tiongson at the City of Passi Arena during the PBA All-Star weekend.
Fernandez went to the venue on Friday for the Skills Challenge where Tiongson saw action in the Three-Point shootout contest.
She failed to meet the child she took care in the past as Fernandez failed to secure tickets for the event that also featured the Rookies, Sophomores, Juniors game.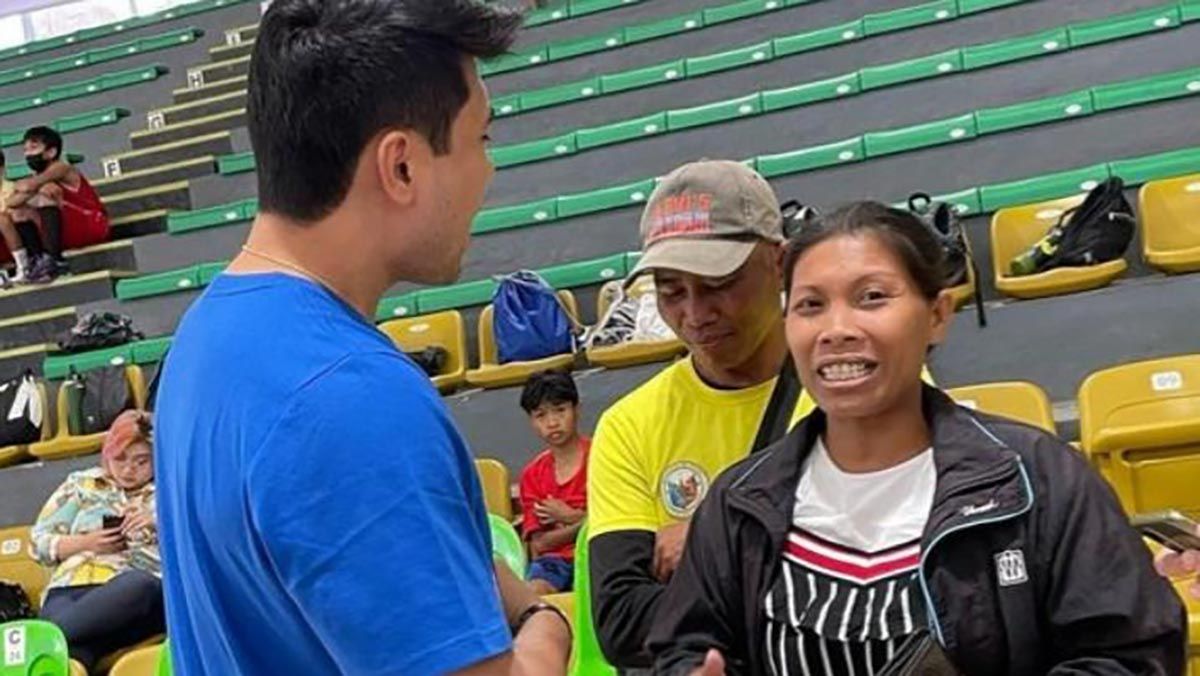 Fernandez and her husband went back to the venue the following day where clinics for kids, referees, and coaches were being held.
Good thing, Tiongson was there to grace the event.
"May nagsabi sa akin (from the PBA) na may gustong mag 'Hi' sa akin," said the Terrafirma guard as he recalled the moment before she was reunited with his nanny.
ADVERTISEMENT - CONTINUE READING BELOW ↓
The 32-year-old Tiongson was certainly surprised upon seeing Fernandez in the flesh, more than a decade since she took care of the player while still in high school at Ateneo de Manila.
"Alam ko Iloilo siya, pero di ko alam na taga rito siya," said Tiongson of Fernandez, who is from the municipality of Duenas, known as the quarry capital of Western Visayas.
The two briefly chatted as they reminisced about the past then took a souvenir photo while recalling the days she spent the time taking care of Tiongson.
"She was my nanny in high school pa," he said.
Tiongson made the finals of the Long Distance Three-Point shootout, but lost out to eventual champion Paul Lee.
He may not have won the Three-Point Shootout contest, but being reunited with someone who nurtured him to the person Tiongson has become today makes him already a winner many times over.