SAVE for No. 2 pick Bobby Ray Parks, almost all of the rookies signed this season have already logged miles in their PBA odometers.
Through the first few games, top selections CJ Perez and Robert Bolick have proven themselves as game-changers for their respective teams, while Javee Mocon and Abu Tratter are looking like blue-chip finds for their respective clubs.
Former PBA commissioner Chito Salud has always professed that rookies are the lifeblood of the league, adding new spice to the already competitive field at hand.
That's why with the new class in, we at Spin.ph couldn't help but look forward to the next batch of neophytes poised to take the plunge in 12 month's time. Let's take an early look at the players who we think you should be keeping an eye out for.
Headliners:
Thirdy Ravena
Let's start with the most obvious one.
About to enter his fifth year in Ateneo, the second-generation star may achieve something his older bro Kiefer wasn't able to do in his time with the Blue Eagles: win a third UAAP title.
It also won't be much of a surprise if he leads next year's draft class, which would give him the bragging rights as the highest pick in their family after his dad and TNT head coach Bong (No. 5 in 1992) and brother Kiefer (No. 2 in 2017).
Continue reading below ↓
Recommended Videos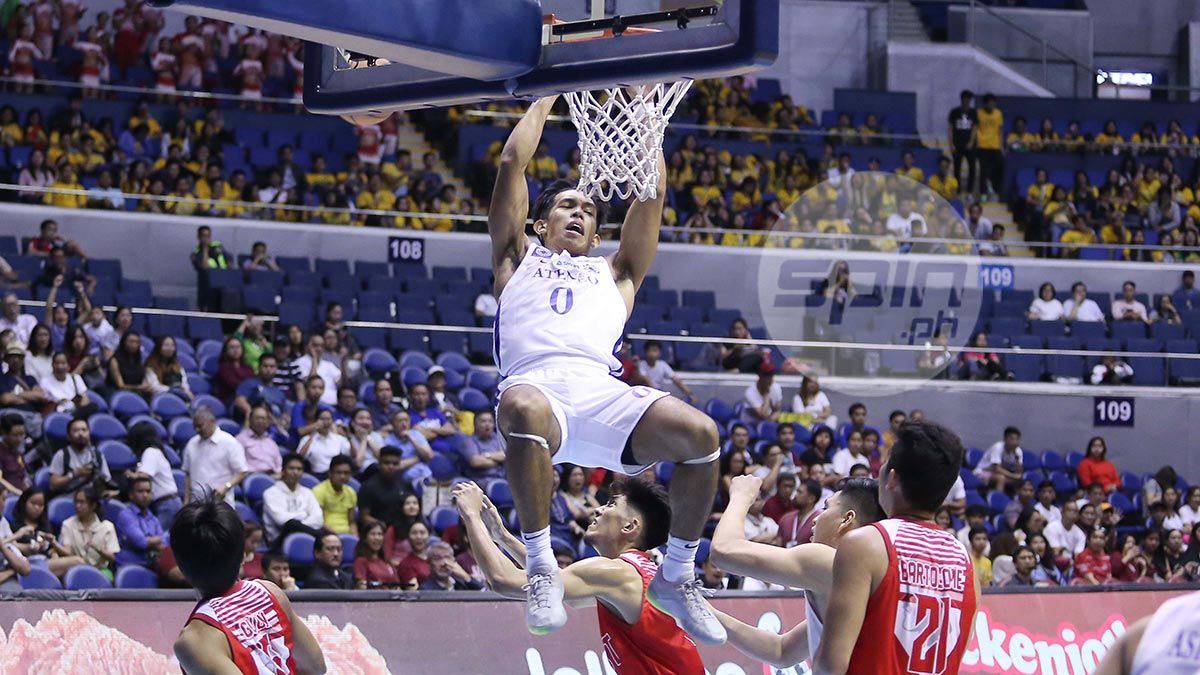 Thirdy has shown continuous improvement over the years, turning from being just an athletic swingman into a bonafide college superstar who earned an invite to be a part of Gilas Pilipinas for the final window of the 2019 Fiba World Cup Asian qualifiers.
And if he continues this upward trajectory, Ravena being picked No. 1 in next year's draft won't be so far-fetched.
Jason Brickman
After all these years, the best Filipino playmaker outside of the Philippines is finally PBA-bound (Note: He'll turning 28, meaning he won't need to go through the D-League to be eligible for the rookie draft).
Brickman's accolades speak for themselves: No. 4 in career assists in US NCAA history, an ABL champion and Finals MVP at that, and one of the smartest guards to ever lace up his sneakers in the regional league.
Released by Mono Vampire of Thailand just last week, the Fil-Am guard has been tearing it off for Mighty Sports in the 2019 Dubai International Basketball Championship.
It won't be long before Brickman's wizardry finds its way to the PBA, and with his razor-sharp court vision and A-plus basketball IQ, any team which secures his services might just found their court general for the future.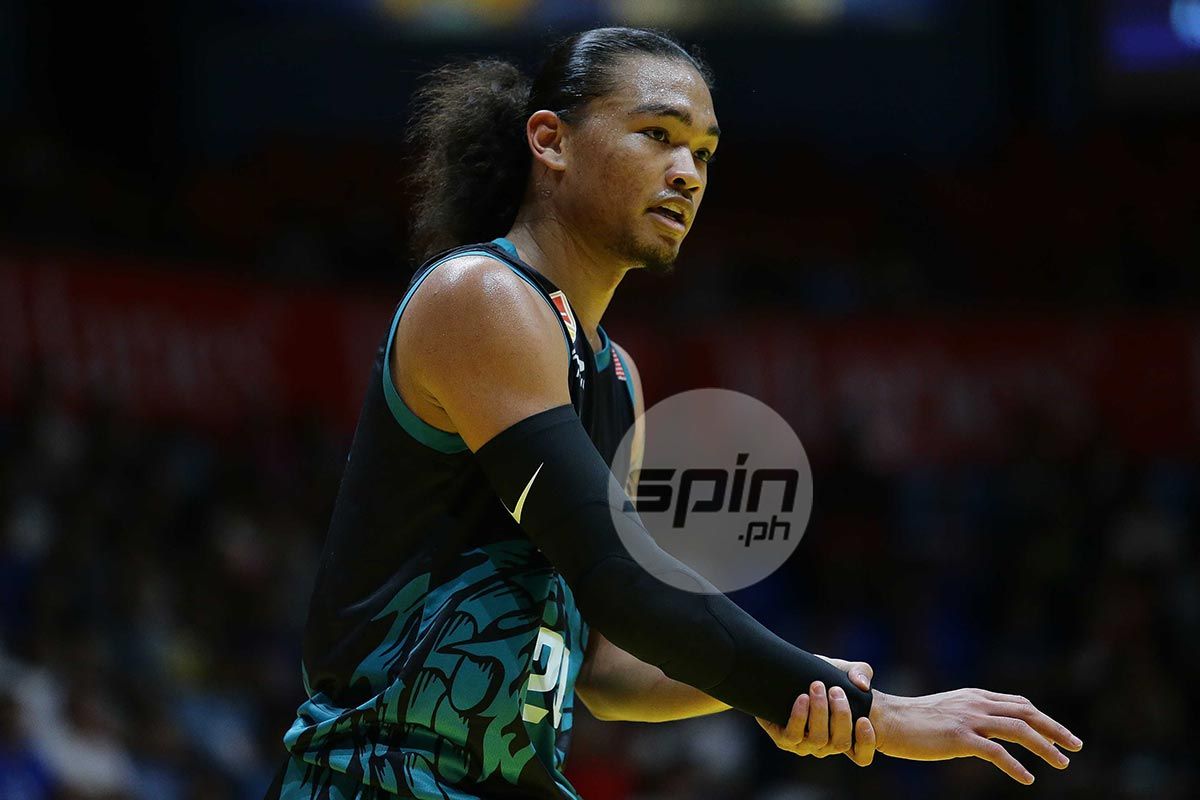 Joshua Munzon
After years playing in between Malaysia and Vietnam, the Fil-Am swingman is ready to take the Philippine league by storm.
Munzon's defensive prowess has been well-documented, but he has also honed his offensive skillset these past months, one which led to him being made the No. 1 in the past PBA D-League Draft.
Those traits are the ones he'd like to brandish in his stints with AMA Online Education in the developmental ranks and with Pasig-Grindhouse Kings in the Chooks-to-Go Pilipinas 3x3 League.
Santi Santillan
The Cebuano forward would be someone any coach would love to have, thanks to his workhorse attitude.
La Salle has had the privilege of having him for the past two years, and Mighty Sports is enjoying his services in the ongoing Dubai tilt.
Despite Santillan being undersized for his position, his versatility at forward has been a huge plus for him, making Marinerong Pilipino all the more excited to get their hands on him for the upcoming PBA D-League season.
And for sure, the same goes for whichever PBA team has him on the radar.
Sean Manganti
The uber-athletic Soaring Falcon has put himself in the conversation for the possible top picks in the next draft class.
A two-way threat in his final year in Adamson, Manganti is looking to pick up on that as he aims to hone his craft with Che'Lu Bar and Grill in the PBA D-League and with 1Bataan Risers in the Chooks-to-Go 3x3 League.
If things go as planned, he may just be the highest picked Soaring Falcon since Rodney Brondial was selected sixth by Ginebra in 2014.
Honorable Mentions:
Alvin Pasaol
Holding out for one more year, the burly forward from UE has proven himself more than capable to score in bunches.
Also, would his entry signal the next generation of the famed Extra Rice Inc.?
Roosevelt Adams
Mighty Sports coach Charles Tiu was brazen enough to compare him to San Miguel sniper Marcio Lassiter, but the jury is still out for the Fil-Am guard.
Lucky for him, he has Go for Gold-CSB to showcase his talents in the PBA D-League.
Isaac Go
Everyone likes talking about brawn, but what about a mix of brains?
Go can deliver just that as the tireless forward from Ateneo won't shy away from doing the dirty work just like any other banger. But aside from that, it's his intellect that is unmatched as he could go down as one of the smartest in his draft class.
* * *
Also, worth mentioning when discussing the next draft are the other possible entrants that might make the leap in the next few months.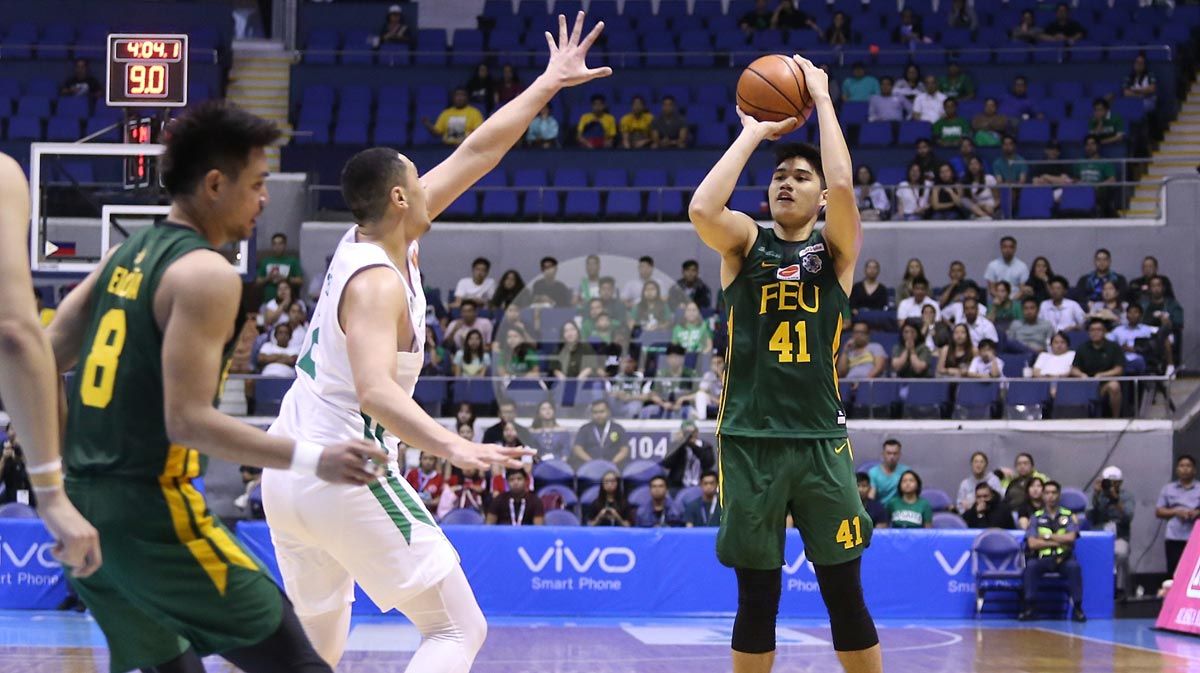 Arvin Tolentino wants to sustain the promising final year he's had in FEU, while Vince Tolentino has slowly turned himself into a complete package almost two years since leaving the confines of Ateneo.
Unheralded big man Aris Dionisio can also be a dark horse as the St. Clare center is using his MPBL stint with Manila Stars as a springboard to the pros.
La Salle playmaker Kib Montalbo is looking at the PBA D-League as his path to redemption, while Arellano guard Kent Salado is priming himself up for a strong comeback season after missing last year due to an ACL injury.
It may still be a year away, but just looking at the potential pool for the next PBA Draft , there's no doubt it will be brimming with potential.