CHICAGO - In light of alleged "game-fixing" and "ligang labas" violations, the Philippine Basketball Association (PBA) is about to launch more investigations than the NBI.
Unlike the law enforcement agency, though, the PBA's probes do not carry the weight of credibility for a quick and decisive resolution.
When news surfaced that a Singaporean national is charged in court of allegedly offering bribes to Magnolia center Ian Sangalang and unnamed players from Blackwater to predetermine the outcomes of two specific games in 2017 and 2018 surfaced, PBA commissioner Kume Marcial announced that he will investigate.
Unfortunately, he didn't say when and only cautioned that it will be a "long process."
The pursuit of justice and fairness is designed to be thorough but it needs to be swift. In the words of Hall of Fame coach John Wooden, "Be quick but don't hurry."
ADVERTISEMENT - CONTINUE READING BELOW ↓
Clearing or indicting the parties involved is paramount if the PBA wants to assure its waning fanbase that offenses which stain the integrity of the league will be taken seriously.
Instead, the PBA, by embarking on a "long process," appears to be buying time in the hope that perhaps the news cycle will bury this ugly headline as the SEA Games is just around the corner and the FIBA World Cup following behind.
IN PR 101, THIS IS WHAT'S CALLED "POOR CRISIS MANAGEMENT."
His house is on fire, inundated with the smoke of scandal and doubt. And Kume Marcial is conveniently taking his time to fetch water. Or maybe, and I'm speculating here, Marcial is just waiting for what the board tells him to do.
Am I wrong?
Meanwhile, Marcial is also juggling another problem and botching it with spectacular ease.
I'm talking about the "ligas labas" issue or contractual infidelity that Beau Belga et al engaged in Catmon, Cebu where they eloped for a hoops fling that ended in a non-romantic and exceedingly violent brawl that also involved JR Quinahan of NLEX who is supposed to be recovering from an Achilles injury.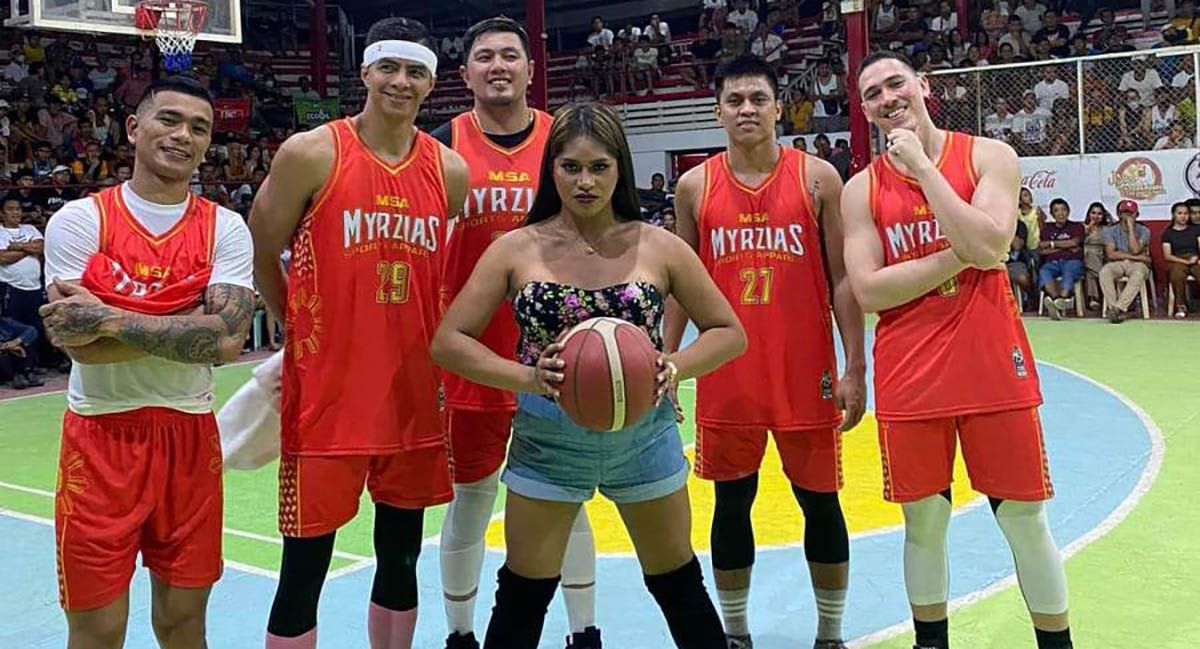 Kume Marcial's response?
He is summoning the players involved and warned that fines are forthcoming.
When the NBA recently suspended Golden State Warrior Draymond Green and Atlanta Hawk Dejounte Murray, NBA commish Adam Silver did so without summoning said players to his office.
Memo to Kume Marcial: When there is video evidence to support an allegation, offenses can be adjudicated without a face-to-face meeting.
ADVERTISEMENT - CONTINUE READING BELOW ↓
And there certainly is no need for a dog and pony show. Pound the damn gavel, sir, and move on.
KUDOS TO RAIN OR SHINE
Unlike Magnolia, who was eerily quiet amid the Ian Sangalang issue, Rain or Shine quickly suspended Beau Belga for violating the terms of his contract.
Which is not surprising considering that RoS is led by men of immense integrity - team co-owners Raymond Yu and Terry Que and head coach Yeng Guiao.
Take a bow, gentlemen, for sending the clear message that no player is above the rules.
Sources in Cebu told me that the players involved in that "ligang labas" issue were allegedly paid P25,000 each for their appearance.
If his alleged involvement is true, what are you doing Robert Bolick?
Don't you make enough money?
Same question goes to Jio Jalalon.
But then again, let's not forget, these guys are paid to play ball, not be smart.
ADVERTISEMENT - CONTINUE READING BELOW ↓
Get more of the latest sports news & updates on SPIN.ph