QUINCY Miller was impressive on both ends of the floor for Converge as he finished with 24 points, 16 rebounds, and nine blocks in a 106-102 win over San Miguel - the FiberXers' second straight victory in the PBA Commissioner's Cup.
But while Miller's numbers were terrific, Converge coach Aldin Ayo said the nine blocks were not an entirely good sign for his team.
"Of course, I'm happy because we won. He played well. But I have a concern regarding that nine blocks," said Ayo after leading the FiberXers to their third win in five games since taking over from Jeff Cariaso.
"If you keep on chasing those blocks, that means you messed up the individual 'D' on the floor," said Ayo. "I hope hindi siya ma-in love sa blocks niya. Everytime umabot sa ganung point, ibig sabihin nagkakaroon kami ng problema sa baba."
Ayo praised Miller, but was quick to add that his players still need to hold their ground on defense individually.
"He played well especially on the defensive end kapag nasa weakside siya. Dun niya nakuha 'yung blocks niya. Pero the mere fact na nangyayari 'yun, [ibig sabihin] nagme-mess up 'yung individual defense namin," said Ayo.
When asked about Ayo's statements, Miller took it in a positive way, saying that it's the coach's way to find things to improve on.
"It's okay. He is a very tough guy. He is not going to give no slack. I understand coach," said Miller.
ADVERTISEMENT - CONTINUE READING BELOW ↓
"I don't think I played terrible on offense. I was missing a lot of shots that I usually make. But honestly, on the defensive end, I did pretty good with the blocks helping my team. That was a positive that I took from the game," said Miller.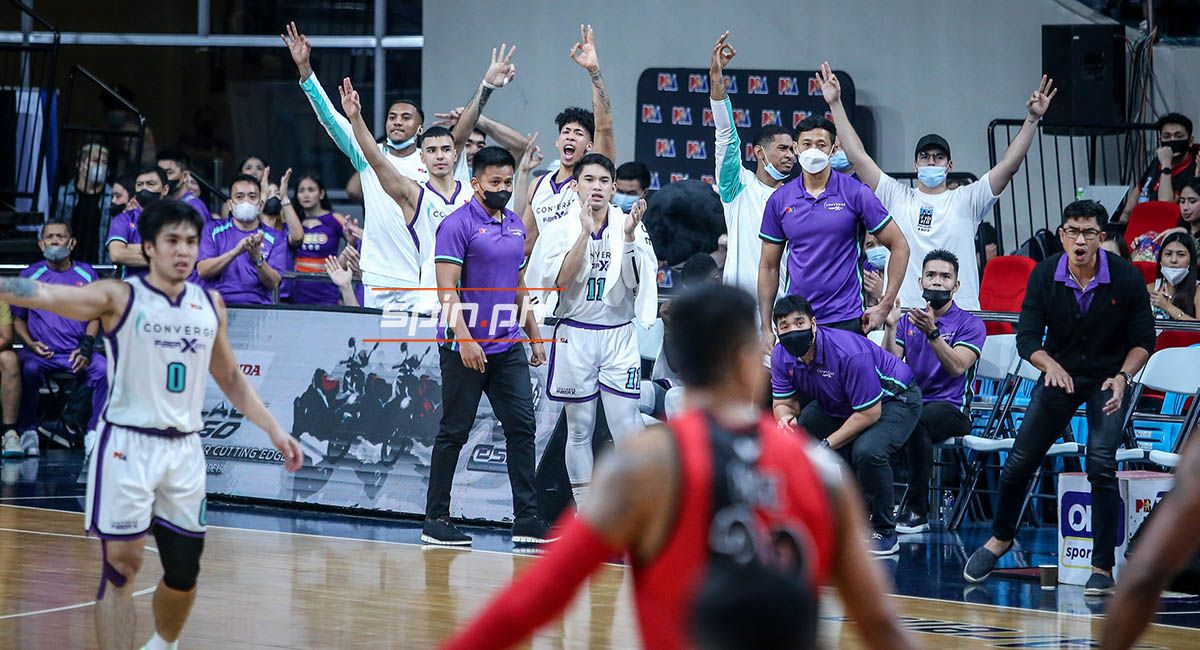 "Sometimes, they got to the basket and kinda pushed off and I got there on the last second on the help side. Maybe sometimes, but not all the time," he added.
Miller assured that he won't be 'falling in love' with the blocks.
"I wasn't going to fall in love with that, regardless. That's something that just happened today. It's going to be different the next game and different in the next game after that," said Miller.