AFTER a recent conversation with Mang Crispin, we've concluded that members of Barangay Ginebra are all 'Pusong Never Say Die.'
Down to the support staff, that is.
If you've been to Ginebra games and practices, we're sure you're quite familiar with Crispin Tiamzon, the stocky, friendly liaison officer who oversees everything from the players' needs during training down to the paper work of the imports.
Mang Crispin, 73, is one of the longest-tenured members of the Ginebra support staff, having been with the team for the past 20 years, or since the time of legendary playing-coach Robert Jaworski.
Well, if you're wondering why you haven't been seeing Mang Crispin around lately, it was because the Ginebra staffer suffered a mild stroke - his second - just months ago.
But before you worry for the well-loved Ginebra old-timer, Mang Crispin was quick to assure that he's fine now and recuperating at home, thankful for the concern and support of everyone from SMC and Ginebra management to the coaches, players, friends, and the team's fans.
ADVERTISEMENT - CONTINUE READING BELOW ↓
"Okay na naman ako," Mang Crispin assured us one day last week when he welcomed a surprise visitor to his home in Rino Salazar, a former Ginebra coach who is now based in the US.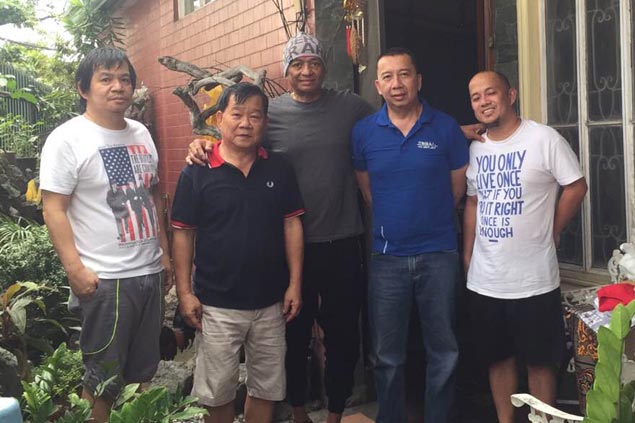 According to Mang Crispin, he suffered the stroke while driving home from Ginebra practice. It took several more hours before his children could track him down and rush him to a hospital.
He survived the incident, to the surprise of his doctor.
"Sabi nga ng doktor ko, matibay rin ang puso ko dahil matagal-tagal rin bago ako nadala sa ospital," said Mang Crispin, letting out a smile when told that his 'never-say-die' attitude probably saved him.
"Baka nga," he answered shyly.
Except for a little difficulty in speaking, Mang Crispin said he's up and about and hopeful of getting back to full fitness so he can again serve a team he has come to love like family.
He also assured that he's taking good care of his health.
Best wishes, pal. Here's wishing we see you at the games soon.