[Editor's note: First of a series]
YOU heard their names and, for some, you watched them in the flesh.
And as the new season beckons, a new batch of rookies are on the PBA's doorstep, adding more spice to the country's premier basketball league.
But before they make their ascent, Spin.ph takes a closer look at some of the players making the leap to the PBA and give you a bit of an idea on who they remind us of.
For our first of the series, we take a look at the projected top selections.
Joshua Munzon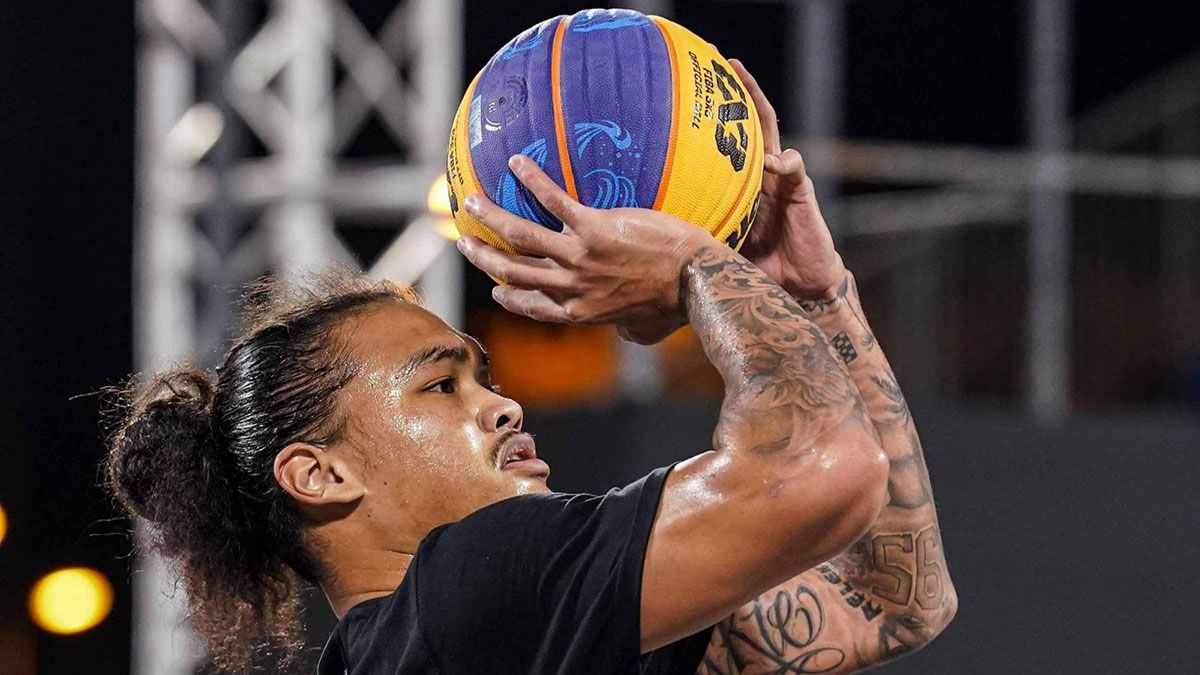 For the better part of the last three years, we've all heard the hype surrounding Munzon.
Consider these numbers: he averaged 19.4 points, 4.1 rebounds, 3.2 steals, and 3.1 assists in the 2016-17 ABL season for the Saigon Heat; hiked it up to 24.6 points, 7.8 rebounds, 4.3 dimes, and 2.2 steals in the 2017-18 season for the Westports Malaysia Dragons; and when he landed in the Philippines for AMA Online Education, he just balled out in the 2019 PBA D-League Aspirants' Cup and posted 35.0 points, 10.0 rebounds, and 4.2 assists.
ADVERTISEMENT - CONTINUE READING BELOW ↓
Not even a detour can stop Munzon's warpath as the 6-foot-2 guard became the country's top-ranked 3x3 player, one that vaulted him in the position as a potential no. 1 pick in this coming draft exercise.
Pundits see a bit of Cyrus Baguio or even a Mark Caguioa in this guy, but really, it would make so much sense for Terrafirma to draft a guy in the same mold of CJ Perez, with Munzon being one of the more athletic guards in this year's batch who has improved his outside shooting while maintaining his tenacity as an on-ball defender.
Jamie Malonzo
Malonzo is a freak athlete in every sense of the word, one that has astounded scouts and coaches ever since he landed in the country from Portland State.
Highlights aside, it was the Fil-Am's physical attributes which allowed him to be one of the game-changers for La Salle in his lone UAAP season, one that saw him net 15.8 points, 9.9 rebounds, 1.6 assists, and 1.2 steals for the Green Archers and earn his place in the Mythical Team back in UAAP Season 82.
The 6-foot-6 high-flyer proved that his performances was no fluke as evidenced by his brief time with Mighty Sports and Marinerong Pilipino.
A superb defender with a sweet stroke from the outside, Malonzo follows the same mold as that of a Gabe Norwood, a Nino Canaleta, or to an extent, even a Bong Alvarez.
Alvin Pasaol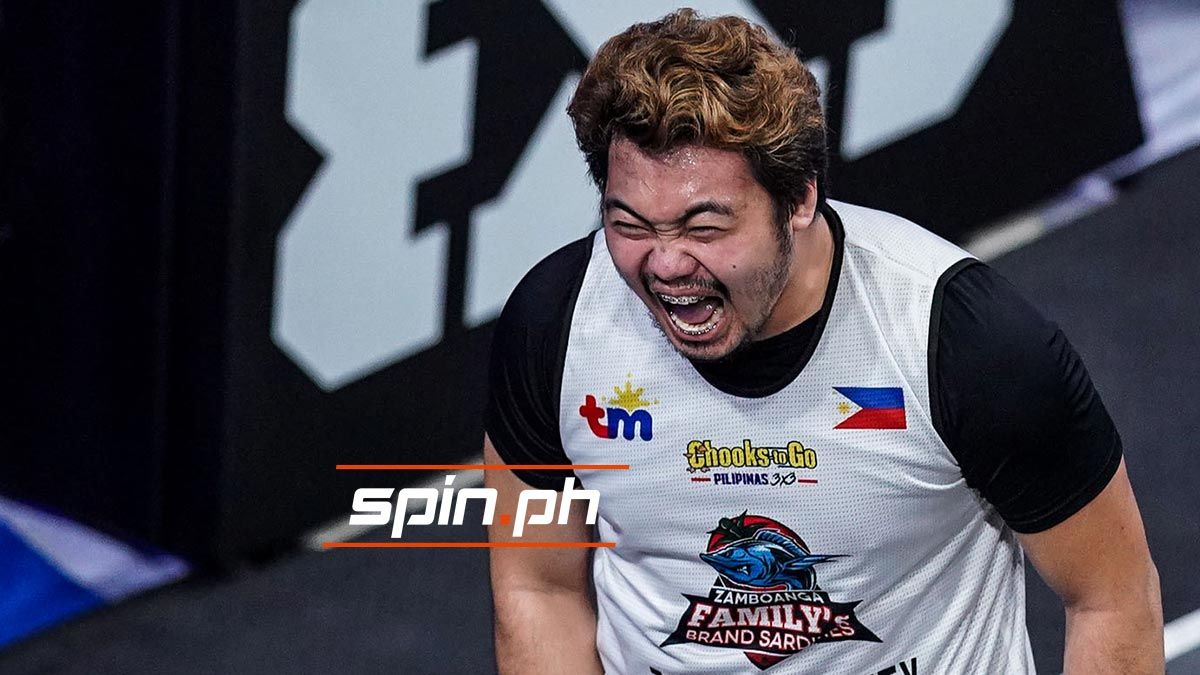 People still remember Pasaol's 49-point explosion for University of the East and brand him as a super scorer, one that earned him a spot in the UAAP's Mythical Team twice.
Truly, the 6-foot-2 banger is indeed one, but he's more than just that as seen in his travails outside of Recto, playing for Petron-Letran and Marinerong Pilipino in the PBA D-League before similarly making an impact for Zamboanga Family's Brand Sardines in the Maharlika Pilipinas Basketball League where he averaged 15.9 points, 4.9 rebounds, and 2.0 assists.
But Pasaol honed his game more in the 3x3 circuit, smartly using his stocky size to his advantage while also improving his defensive tenacity against bigger foes that pushed him to be the Philippines no. 2 ranked 3x3 player.
ADVERTISEMENT - CONTINUE READING BELOW ↓
Nelson Asaytono is the first name that comes to mind when it comes to Pasaol's game, with others seeing a bit of Noli Locsin or even a bigger Willie Miller once he makes it to the PBA.
Calvin Oftana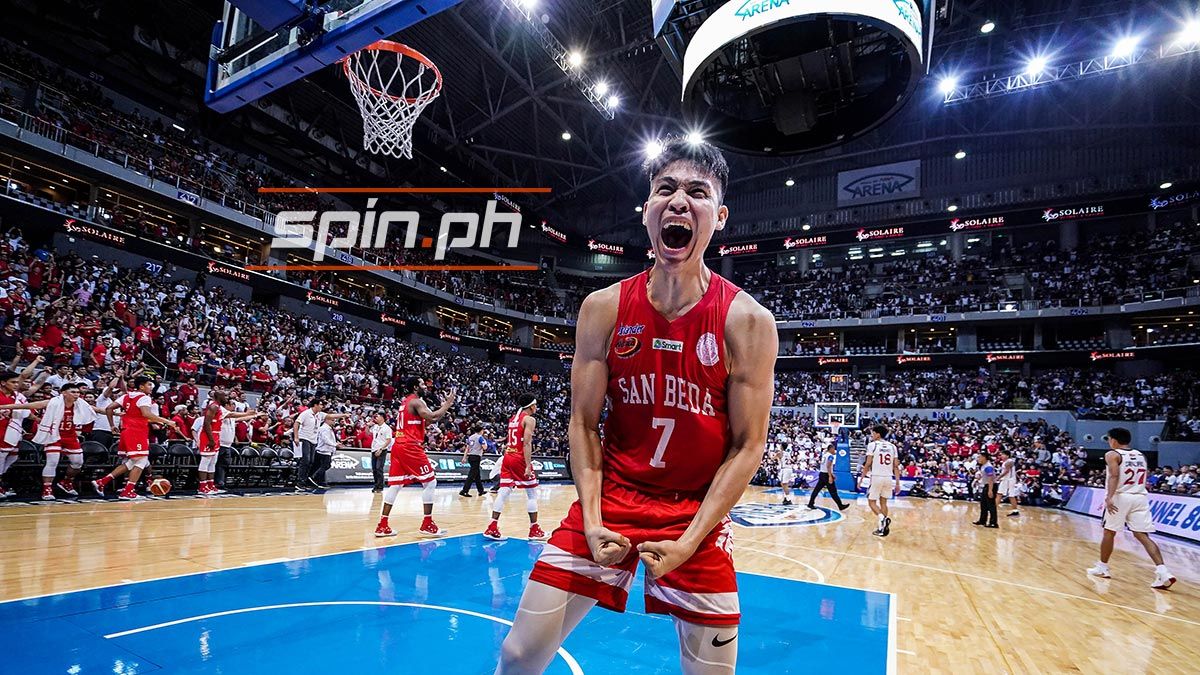 Oftana follows a long line of long-limbed San Beda products who has shown versatility whenever they're on the court, a path first taken by the likes of Arth dela Cruz and Javee Mocon.
His superb performance for his final year in San Beda solidifies that, as he posted 15.5 points on 43-percent three-point shooting, 8.2 rebounds, 2.5 assists, and 1.1 blocks in 25.5 minutes to earn the NCAA Season 95 MVP plum.
That Oftana continued his killer form for Gilas Pilipinas in the second window of the 2021 Fiba Asia Cup qualifiers proved that the 6-foot-5 forward is just as good of a shooter as he is as a defender.
But really, moving outside of San Beda's walls and it's not hard to project Oftana to be in the same mold as that of Mac Belo, a cool customer who does damage with little fanfare.
Larry Muyang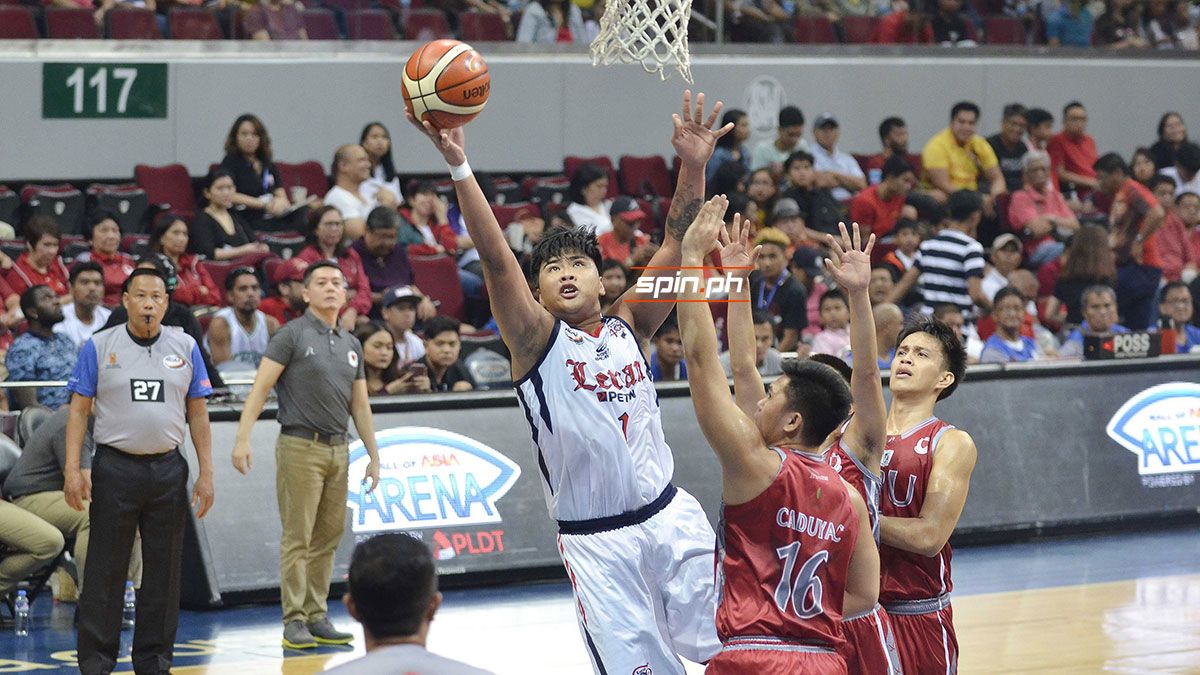 Burly as he may be, Muyang is one guy who knows how to use his size.
It doesn't matter if he's an undersized at just 6-foot-6, don't let his body deceive you: this guy makes the right passes and is very good in boxing out in the paint.
Just look at his numbers: 12.7 points on 56-percent shooting, 7.0 rebounds and 1.0 assist in Letran's title run in NCAA Season 95, add to that the experience he gained playing for Pampanga Giant Lanterns in the MPBL and the Pampanga Delta in National Basketball League (NBL) and this guy is just toughened by experience.
Add to that his ability to extend his game to the perimeter and it's a no-brainer for Muyang to have Beau Belga as his ceiling, with an inkling of a Dorian Pena on the side.
ADVERTISEMENT - CONTINUE READING BELOW ↓
Santi Santillan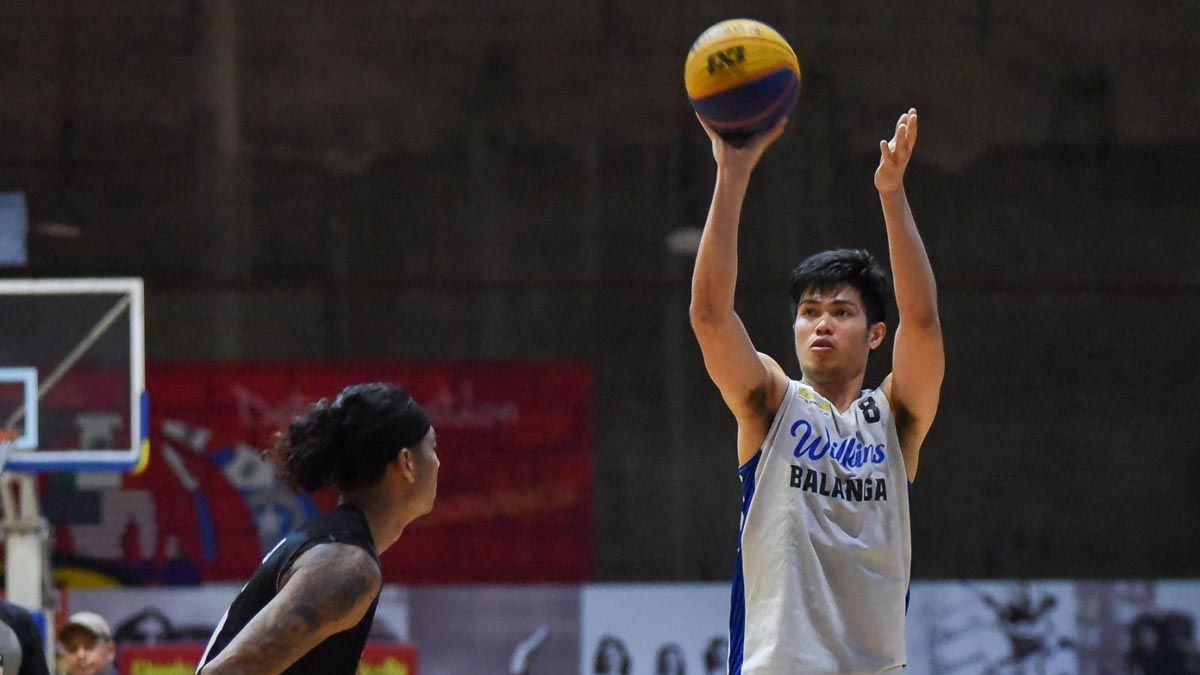 Santillan is as hardworking as they come, taking full advantage of his 6-foot-4 frame that made him effective in his time with University of the Visayas and La Salle.
Gritty is this Cebuano forward, as seen in his run for Zamboanga Family's Brand Sardines in MPBL where he averaged 11.4 points, 7.5 rebounds, and 1.2 assists, one which he sustained in the 3x3 circuit where he became the country's no. 6 3x3 player.
It is in the halfcourt game where he developed a bit of his offensive game, extending his range to the perimeter and is now even hoisting threes.
If Santillan continues this upward tick, there's a strong chance that he can be as good as that of Kerby Raymundo, or even be as potent of a stretch four like Troy Rosario.
Jason Brickman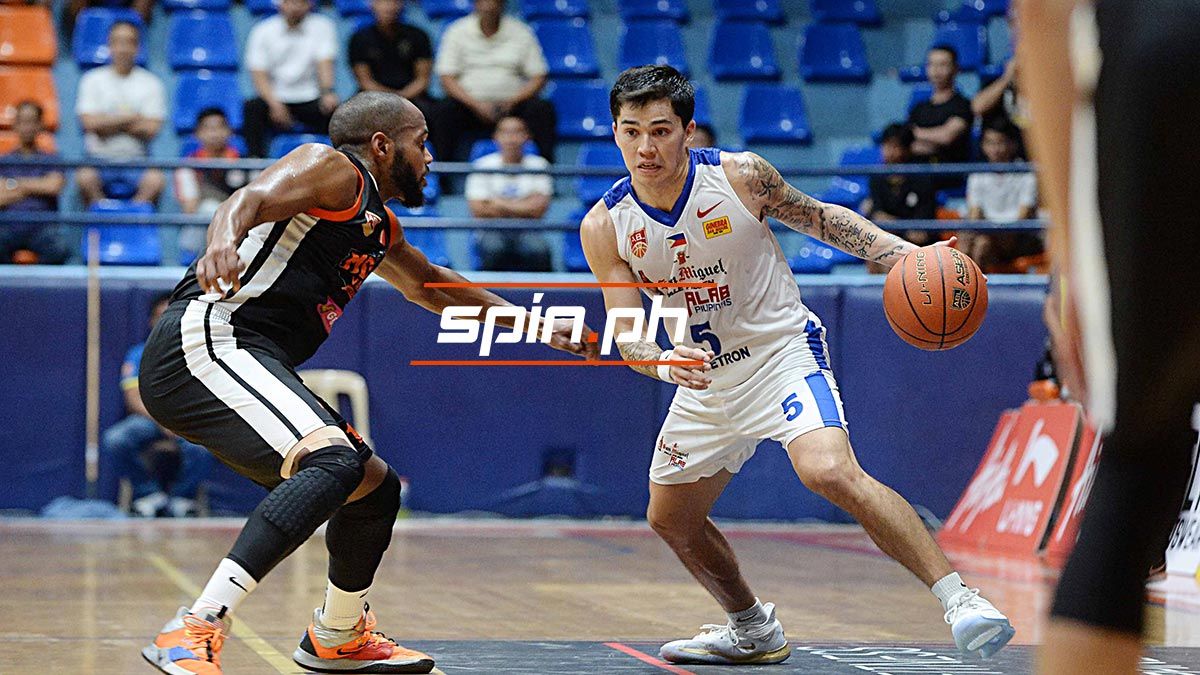 Brickman is probably as closest as you get to a pure point guard in this batch: a pass-first savant who won't be scared to show his leadership and take the big shots when it matters the most.
That he's just one of only four players to record 1,000 assists in NCAA Division I speaks volumes on this guy's knack for dishing assists.
And it's further proven in his stints in the ASEAN Basketball League (ABL), leading Westports Malaysia Dragons to the 2016 title after notching 13.2 points, 10.0 assists, 5.4 rebounds, and 1.0 steal to win Finals MVP honors. That excellence continued in his next stops, first with Mono Vampire in Thailand and then, for San Miguel Alab Pilipinas in the abbreviated 2019-20 season.
It's no surprise that comparisons to the 5-foot-10 court general ranges from Olsen Racela and Jimmy Alapag to LA Tenorio, dependable guards who really made their mark in the PBA.
Mikey Williams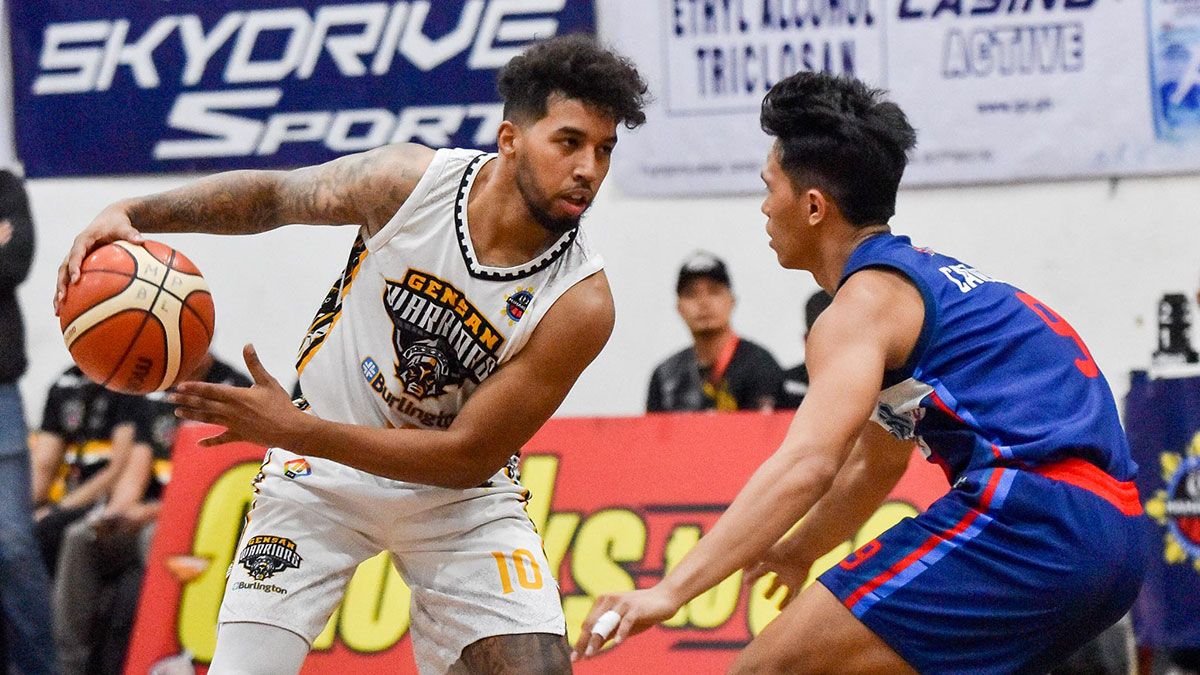 ADVERTISEMENT - CONTINUE READING BELOW ↓
Here's one that may surprise a lot, but truthfully, he shouldn't. Williams is as good as they come, a super scorer who evokes similar vibes as that of a Stanley Pringle or even a Terrence Romeo.
After all, the 6-foot-2 guard is legit, one armed with an NBA D-League experience during his time with Sioux Falls Skyforce and Canton Charge.
He was good in his run for Saigon Heat, notching 17.7 points, 5.5 assists, 4.9 rebounds, and 1.0 steal in the 2017-18 ABL season, and did the same damage for GenSan Warriors in the MPBL with his numbers of 15.9 points on 38-percent three-point shooting, 6.6 assists and 5.1 rebounds in 31.8 minutes.
Add to that the experience Williams had with Mighty Sports and not a few coaches believe that he should be ranked higher in mock drafts.
If whether teams would be willing to take that risk is the lingering question as of this moment.
___
For more PBA updates, click here.