UNSATISFIED with NorthPort's quarterfinal exit in the 2019 PBA Commissioner's Cup, Prince Ibeh would love to have another go-round with the same squad next year.
"Yeah, definitely. I feel like we have an unfinished business," he said after the Batang Pier's heartbreaking 90-88 Game Two loss to San Miguel on Wednesday in an abrupt end to their midseason conference campaign.
"Man, this is a tough pill to swallow. It's frustrating. I hate it to end like this. It doesn't feel right especially for all the hardwork we put in."
Though he's not as high-scoring as his fellow reinforcements, the defensive-minded Ibeh was a perfect fit to the Batang Pier, giving the young crew a rebounding and shot blocking demon down low.
And it worked to a tee, helping NorthPort amass a 9-2 card for a top two finish, giving them a twice-to-beat advantage in what is its best eliminations showing.
Yet the cards just didn't fall in their favor, with the Batang Pier suffering the tough end of the draw and meeting the powerhouse Beermen in the playoffs.
But there was no quit in this NorthPort crew, giving San Miguel a run for its money and almost pulled off the shocker.
Continue reading below ↓
Recommended Videos
"I feel like we made enough plays to win it," said Ibeh, who collected 15 points, 20 rebounds, and seven blocks in the exit. "Just trying to get my mind off of it, we're right there. We have nothing to show for all the hardwork we put in, it's frustrating."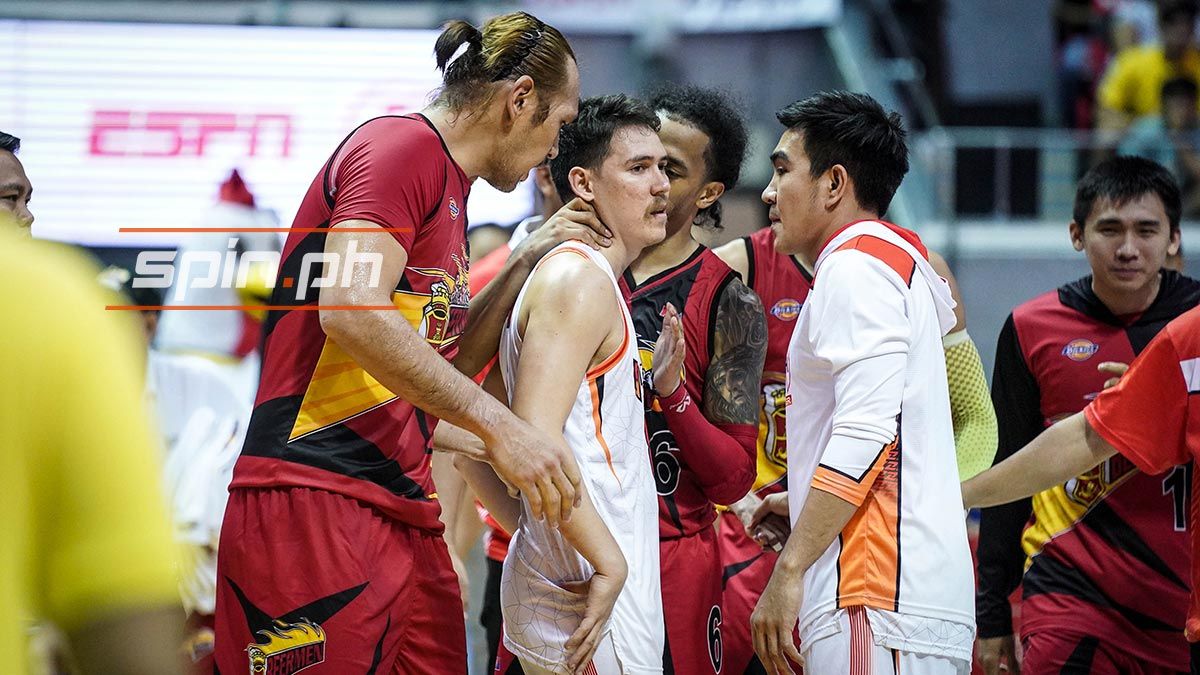 Yet he knows that as painful as this defeat was, it's a building block the Batang Pier could use in the long run.
And who knows, with Ibeh averaging 13.7 points, 15.9 rebounds, and 4.0 rejections, NorthPort may just give him one more ring for the same conference this time next year.
"I'm proud of everybody's efforts and at least everybody sees what type of team this was, what type of competitors we were," said the former Texas Longhorn, who braved through an injured right wrist during the latter stages of the tourney.
"It's funny because I've only been shooting with my left hand for two months, but nobody knows that. I almost had no use of my right wrist. A year to get comfortable with things, I think I'll be a much better player," he continued. "You live and you learn, you improve. I want to be a better player than what I was now. I'm looking forward to that."