MARC Pingris was part of a deep 2004 PBA Rookie Draft Class that included James Yap, Ranidel De Ocampo, Sonny Thoss, Rich Alvarez and Gary David. But did you know that Pingris almost became the No. 1 overall pick?
Pingris ended up as the third pick overall of that talent-laden draft behind No. 1 Rich Alvarez of Formula Shell and second pick James Yap, who eventually became Yap's teammate at Purefoods in 2005 and again in 2009.
But Barangay Ginebra coach Tim Cone said that back when he was still with Alaska, the Uytengsu franchise tried to pull off a trade for the No. 1 pick to get its hands on Pingris.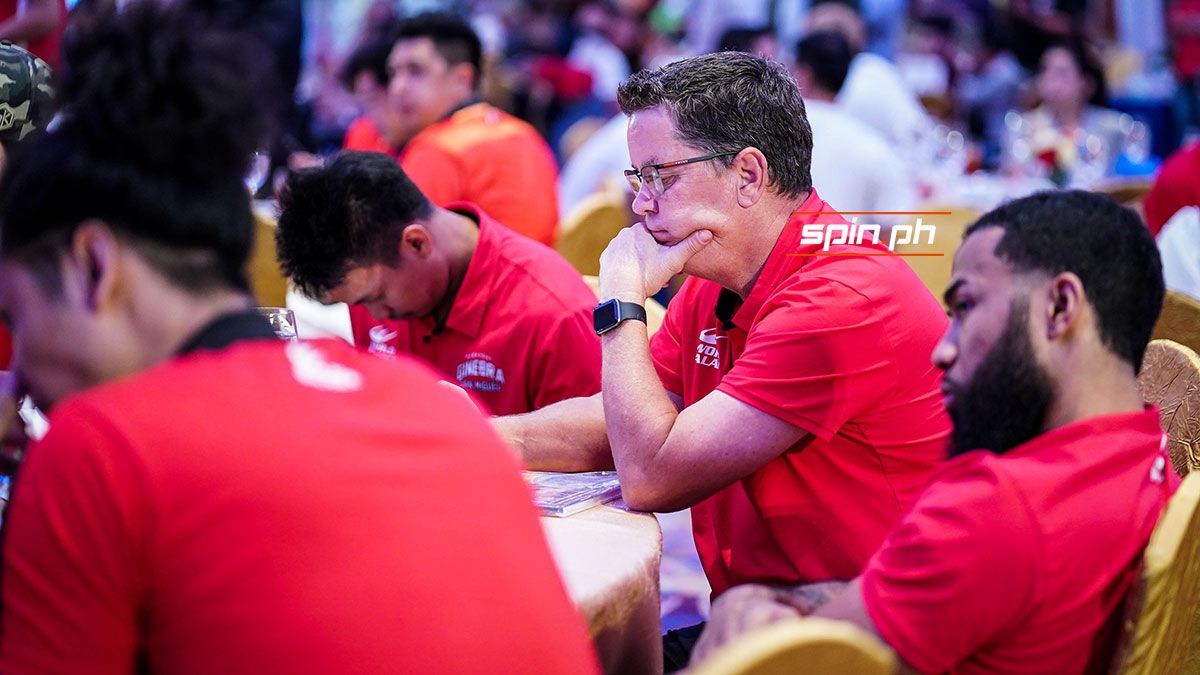 Pingris made quite an impression on PBA teams after his stellar play with Welcoat in the Philippine Basketball League (PBL) at the end of his college career with non-UAAP and NCAA school Philippine School of Business Administration.
ADVERTISEMENT - CONTINUE READING BELOW ↓
"Our idea was we wanted Ping and Sonny [Thoss]," Cone said.
[Editor's note: We also ran a story about Shell and Purefoods striking a pre-draft deal on James Yap. To view, click HERE]
"We tried to get up to get Ping. We tried to trade for the first pick in the draft so that we can take Ping, then we keep our [number] five [pick]. Rich Alvarez went one. We were trying to trade with Shell at that time."
Seven years after that 2004 rookie draft, Cone did get a chance to coach Pingris in the PBA after his move to Purefoods. Pingris won five championships under Cone, including the 2014 grand slam with San Mig Coffee.
The partnership could've happened much earlier had Cone and the Aces succeeded in completing the trade.
Even though the Aces were not able to get Pingris during that draft, Alaska didn't end up disappointed, tabbing Thoss with the fifth selection, as originally planned. Thoss starred for the Aces for several years and is set to retire in an Aces uniform at the end of the 2020 season.
"We needed a big guy … I remember our table erupted and really got excited because we got Sonny. We felt he's going to be solid," said Cone.