PHOENIX is grateful for the help the Games and Amusements Board (GAB) has extended to Calvin Abueva in what could be a closer prelude to his official return to the PBA.
Phoenix management issued an official statement thanking GAB under chairman Baham Mitra and his commissioners for the 'understanding and compassion' they showed while dealing with the 32-year-old eccentric forward's situation.
The agency on Friday agreed to reinstate the professional license of Abueva pending two conditions which the former San Sebastian star needs to meet.
"The Phoenix Super LPG Fuelmasters are grateful to GAB chairman Abraham 'Baham' Mitra and to all its commissioners for bringing Calvin a step closer to resume playing professional basketball," said the team in an official statement Friday night.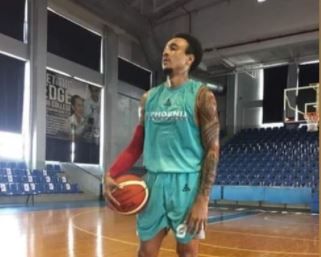 ADVERTISEMENT - CONTINUE READING BELOW ↓
"This step provides Calvin an opportunity, more than anything else, to be an example to the public that indeed, people can be given a chance to redeem themselves and be a positive example to the basketball community."
Aware that Abueva needed to comply with the GAB requirements as soon as possible, Mitra agreed to give the Phoenix forward the leeway of complying with the conditions through virtual meetings.
Abueva was already inside the Clark bubble since Tuesday, making it impossible for him to fulfill the GAB requirements personally, or otherwise, face the specter of being expelled from the bubble and be meted with a heavy sanction.
"While we still await the final decision of the PBA, we will comply with all the conditions that the GAB require of Calvin," added the team statement.
"We would like to thank them for accommodating us despite the many constraints brought by the pandemic. They truly are a major factor in the continued reformation of Calvin."
ADVERTISEMENT - CONTINUE READING BELOW ↓
PBA Updates