CHICAGO - When news broke last week that Topex Robinson was officially named to the high-profile job as head coach of La Salle, the team he orphaned in the PBA went through a dizzying spin cycle of conflicting emotions.
"We are happy for him and grateful for his time with our organization. But we are also saddened and deeply hurt at how the separation played out," Phoenix Super LPG team manager Paolo Bugia told me in a telephone interview.
The 42-year old Bugia, more fondly known in the PBA community as Bugs, called me to set the record straight that the team wanted Topex back in the fold and originally offered him a contract that could potentially reach 3.5 years where the pay was P350,000 a month plus incentives and plus bonuses on set achievements.
That being said, the narrative that Phoenix gave a lowball offer is patently false.
The parties "agreed in principle to the deal," Bugia emphasized before Robinson's hesitancy prevented the arrangement from being finalized after the holidays.
When word spread that Robinson was tied to the La Salle coaching search, a disenchanted Phoenix management, suspecting that their beloved sidelines boss was negotiating in "bad faith," had an "emotional reaction" and contemplated rescinding the offer.
But there was enough history and residual affection billowing from both camps to let the perceived slight slide and pushed Phoenix to instead present a new offer, this time for a six-month tenure for the same pay.
ADVERTISEMENT - CONTINUE READING BELOW ↓
Chalking it up to a case of "miscommunication" Buguia and Robinson, friends and former teammates, agreed to meet for lunch last January 9 to finally put a bow on their planned deal and celebrate.
SADLY, UNEXPECTEDLY, TOPEX ARRIVED ONLY WITH AN EMPTY CONTRACT. SO HE BASICALLY "WENT BACK ON HIS WORD TWICE," A STUNNED BUGIA CONFESSED.
"Agreeing to a deal in principle," Bugs explained, "is the equivalent of a handshake."
Going further, he elaborated, "that's how deals are made whether on the golf course or other meeting places."
Bugs knows. He has a master's degree in business administration from Ateneo de Manila, one of the country's finest institutions of higher learning.
After relaying Phoenix's claims and giving him the opportunity to present his version of the negotiations, coach Topex politely declined.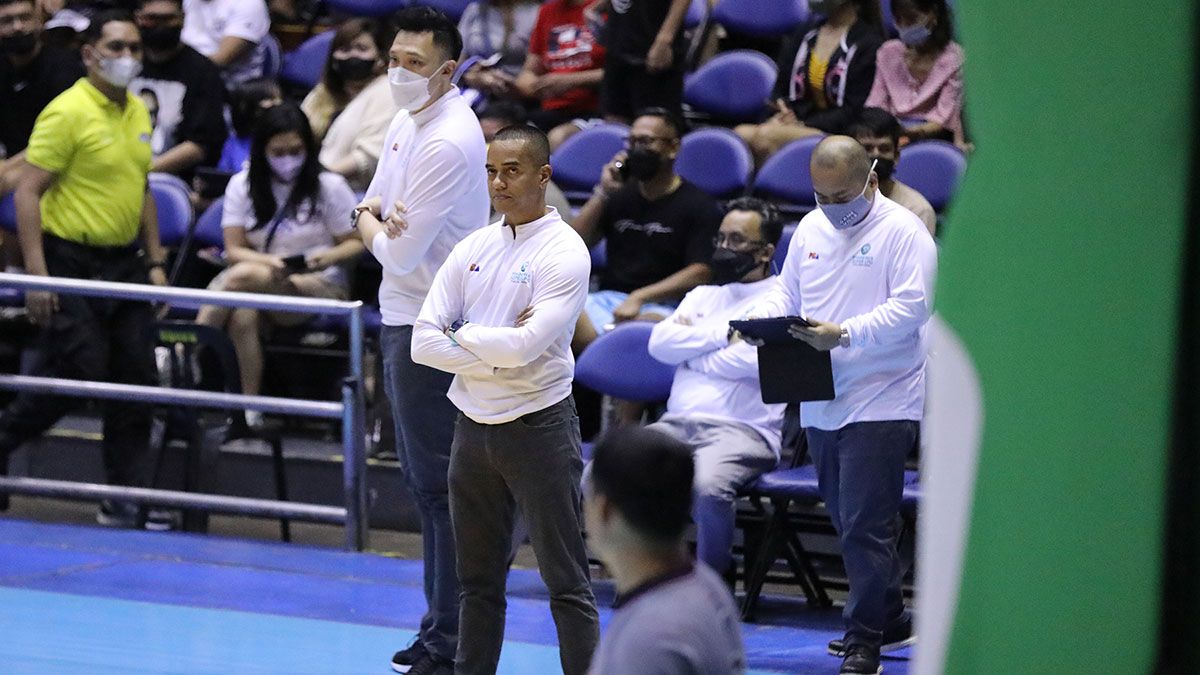 "I'm moving forward already, sir. Grateful for Phoenix. I will respect their side and I won't say anything anymore. Thank you," he told me via text message.
What unfolded must be tough for those involved. One side lost a brilliant mind who led the team to respectability and contention in the PBA while the other lost a position he had called home for five years.
No one is wrong here. However, neither side is blameless, either.
Like love and grief, there are no rules in navigating the break-up of a relationship. That's just how it goes when people and emotions are involved.
BUT SOME PAIN AND DISCORD COULD HAVE BEEN AVOIDED.
Once it got wind that Topex was potentially a candidate for another coaching job, Phoenix should have set a specific date to get the offer signed in order to avoid the awkwardness and discomfort of having to keep moving the goal post.
If my sources were right that he knew as early as the first week of December that he was a candidate for the impending LaSalle vacancy, Topex could have immediately informed Phoenix and protected himself from the inference that he was leveraging a job while working out a new contract extension with his current employer.
Oh, well.
Time heals all wounds, including this one.
Topex and Bugs are good people caught in a bad situation.
Call it a spice of life.