FORMER PBA technical consultant Perry Martinez said a five-second violation should have been called on Stanley Pringle in the dying moments of the GlobalPort-Ginebra game, adding a case for a stepping violation was strong based on the evidence that has cropped up on social media sites.
Sought for comment amid a heated debate on the controversial conclusion to GlobalPort's 84-83 win that knocked Ginebra out of the PBA Philippine Cup, Martinez added his voice to the growing opinion that there was no doubt the referees should've called a ball-hogging violation as Pringle held on to the ball near the midcourt line while under pressure from a Ginebra double team.
Martinez explained that under league rules, a player can only be called a ball-hogging violation if he held on to the leather without dribbling while being 'closely guarded' by opponents.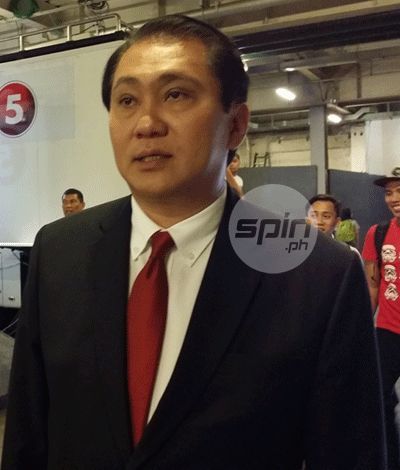 ADVERTISEMENT - CONTINUE READING BELOW ↓
Based on the replays that he saw, the former PBA officiating chief said all the elements needed to make a five-second ball-hogging violation were present in the Pringle play.
"So if you want to be technical about that, dapat within five seconds dapat closely guarded 'yung ball handler ng dalawang defenders at hindi nakaka-dribble," he said. "Ang kailangang maiintindihan, dapat five seconds na closely guarded, nakadikit o hindi. Basta dinedepensahan na di nagpasa o bumitaw sa bola, dapat pituhan 'yun."
Martinez said a case for a five-second violation is stronger under the current officiating guidelines implemented by new commissioner Chito Narvasa, who wants referees to 'make a call' unlike former chief Chito Salud who preferred to let the games flow as much as possible with minimal interventation from referees.
"I have been monitoring the brand of officiating under Commissioner Narvasa at mapapansin mo na maninipis talaga ang tawagan. Without questioning the new (officiating) philosophy, kung manipis ang tawagan, ibig sabihin strict sila, so in the assumption of borderline calls like that, dapat violation 'yun (on Pringle)," said Martinez.
"In the few games that I've watched, ang napansin ko na ang pilosopiya ngayon (ng officiating), which is the prerogative of the new commissioner, nakakikita ko na guidelines ngayon is 'make a call,' foul man 'yan o violation.
"Kung ako yun, I will call that a five-second violation, lalo sa pilosopiya ng officiating ngayon. Opposite ng dati na 'as much as possible, we don't want to make a call dati,' so if I will apply the new guidelines, dapat tumawag run kagabi.
"To be consistent with the system, dapat tumawag run," he added.
See video of the final play, with Martinez's comments:
Martinez also believes that Ginebra coach Tim Cone devised his defensive game plan on the final play based on the officiating guidelines of Narvasa, expecting a call to be made.
"Kasi knowing coach Tim Cone, matalinong coach yan. Without second guessing Coach Tim, I think, he did not opt for the foul (on the last play) instead sumugal siya sa closely guarded (five-second violation) kasi alam niya na tatawagan yun," he said.
ADVERTISEMENT - CONTINUE READING BELOW ↓
"Pinag-aaralan ni Tim ang guidelines every conference para alam niya ang gagawin niya (during the games)," Martinez added. "Ang premise mo dyan obviously hinahanap ni Coach Tim yung closely guarded for five seconds, ngayon hindi niya nakuha 'yun."
Martinez said a case is also strong for a stepping or travelling violation on Pringle in that fateful final play, but pointed out that the referees failed to make any of the calls because no one helped out the wing referee closest to the play.
"Dapat may isang referee na tumulong dun sa referee na nasa wing, nakikita ko isa lang ang naka-angat eh. Kaya siguro may mga tawag na nakalusot (sa mata nung lone referee sa taas)," he said.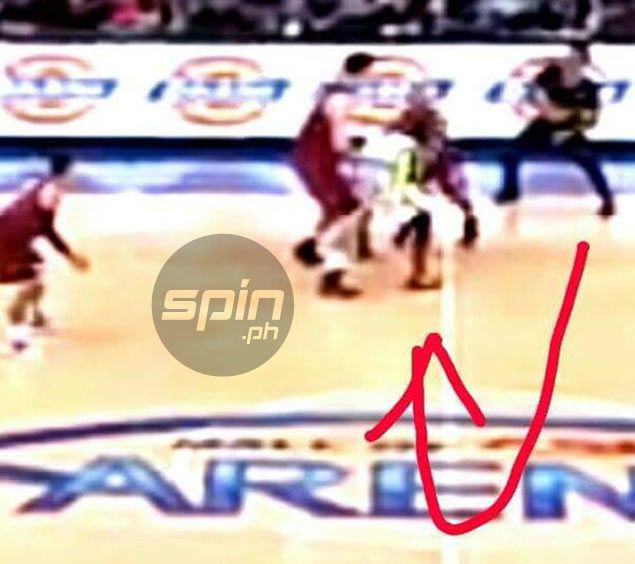 ADVERTISEMENT - CONTINUE READING BELOW ↓
Get more of the latest sports news & updates on SPIN.ph