JASON Perkins played down the incident involving him and Beau Belga on Wednesday, saying he has a lot of respect for the Rain or Shine bruiser.
Perkins and Belga clashed during Phoenix Pulse's match against Rain or Shine on Wednesday. Belga threw an elbow at Perkins, sending the Fuel Masters forward to the floor at the 10:48 mark of the second period.
Perkins retaliated by pushing Belga, who was ejected from the game after being slapped with a flagrant foul penalty two. Perkins, meanwhile, was called for a technical foul for second motion.
While he was visibly upset after the incident, Perkins said he has no ill-feelings towards Belga, a player who he has admired even during his college days with La Salle.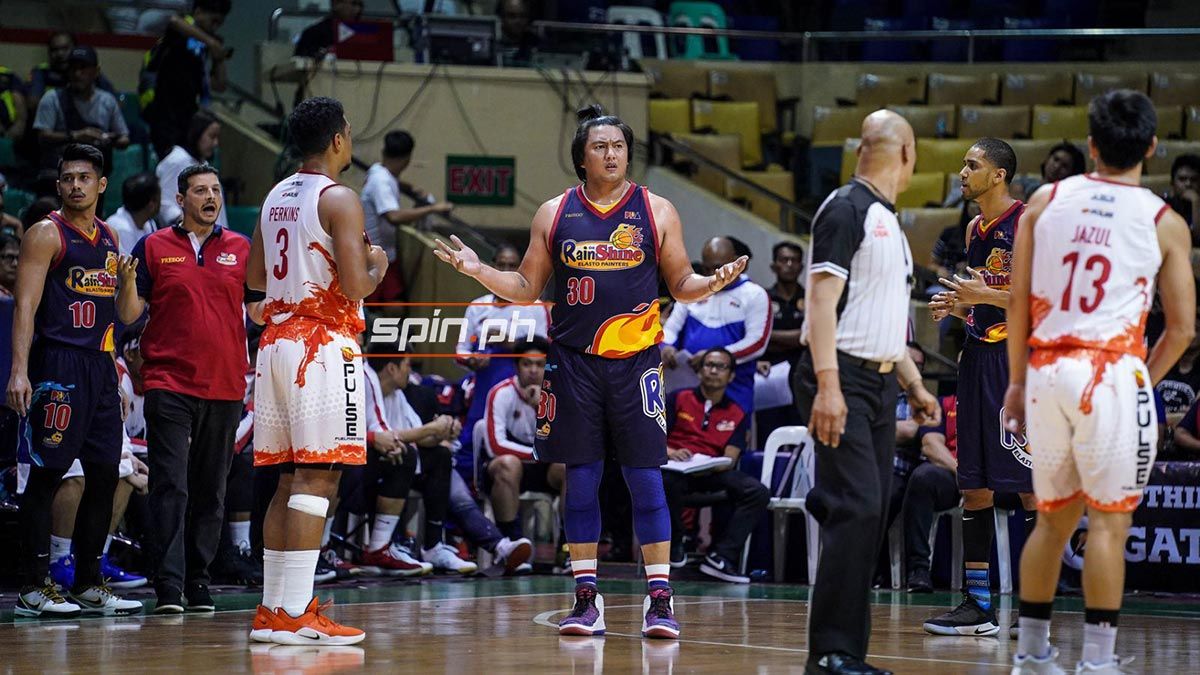 Continue reading below ↓
Recommended Videos
"I just went to set a down screen and he like set The Rock's People's Elbow on," said Perkins, referring to one of the finishing moves of former WWE wrestler Dwayne 'The Rock' Johnson. "It was a good hit though."
"I'm not too mad. I understand we play basketball, you kinda play a character. That's something I like about Beau even back in college. I'm a huge fan of Beau. He is not afraid to be himself no matter what people think."
"It was a good elbow but it's alright. It's part of the game. I'm not upset," said Perkins.
Belga admitted he threw an elbow at Perkins in order to intimidate the sophomore big man. He was also surprised that he got thrown out of the game, believing that it only should have merited a flagrant foul penalty one.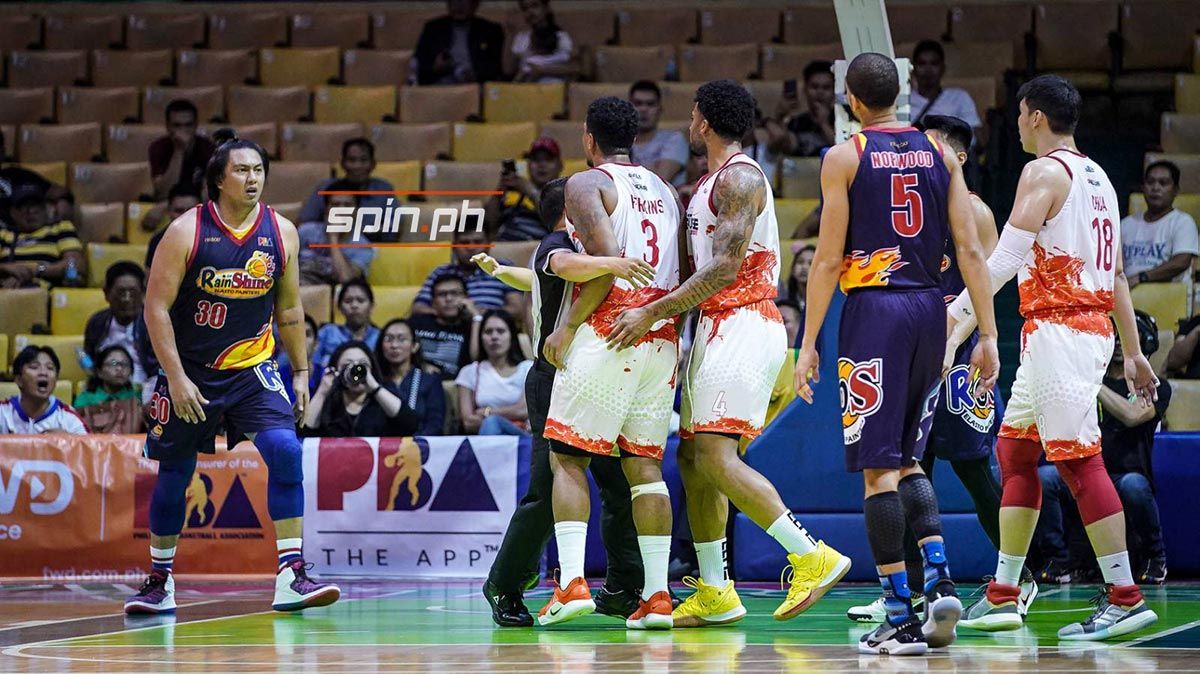 Perkins said he was okay with Belga's explanation, accepting that the action is part of the game.
"I love it. I'm honored, I guess. It wasn't as bad as it looked on TV. But it is what it is," said Perkins.
Perkins said he is already prepared to take the hits, experiencing that same kind of physicality in practice.
"I've got beaten up so much, it didn't really affect me. I go up against Willie Wilson everyday in practice. That guy is dirty. He is doing drop kicks to my chest, this and that," said Perkins in hest.
"Nothing compares playing against Willie in practice," Perkins said.