(EDITOR'S NOTE: This is the first of a series of PBA yearenders where we recap each team's season and grade their overall performance from A to D.)
THE year 2018 didn't start right for Columbian Dyip, which came under fire after trading the top pick overall in the PBA Rookie Draft - and a chance to draft Christian Standhardinger - for a couple of bench warmers. Nothing went right from there as the former expansion team got just six wins the whole season.
Name change
Following the sale of the KIA dealership in the Philippines to Ayala Corporation, franchise holder Columbian Autocar Corporation decided to change the team's name to Columbian Dyip at the end of the Philippine Cup - the latest iteration for a franchise previously known as Kia Sorento, Kia Carnival, Kia Picanto, Mahindra Enforcer, and Mahindra Floodbuster.
Coaching change
Columbian made another coaching change midway through the season when Ricky Dandan resigned following a Commissioner's Cup campaign that saw the Dyip finish with a 4-7 card, a win short of the eighth and final spot in the quarterfinals. Johnedel Cardel took over the helm in the Governors' Cup where the team bagged a single victory.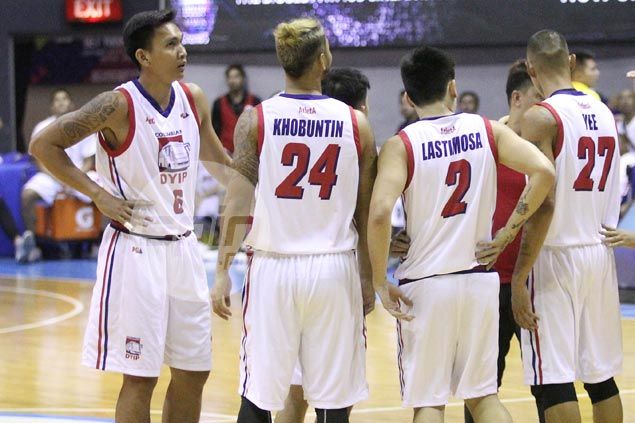 Continue reading below ↓
Recommended Videos
Columbian falls short of playoffs
The Dyip's best conference came in the Commissioner's Cup, where the team started with a lopsided win over Blackwater and went 4-5 heading to the final two games of the eliminations. However, the Dyip lost to Ginebra and GlobalPort, both in lopsided fashion, and dropped out of contention.
Dyip sweep Rain or Shine
In one of the few bright spots for the team, Columbian had Rain or Shine's number in 2018 as the Dyip swept all three games against the Elastopainters last season. Columbian capped the sweep with a 100-84 victory last October 19 at the Ynares Center in Antipolo.
Columbian keeps No. 1 pick
After the controversial Standhardinger trade, Columbian gained a measure of redemption by keeping the No. 1 selection of the 2018 rookie draft, making former NCAA MVP CJ Perez the first pick overall. The future looks bright for the Dyip as they also selected JP Calvo and signed up Jeepy Faundo while signing Rashawn McCarthy and Jackson Corpuz to fresh deals to build a young, promising core.
GRADE: D+
After four seasons in the PBA, the Dyip remained in the doldrums. Things are looking up with the acquisition of Perez, but the rumor mill is rife with talk that the team will be put up for sale after next season. Why? Well, that's another story.