SEOUL, South Korea – Imagine the likes of Asian stars Mehdi Kamrani and of Iran, Jordan's Sam Daghles, or Korean Cho Sung Min playing as reinforcements in the PBA?
Plans are now afoot to tap players from neighboring Asian countries to be included in the roster of member teams outside of the regular imports being employed in the season-ending Governors Cup.
The novelty was proposed no less by new league chairman Patrick Gregorio of Talk `N Text during the ongoing annual planning session of the PBA board here, and which commissioner Chito Salud readily backed up.
The matter is still provisional pending the approval of the board, although Asian reinforcements will only have a height limit of 6-foot-4. The approved height limit for regular imports in the Governors Cup is at 6-foot-5.
"This is still tentative because these parameters, meaning the height and the salary cap, will still have to be cleared with the principals of our governors. So it's still for finalization, but the parameters are there," said Salud as he and Gregorio briefed mediamen during a break in the board meeting.
If approved, other notable Asian players qualified to see action include Wesam Al Sous of Jordan, Hamed Afagh – Kamrani's teammate in the Iran national basketball team – Ali Mahmoud of Lebanon, Chinese Taipei shooters Yang Chin-min, who suffered a bloodied eyebrow courtesy of a Ranidel de Ocampo screen during the 2011 Fiba-Asia Men's Championship in Wuhan, and LinChin-Chieh.
Continue reading below ↓
Recommended Videos
Korean Kim Min Goo, best remembered for torching Gilas Pilipinas during the semifinals of the Fiba-Asia tilt in Manila last year, could have also made the grade had he not suffered a car accident recently that ended his colorful basketball career.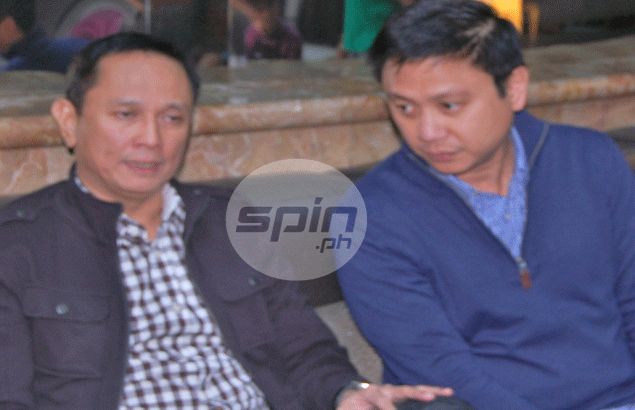 "The board has started its deliberation on the restrictions and rules concerning the Asian players, and they will just present this formally to the owners for ratification," said Gregorio.
"So it is a branding game. It is reaching out to our Asian neighbors, maybe an integration process."
The chairman stressed he'd rather not call the Asian players as imports, stressing that 'the vision is really for them to be able to join our league.'
[See Ginebra-Talk 'N Text match kicks off eventful, 10-month 40th season for PBA]
Salud also clarified the scheme will only be tried for at least a conference.
"The board agreed that we try it for one conference, specifically and exclusively for the purpose of marketing the PBA outside of the country and within the region," said the commissioner.
"Isa lang at option pa."
PBA Updates