THE fate of the PBA's coming season remained very much uncertain after a 'team owners only' meeting called on Tuesday afternoon was snubbed by representatives from the five teams that continue to support the tenure of Commissioner Chito Narvasa.
According to SPIN.ph sources, the meeting was called by a number of team owners to seek an end to a feud within the league board sparked by Narvasa's decision to approve a controversial trade between San Miguel and KIA for the top pick in the last rookie draft.
Seven teams which came out to declare a loss of confidence in Narvasa, and openly expressed opposition to a renewal of the commissioner's contract, were represented in the meeting.
Present during the meeting were Manny V. Pangilinan representing TNT KaTropa, Meralco, and NLEX, Alaska's Wilfred Uytengsu, Rain or Shine's Terry Que and Raymund Yu, and Dennis Uy of Phoenix.
Blackwater's Dioceldo Sy failed to attend after suffering an injury in a freak accident but was represented during the meeting, a source added.
However, five teams which backed Narvasa during the October brouhaha were not represented.
Sources told SPIN.ph that San Miguel Corp. big boss Ramon S. Ang was invited by one fellow team owner but didn't show up. Also not present were GlobalPort owner and former league chairman Mikee Romero as well as KIA president and Palawan governor Jose Alvarez.
Their absence, though, didn't stop those present from laying down a couple of key decisions which a source insisted should be binding since the meeting among team owners wasn't covered by the league rules on quorum that govern meetings among team governors.
One concession agreed upon by the team owners was to allow Narvasa to continue to sit as commissioner provided all major decisions on high-profile trades and league finances go through the league board.
Another issue tackled was the 'low income' generated by the recently concluded season. Records provided SPIN.ph put season earnings at P168 million, well below the previous low of P200 million.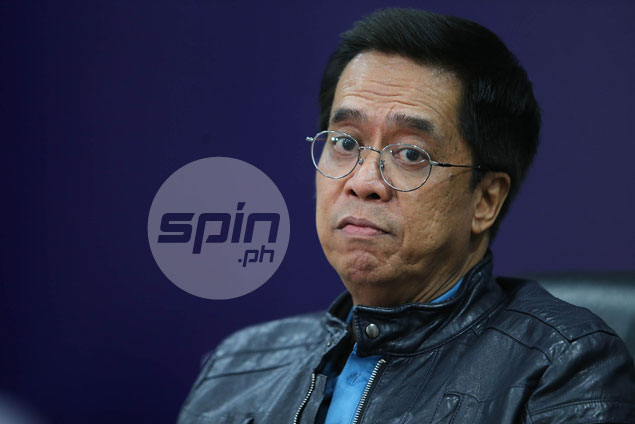 The board war has cast doubt on plans to launch the league's 43rd season on December 17, more so after an annual planning session in Los Angeles two weeks ago was reduced into a sight-seeing tour due to the absence of four board members.
The split in the board is even reflected in the preseason tournaments. 
Alaska, NLEX and Rain or Shine will participate in the December 4-6 tournament at the Upper Deck Gym with two non-PBA ballclubs while KIA, San Miguel, GlobalPort and Magnolia (formerly Star) will banner the PBA-organized Campus Tour.