IF you've come across the news about the recent fight between Blackwater big man Poy Erram and NLEX bruiser Michael Miranda, we hope you've noticed the good job done by the referees to keep the situation from getting any worse than it already was.
If the face of one of the refs looked familiar, it was because he is veteran Rey Yante.
Curiously, Yante took some heat from netizens four years earlier for his seemingly nonchalant reaction to the attack of former Petron import Renaldo Balkman on teammate Arwind Santos in the infamous 'choking incident' seen around the world.
If you've forgotten, allow us to refresh your memory: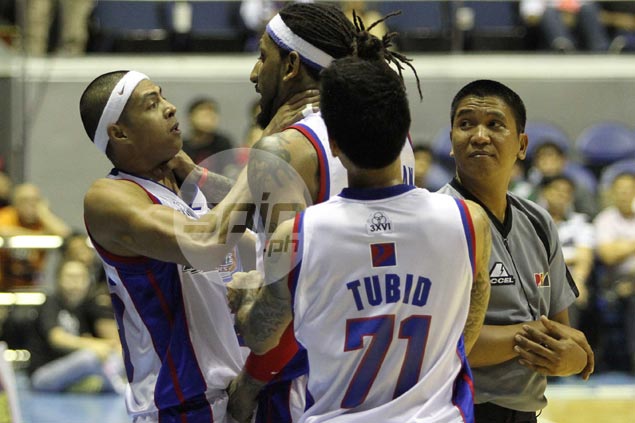 Four years later, however, it looked like Yante has learned his lesson.
A series of photos taken by SPIN.ph lensman Marlo Cueto showed Yante and his fellow referees going down and dirty to make sure the Erram-Miranda dust-up didn't escalate.
Take a look: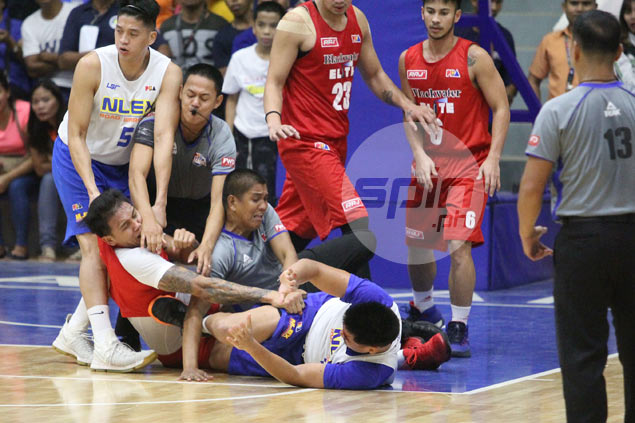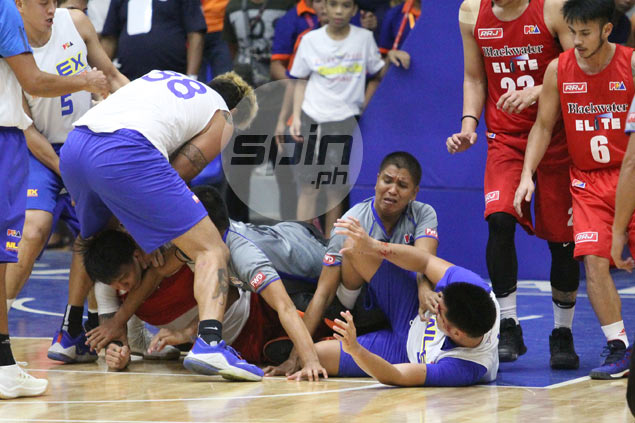 Sure, Miranda ended up with a bloody cut above one eye but with the two players steaming, the situation could've been a lot worse had the referees not done their job.
So Yante and Co., you can all take a bow.