ONE look at Petron Blaze's lineup evokes awe among fans – and envy among rival coaches. A team that already looked good on paper simply got better, now with so much depth in every position it could very well be split into two lineups and both would still be better than most of the other teams in the league.
Experts feel it is now only a matter of putting the pieces together and turning the Boosters into one big wrecking machine – a task that now falls on rookie coach Olsen Racela. And oh, before we forget, Petron is also deep in the coaching position, with Rajko Toroman by Racela's side as coaching consultant.
That alone makes the Boosters the consensus choice as the team most likely to make the biggest impact this season in a Spin.ph poll of all the coaches, with Talk 'N Text, San Mig Coffee, Barangay Ginebra San Miguel, Alaska Milk and Rain or Shine right behind in that order. (See how the teams rank in the list below)
Rain or Shine coach Yeng Guiao didn't have to think twice when asked on which team is bound to dominate this season. "Petron ang pinakamalakas na team ngayon. In fact, mas lumakas pa sila ngayon tao sa tao," said Guiao.
Continue reading below ↓
Recommended Videos
Guiao said top pick overall June Mar Fajardo is big enough and good enough to tip the scales in Petron's favor. He only had to compare the 6-10 slotman to Bonel Balingit – another mammoth slotman from Cebu whom Guiao had coached in the past – to gauge how big an impact Fajardo is bound to make in the pro league.
"For sure, as he (June Mar) progresses in his career, he'll get a lot more touches on the post. He'll surely be a big headache for all the teams. Mag-go-grow pa iyan si June Mar," said the veteran Rain or Shine coach.
"Mas mobile pa siya kesa kay Bonel (Balingit). Mabilis din siya bumaba sa depensa. Physically, he's more well-coordinated than Bonel. He'll get to the point that he'll grow in IQ. So other teams better be ready."
While Petron has been drawing much of the attention, Meralco coach Ryan Gregorio said Talk 'N Text can't be taken for granted, even if the PLDT-owned team made no changes in the offseason except in the coaching position where Norman Black now takes over from national coach Chot Reyes.
Talk N' Text's formidable lineup, however, didn't need a lot of tweaking in the first place and, as Gregorio pointed out, has been toughened by several battles in the playoffs under Reyes.
"Talk 'N Text is still strong. It's a team that is easily three seasons ahead because of its championship experience. They will be competitive this season," said Gregorio.
San Mig Coffee coach Tim Cone said the core of Jimmy Alapag, Kelly Williams and Jason Castro make the Texters a tough nut to crack in the season-opening Philippine Cup, where they will be defending the title under Black.
San Mig Coffee basically stood still in the offseason but has a formidable core that should keep the team in the league's upper echelons while sister team Ginebra is one of the biggest gainers in the last few months, bolstering its lineup with rookies Chris Ellis and Keith Jensen and prized acquisition LA Tenorio.
San Miguel Corp. sports director Noli Eala, however, warned that an unlikely team may end up making the biggest splash in the season-opening Philippine Cup.
"Alaska's got to be the surprise team of this season. They'll be a serious contender. I rank them in the Top 5," said Eala. "They have filled some key spots that they were weak. They also picked up good rookies and also added solid veterans in Dondon (Hontiveros) and JVee (Casio)."
Meantime, Rain or Shine can no longer be discounted, as the whole league found out in last season's Governors Cup.
Here's how the teams rank in our poll of PBA coaches:
1) Petron
A team that underachieved under Ato Agustin last season with a title-less 23-23 (win-loss) campaign should be eager to atone this season, and it has the weapons to do it.
Its frontline has suddenly become massive with rookie June Mar Fajardo joining Jay Washington, Dorian Pena, Arwind Santos, and Danny Ildefonso, its backcourt deeper than ever with first-round pick Alex Mallari joining Alex Cabagnot, Dennis Miranda, Chris Lutz, Joseph Yeo, and Marcio Lassiter.
Two factors will dictate how well the Boosters will go in the Philippine Cup: How fast rookie coach Olsen Racela can put it all together, and how quickly the 6-10 Fajardo can develop into the dominant big man almost everybody thinks he is bound to be.
"Kailangan niya maintindihan lang yung sistema. Siyempre, he needs to focus on defense. He needs to understand how important his defense will be and to get those rebounds and block shots. He's got Danny I. and Dorian to guide him as well," Racela said of his rookie big man.
On how Racela plans to run things in his rookie year, he said: "Since we started with coach Ron Jacobs, this is a team that is known to execute very well. So ganun din tatakbo ng team this coming season. When we gathered the players, we explained to them their roles in the team and our expectations. They just have to understand that this is not for themselves but for the team. Accepting their roles have become the challenge of this team for the past two years," he added.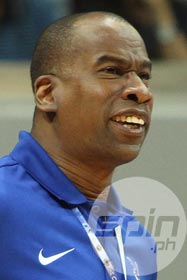 2) Talk 'N Text
While Talk 'N Text stayed idle in the offseason, its nucleus of former league MVPs Jimmy Alapag and Kelly Williams, Ali Peek, Jared Dillinger, Jason Castro, Harvey Carey, Larry Fonacier, Ranidel de Ocampo, and Ryan Reyes is better than most in the league.
The Texters will also have the distinct advantage both in chemistry and experience, their stars having fought many Finals together. The team, in fact, will be gunning for a third successive Philippine Cup championship under Norman Black.
"Talk 'N Text has been so good for so many years. They still have the materials. Curious lang ako how they will adjust under coach Norman. Pero yung core guys nila grabe sa talent," said Barangay Ginebra coach Siot Tanquingcen.
If there is one drawback for the team, it's the lack of size in the frontline, which could be magnified when the team plays big teams like Petron and San Mig Coffee.
3) San Mig Coffee
As good as San Mig was last season where it won one championship and reached the Finals twice, Tim Cone says the team can only get better. And the frightening thing about it is, he is right.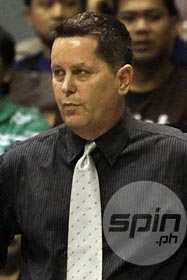 Minor changes to the team saw the arrival of rookies rookies Aldrech Ramos, Jewel Ponferrada and 6'8" Gian Chiu and the depature of starting guard Josh Urbiztondo, leaving the playmaking chores in the hands of team skipper Jonas Villanueva and incoming sophomore Mark Barroca."My team at this point has an intact chemistry. We just have to continue to develop it and grow it. I don't think we have seen the best of these guys yet. We just need to keep getting better," said Cone, who is one championship away from matching Baby Dalupan's record 15 league titles.
"Aldrech is a big guy who can spread the defense for us. He's like our Robert Horry, a guy who can shoot long shots and still be able to defend. It has helped him somehow to play for the Gilas team and be able to guard bigger players and learn from Marcus [Douthit] ," Cone said of his rookie big man.
But as in past seasons, the Mixers will only go as far as James Yap, Marc Pingris, and PJ Simon can take them.
4) Barangay Ginebra
Barangay Ginebra easily made the biggest gains in the offseason, injecting both youth and athleticism to its lineup with the arrival of Fil-American rookies Chris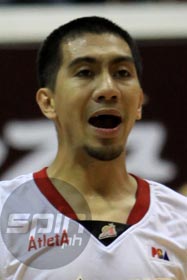 Ellis and Keith Jensen and prized point guard LA Tenorio.
That should be enough to rejuvenate a squad that had a hard time keeping in step with the other teams last season and looked old and tired in the final stretch of the campaign.
The renaissance should begin with Tenorio, who is set to inherit the starting point guard spot from 35-year-old Jayjay Helterbrand. "LA has a very big role for the team this season. He'll do what Jayjay has been doing for us for the past years," said Tanquingcen, who hopes to improve on the team's sixth-place finish in last season's Philippine Cup where the Kings posted a 9-7 win-loss record.
On the other hand, Ellis and Jensen give the Gin Kings a pair of athletically gifted 6-4 players who can run the break, crash the board, and make the occasional highlight play, similar to the dunk pulled off by Ellis against Air21's Nonoy Baclao whose video has become a hit on the web.
Helterbrand is understandably excited.
"Our two two Fil-Ams will surely be a big help. Dylan (Ababou) and Allein (Maliksi) are big additions because they can hit the open threes. We now have a combination of veterans and young players. LA is also a great player who can find ways to blend with the team. The game will be a lot faster this year for us," he said.

5) Alaska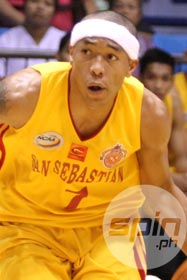 The Aces were having a relatively quiet offseason until the LA Tenorio incident triggered a chain of events that led to a massive overhaul of the team.
In place of Tenorio came Jvee Casio and Dondon Hontiveros after the biggest deal of the offseason. Then came a few more bits and pieces like veterans Eddie Laure and Nic Belasco and rookie Rafi Reyes to bolster a team that had been too reliant on Cyrus Baguio and Sonny Thoss last season.
For some reason, the reshuffle has worked wonders so far, with the Aces showing the most impressive form in the preseason. And to think that the team still does not have immensely talented Calvin Abueva, the No. 2 pick overall who will join the team only after wrapping up his stint with San Sebastian in the NCAA.
All the positive developments augurs well for coach Luigi Trillo's bid to revive the Uytengsu franchise after the worst showing in a season in franchise history.
6) Rain or Shine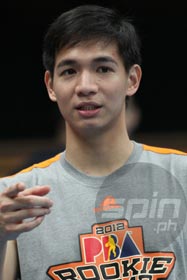 The Paint Masters are coming off a maiden league championship in the Governors Cup, but things do not look good for the ballclub going to the Philippine Cup.
For one, the team is one of the smallest in the league with only Beau Belga and JR Quinahan as legitimate centers. Second, the Painters will have to play the first stretch of the season without Rookie of the Year awardee Paul Lee, who is still recovering after shoulder surgery in the offseason.
Yeng Guiao is understandably worried.
"We have a lot undersized bigs. The only true big men we have are Beau Belga and JR Quinahan. So this will be our biggest disadvantage coming into this season. That is why we're asking our guards to step up and help our big guys," he said.
"First is we have to learn how to play against bigger teams, especially against Petron, Barangay Ginebra and Alaska. We'll be playing this conference without (Jamelle) Cornley (Rain or Shine's Governors Cup import) who averaged 15 rebounds for us the past conference. So our main mission is how to fill up the 15-rebound output we'll be losing from Cornley."
For Guiao to land the first all-Filipino title of his long career, undersized frontliners like Larry Rodriguez, Jervy Cruz, and Ronnie Matias will have to rise to the occasion and top draft pick Chris Tiu will have to hold the fort until Lee is healthy enough to return.
7) Barako Bull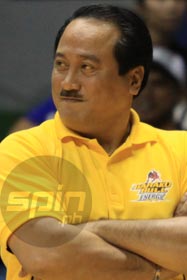 The Energy Cola lost their best player, Willie Miller, in the offseason and appeared to slip further down the ladder in terms of talent. But to everyone's surprise, its odd mix of players has produced impressive results in the offseason.
New boys Enrico Villanueva, Sean Anthony, Dave Marcelo, and Josh Urbiztondo have been a much-needed boost to a team that is hoping to squeeze out extra mileage from veterans like Danny Seigle, Mick Pennisi, and Ronald Tubid.
"Looking at our team, we're now a combination of veterans and young players, which we hope can complement each other. Now we hope to be abkeep pace with other teams like Petron since they also got stronger," said coach Junel Baculi.
Urbiztondo, who will now handle the playmaking chores in Miller's absence, has no doubt that the team will defy expectations. "With what we have, we will be springing some surprises this season," said Urbiztondo.
Even SMC sports director Noli Eala is impressed. "They are a tough defensive team because they got bruisers. They've also got big guys so you really need to have good shooters against this team," he said.
8) Meralco Bolts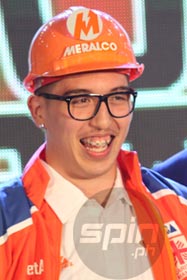 The Bolts are moving in a new direction as they begin life after Asi Taulava.
With no dominant big man inside the paint, the Bolts now plan to run opponents to the ground as they take advantage of the athleticism and scoring prowess of players like Sol Mercado, Macmac Cardona and rookie Cliff Hodge.
On the shoulders of Carlo Sharma and Kelly Nabong fall the responsibility of keeping the Bolts respectable inside the lane after the 6-9 Taulava opted to sign with San Miguel's team in the ABL.
"We lost a big guy in Asi but it's a good thing we now have Carlo (Sharma) to help us in the post. Kelly (Nabong) is also coming in to provide help inside," said Hodge.
On how well the transition works remains to be seen, however.
9) Air21 Express
Returning Air21 board governor Lito Alvarez has lived up to his billing as one of the most aggressive traders in the offseason, overseeing a massive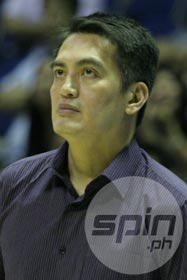 overhaul that left Renren Ritualo and James Sena as the only holdovers from the lineup that started last season for the team.
The end result is a team that is bigger and better than last season's squad. Big men Nonoy Baclao, Rob Reyes and 6-8 rookie Yousif Taha now man the frontline with Nelbert Omolon and Mark Isip while KG Canaleta, John Wilson, and Bonbon Custodio will add more offensive weapons for coach Franz Pumaren.
"We'll try to be a different team this season. One thing nice about our team is we now have a lot of big guys. I really want John Wilson and Noy (Baclao) to be more assertive on offense," said Pumaren, whose team failed to win a single game in last season's Philippine Cup.
Coaches believe Air21 has improved immensely from last season. But on whether it has become good enough to contend for a title is an altogether different matter.
10) Global Port
The league's newest team will go as far as Willie Miller and Gary David will take them.
The Batang Pier own perhaps the most explosive backcourt in the league but coaches feel the team's fate is dependent too much on the two prolific scorers.
To make major inroads in their first season in the pro league, Global Port will need major contributions from Rabeh Al-Hussaini, rookie Vic Manuel and a bench led by veteran Romel Adducul.