THE PBA might be able to hold actual games if the situation in Metro Manila improves.
According to the Joint Administrative Order (JAO) released by the Games and Amusements Board, Philippine Sports Commission, and Department of Health on Wednesday, practice and actual games for professional basketball, meaning contract drills and five-on-five games, will be permitted in low-risk areas under modified general community quarantine (MGCQ).
Games may only be allowed, according to the JAO, if minimum public health standards are met, participants have no symptoms consistent with COVID-19 for the past 14 days prior to resumption of activity and subject to observance of self-quarantine and strict monitoring of health status after the activity.
The JAO, signed by DOH secretary Francisco Duque, GAB chairman Baham Mitra, and PSC chairman William Ramirez, added that the event should be held behind closed doors and that only livestreaming of events are allowed.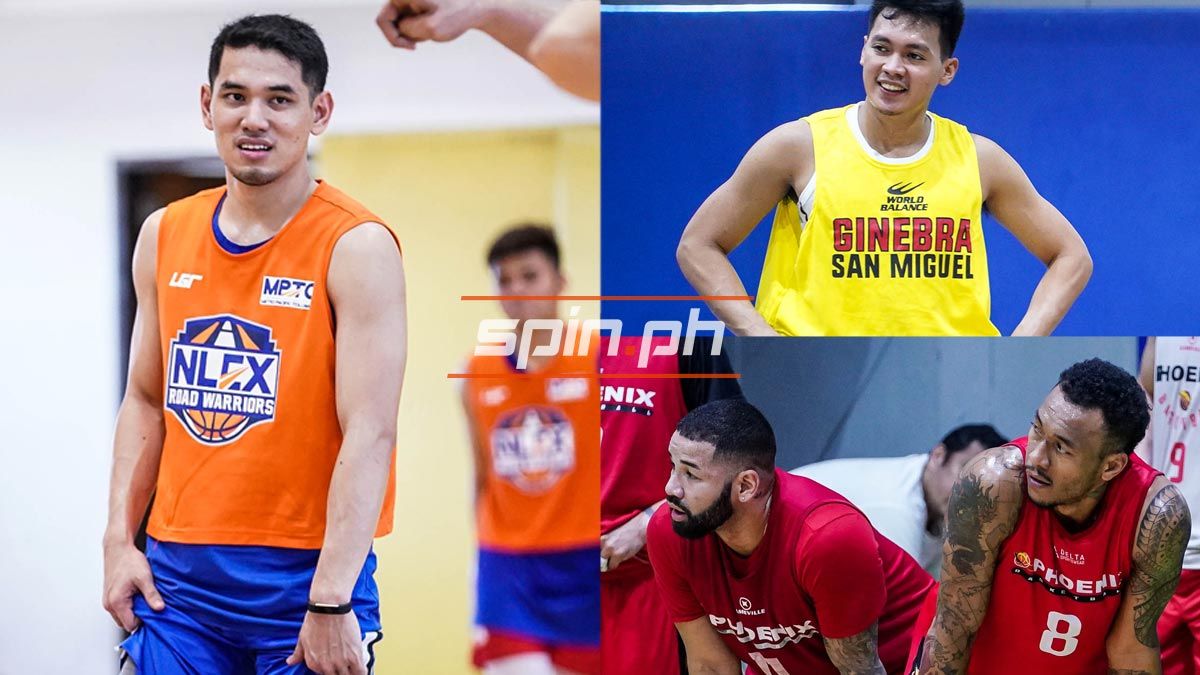 ADVERTISEMENT - CONTINUE READING BELOW ↓
Time, however, could be running out for the PBA as it has pegged an August deadline to decide on whether to resume the 2020 season which was stopped last March due to the coronavirus pandemic or call it off altogether.
The National Capital Region is still under GCQ, and the Inter-Agency Task Force (IATF) is expected to make an announcement on whether Metro Manila will stay under GCQ or not before August 1.
League insiders, therefore, believe the August 1 announcement of Malacanang will be make-or-break as far as the PBA's bid to salvage its 2020 season is concerned.
As it is, swab testing of players has already been pushed back due to the delayed release of the JAO, and the league is now targeting August 10 or 11 for the testing before they can return to limited practice.
For now, only training and conditioning involving a limited number of persons are being allowed by the IATF. There will still be no full practices and even games in medium-risk areas or MGCQ with modifiers.
If games will be held, the JAO also states that the venue should place footbaths in all entry points, install handwashing facilities and dispensers with alcohol or alcohol-based hand sanitizers, waste disposal receptacles with lids, and signs to remind individuals to practice social distancing.
The venue, the JAO added, should also place markings at seating arrangements that are strictly observing the minimum social distancing measures, and ensure a preparedness plan should anybody present with symptoms in the venue such as isolation area or transport to the nearest health facility or temporary quarantine facility.
The promoter of the event, in this case, the PBA, however, must also seek clearance from the local government authorities, ensure policies and protocols for temperature checking, comply with quarantine, monitoring, and isolation protocols, and provide hand sanitizers, tissue paper, gloves, surgical masks, and waste disposal receptacles with lids.
The league must also do routine disinfection of frequently-touched surfaces, limit the maximum number of participants, emphasize the practicing of social distancing, respiratory hygiene, and hand sanitation, and comply with GAB medical section's interim medical guidelines for holding of professional sports.
ADVERTISEMENT - CONTINUE READING BELOW ↓